Boston Pops' Fourth Of July Concert Will Go On — Not In Boston, But At Tanglewood
The Boston Pops' patriotic music is making a comeback for live audiences on July 4, but not on the Esplanade because of – you guessed it – the pandemic. Instead Keith Lockhart and the musicians will strike up their band to play an array of favorites including "The Star-Spangled Banner" at Tanglewood, the Boston Symphony Orchestra's summer home in Lenox.
The concert will be the first live event on the grounds since COVID-19 forced the shutdown of Tanglewood last year. Faraway audiences can watch on TV or online.
"All of us at the Boston Pops are putting our hearts and souls into planning our Fourth of July live concert stream for the many wonderful fans of the Boston Pops and the July 4 holiday," Lockhart said in a statement. "We are thrilled that this special event will launch Tanglewood's reopening and that we will have a chance to show Boston Pops fans across the country the great beauty and appeal of one of America's most beloved summer music festivals."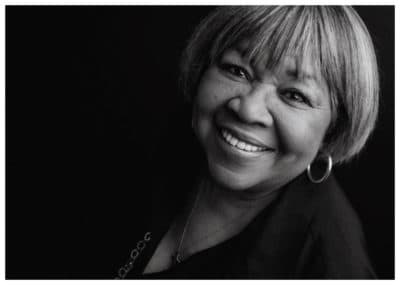 The Pops will take the stage with performers including acclaimed gospel and R&B singer Mavis Staples. Stephen Colbert's Late Show bandleader Jon Batiste will be there too. He recently won an Academy Award for Best Original Score for the animated Pixar movie "Soul." Also on the bill, military bands Six-String Soldiers of the U.S. Army Field Band and the Airforce Band's Singing Sergeants and its official chorus.
A fireworks finale will be set off at the Boston Common, but without the Pops' traditional performance of Tchaikovsky's "1812" Overture. The display is also scheduled to be broadcast.
As always the Pops' July 4 show is free to the public, but reserved tickets – with a four-ticket per household maximum – will be required. Capacity is limited to 9,000 people on site.
Veterans, military members, first responders and healthcare workers will be invited to attend the show as the BSO's guests.
The Fourth of July concerts usually take nearly a year to plan, and it just wasn't feasible to make this year's event happen in Boston, according to Lockhart.
"Though health concerns related to the pandemic have abated over the last few weeks, after careful consideration we determined there wasn't enough time to organize the many forces needed to safely return to the Esplanade and present what is considered one of the largest concert events in the world," he said. "We decided that it just wasn't advisable to squeeze what is normally a ten-month planning period into a five-week window."
But Lockhart added the Pops will return to fill the air above the banks of the Charles River with live music and fireworks next year.
---
Tickets for the concert at Tanglewood are free, but must be reserved in advance.  The program will be broadcast on July 4, 8:30 - 10 pm.