Danielle Allen, A Harvard Ethicist, Launches Historic Bid For Governor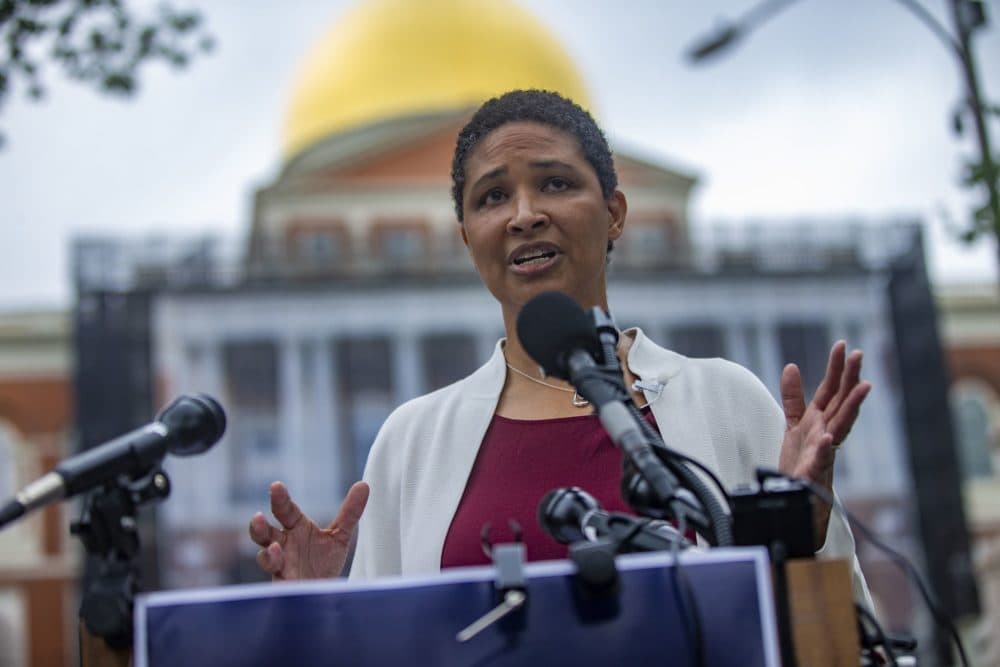 This article is more than 1 year old.
Pledging to renew civic spirit in Massachusetts, Danielle Allen announced her campaign for governor Tuesday in Boston, launching a bid to become the first elected woman — and the first Black woman — in the state's highest office.
"I stand here today the 241st anniversary of our state's constitution as the first African-American woman to run for governor in our state's history," Allen said Tuesday on Boston Common. "We're here besides the memorial to the 54th Regiment and Robert Shaw, both the men of the regiment and Robert Shaw were heroes, but leadership should be open to all. This was the first state to abolish enslavement, yet it has taken us this long to get to this day. It's time to accelerate the pace of change."
Allen is an accomplished academic, but this is her first campaign for elected office. She is the director of Harvard University's Edmond J. Safra Center for Ethics and a political science professor there. She is a former recipient of a MacArthur "Genius Grant."
"It's time to accelerate the pace of change."

Danielle Allen
The Democrat said the coronavirus pandemic revealed deep inequities across the state.
"The pandemic made plain as day that there are different experiences for different people in our commonwealth," she said. "For people in the service sector, the bottom just fell out from under them."
Allen said her campaign is committed to what she called "the building blocks of social infrastructure: housing, transportation, schools, [and] justice."
"We call on the people of Massachusetts to embrace an agenda of strong, safe communities, healthy schools and universal democracy," she said.

Allen would be the second declared candidate in the race. Former state Sen. Ben Downing, a Democrat, began his campaign in February. Sen. Sonia Chang-Diaz announced in March that she's exploring a bid for governor.
Allen has been exploring a possible candidacy since December and already has a fairly hefty campaign account, with over $283,000 cash on hand as of the start of June, ahead of Downing's just over $111,000 cash on hand as of June 4.
Republican Gov. Charlie Baker has not yet said whether or not he will run for a third term. When asked about running again at the end of May, he said plans to discuss the issue with his family.
"That's something the lieutenant governor and I and our families are going to talk about, but we've been really focused on this," he said after returning from a trip where he attended Republican Governors Association meetings.
With reporting by WBUR's Anthony Brooks and the State House News Service
This article was originally published on June 14, 2021.