Biden Administration Wants Supreme Court To Reinstate Death Penalty For Tsarnaev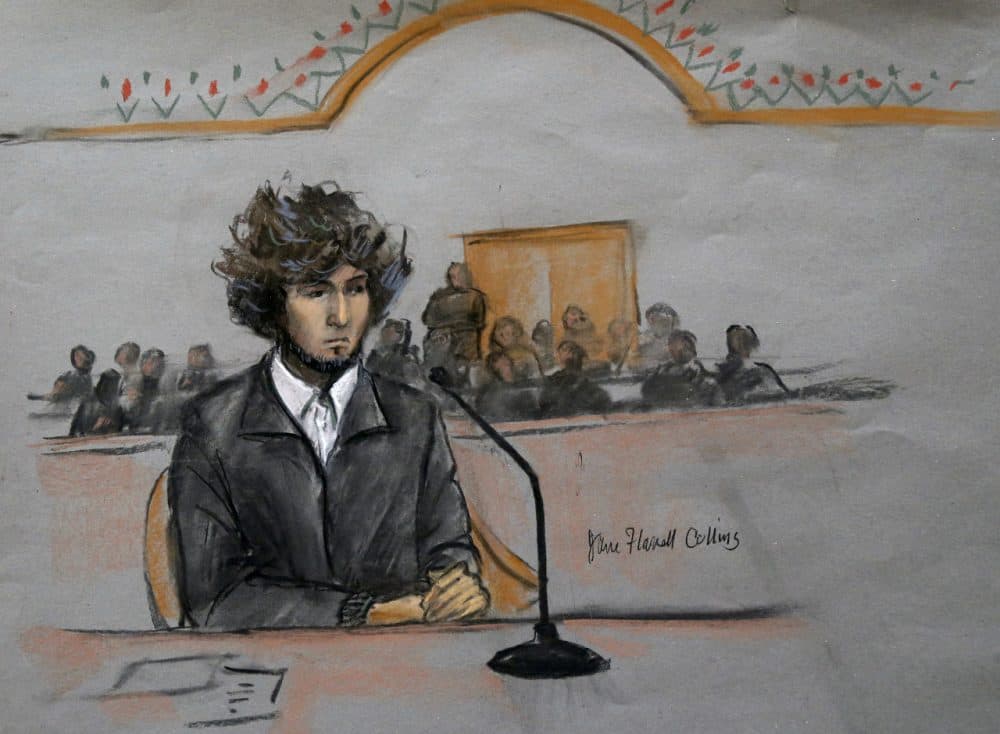 Federal prosecutors are asking the U.S. Supreme Court to reinstate the death penalty for convicted Boston Marathon bomber Dzhokhar Tsarnaev.
In 2015, a jury convicted Tsarnaev of all 30 counts against him, and then handed down six death sentences. He and his now-deceased older brother, Tamerlan, killed three and injured more than 260 people near the finish line of the marathon in 2013. They murdered a police officer days later.
A federal appeals court threw out Tsaraev's death sentence last year, saying the judge in the case didn't do enough to make sure jurors were unbiased.
Reinstating the death sentence is something the Trump administration's Justice Department wanted. And in a new filing, Biden administration prosecutors are also arguing for reinstatement.
"The court of appeals improperly vacated the capital sentences recommended by the jury in one of the most important terrorism prosecutions in our Nation's history," the prosecutors wrote. "This Court should reverse the decision below and put this case back on track toward a just conclusion."