'Celebrate Our Freedom With Us': Take A Roxbury Stroll, For Juneteenth And Beyond
Resume
Juneteenth is finally getting some of the respect it deserves. The date commemorates the end of slavery in the United States — marking the anniversary of the moment in 1865 when enslaved African-Americans in Texas were told they were free, more than two years after the Emancipation Proclamation was issued.
This is the first year Juneteenth is a state holiday in Massachusetts, and this week it also became a federal holiday. The recognition can create some mixed feelings.
"I'm trying to be as joyful about it as I possibly can, because I feel like as people of color we need as many holidays as possible to celebrate," Collin Knight says. "It's a celebration of our freedom, but it's also very painful, because we have to think about why we had to be freed in the first place. I think it's important for us to know our whole history. And I think a lot of people who visit Boston don't realize how rich the Black history really is."
Knight is doing his best to increase that knowledge. The Roxbury native owns and operates "Live Like A Local Tours" in Boston. He offers walking tours that give folks a chance to embrace the history, culture and food of Roxbury, Dorchester and Jamaica Plain.
On a recent mini-tour of just a few of the multitudes of significant spots in Roxbury, Knight starts at the corner of Washington Street and Melnea Cass Boulevard.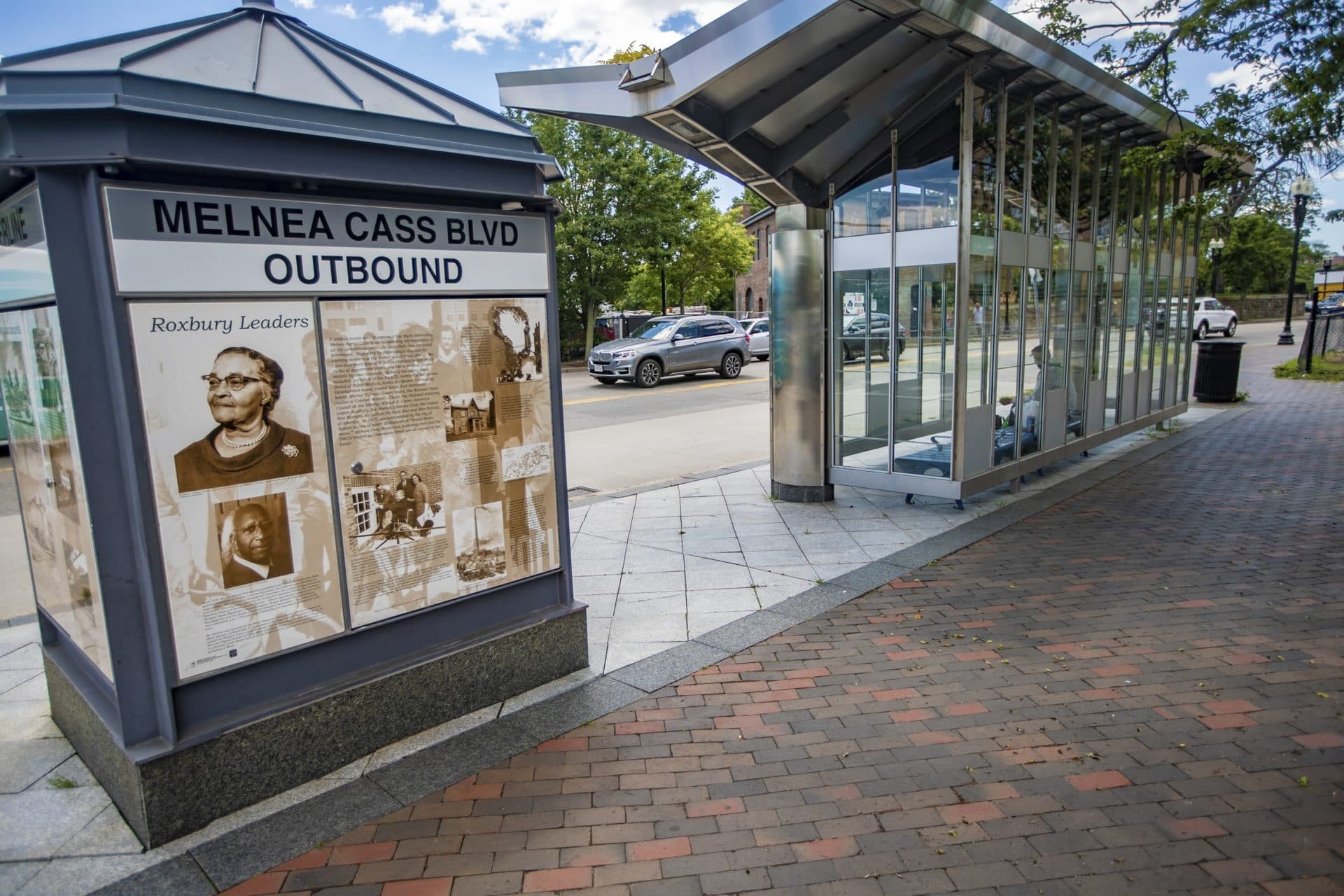 "We're here because I want to talk about Melnea Cass, and how important she was to the Roxbury community," Knight says. "She was the president of the NAACP [in Boston]. She was the president of the Brotherhood of Sleeping Car Porters for the Boston chapter, which fought for people of color on the railroads ... she galvanized women to vote ... she was known as the First Lady of Roxbury, and rightfully so."
Knight lists more of her achievements and then, gazing up at the street sign, he takes a deep breath.
"Her strength is just so palpable," Knight says. "Every time I tell her story, I just feel her spirit flowing through me and I'm just really proud."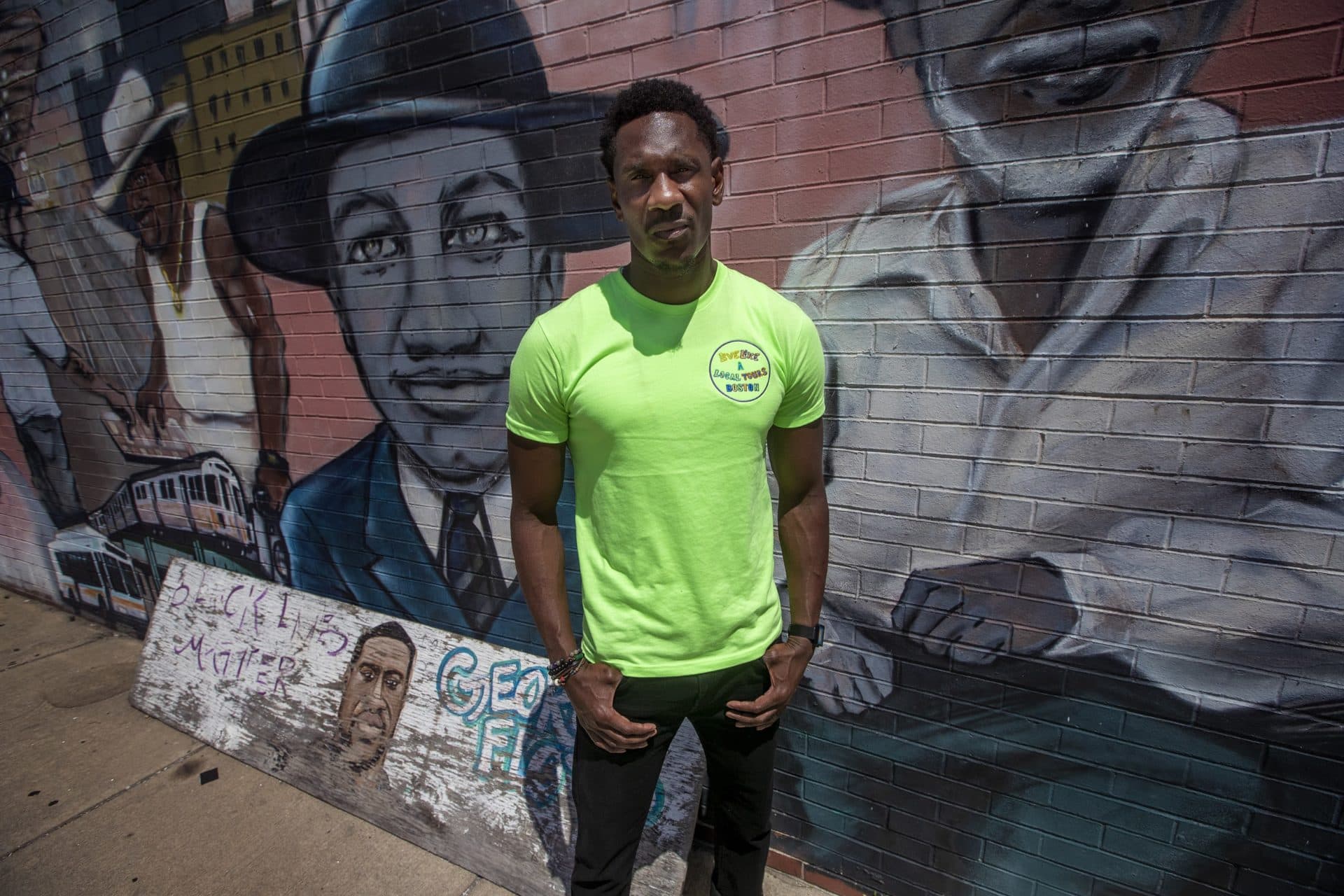 Next, Knight walks around the corner to admire the "Roxbury Love Story" mural. Painted by the artist known as Problak, it's a tribute to the Rev. Martin Luther King, Jr. and his wife Coretta Scott King. The couple began their courtship in Roxbury; the mural graces the former site of the 12th Baptist Church, where King preached in the early 1950s.
"I think a lot of people who visit Boston don't realize how rich the Black history really is."
Knight says this is merely one example of a vibrant local street art scene.
"I think we need these murals as a representation of what African-Americans within these neighborhoods are capable of, what they can do with their art and with their voices," he says. "These murals create conversation points for people to talk about the history of this neighborhood."
Knight mentions that another great approach to the Roxbury experience involves food.
"I want to talk to you about a man by the name of Pastor Medina," he says, as he stands in front of the store named Tropical Foods.
Medina, Knight explains, was a Cuban immigrant who came to Roxbury in 1961, and in 1974 he opened a market.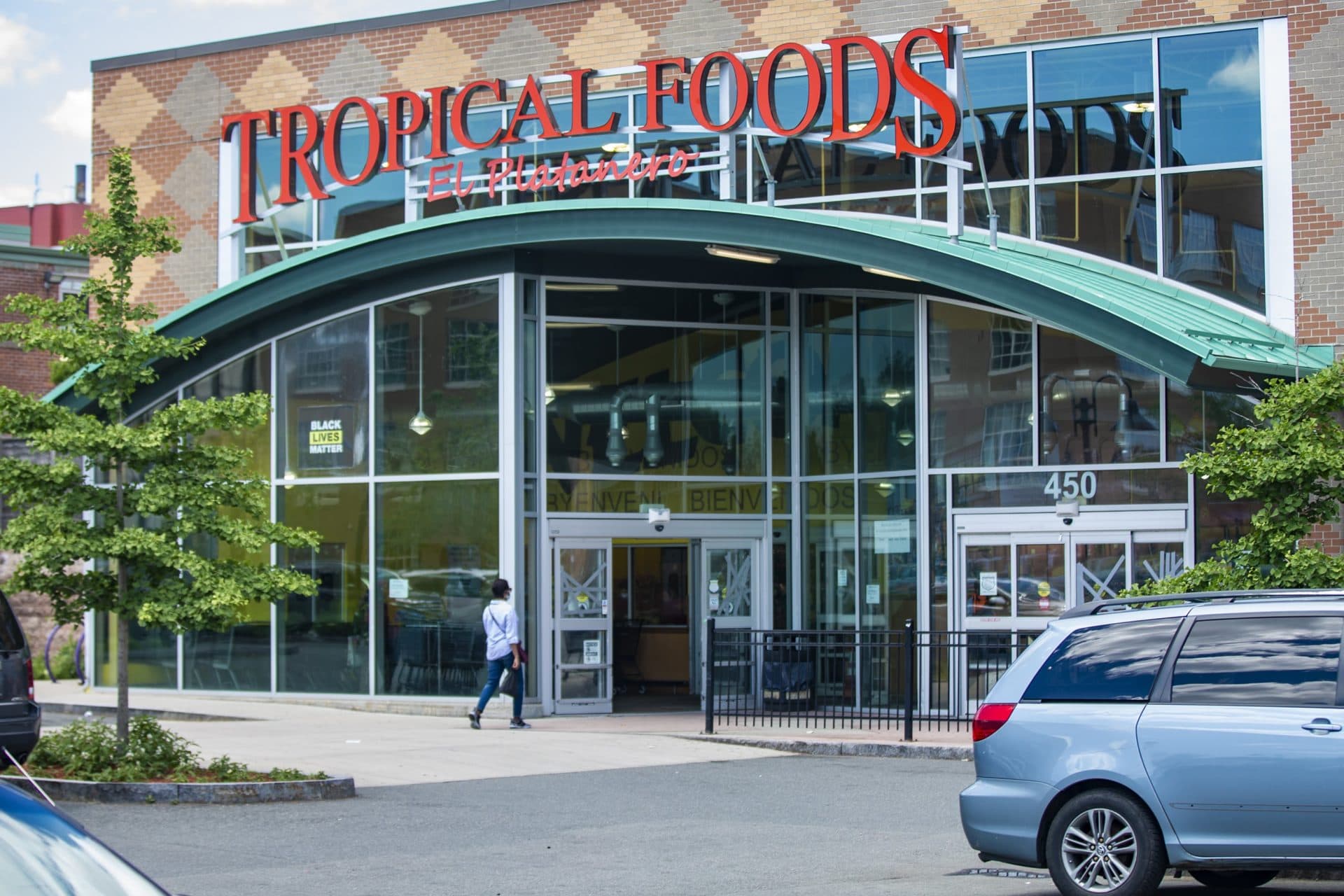 "And all he sold," Knight says, "was bananas and plantains. So the community dubbed him Platanero [the banana man]. He did that for a few years, until his brother came and said, 'Hey, brother, you have to diversify just a little bit!' "
Knight says Medina did expand to become a full-fledged grocery store specializing in produce and other foods sought after by people from Central and South America, the Caribbean and Africa.
"People need to have a place where they can get exotic fruits and vegetables to cook their native meals, because that's what makes them feel closer to home," Knight says. "And food is a connector. It's a way to have conversations about culture, about politics, and, maybe, religion — maybe! But it is a conversation starter!"
Also, Knight points out, the Tropical Foods ownership has stayed in the family.
"The reason the story is so poignant for me," he says, "is that it's one of the few examples in the neighborhood of generational wealth."
A short walk away, by the Nubian Square MBTA Station, in the heart of what used to be called Dudley Square, Knight stands before "Faces of Dudley."
The mural was created by Mike Womble, and Knight says it neatly encapsulates the characters and the aura of Dudley Square.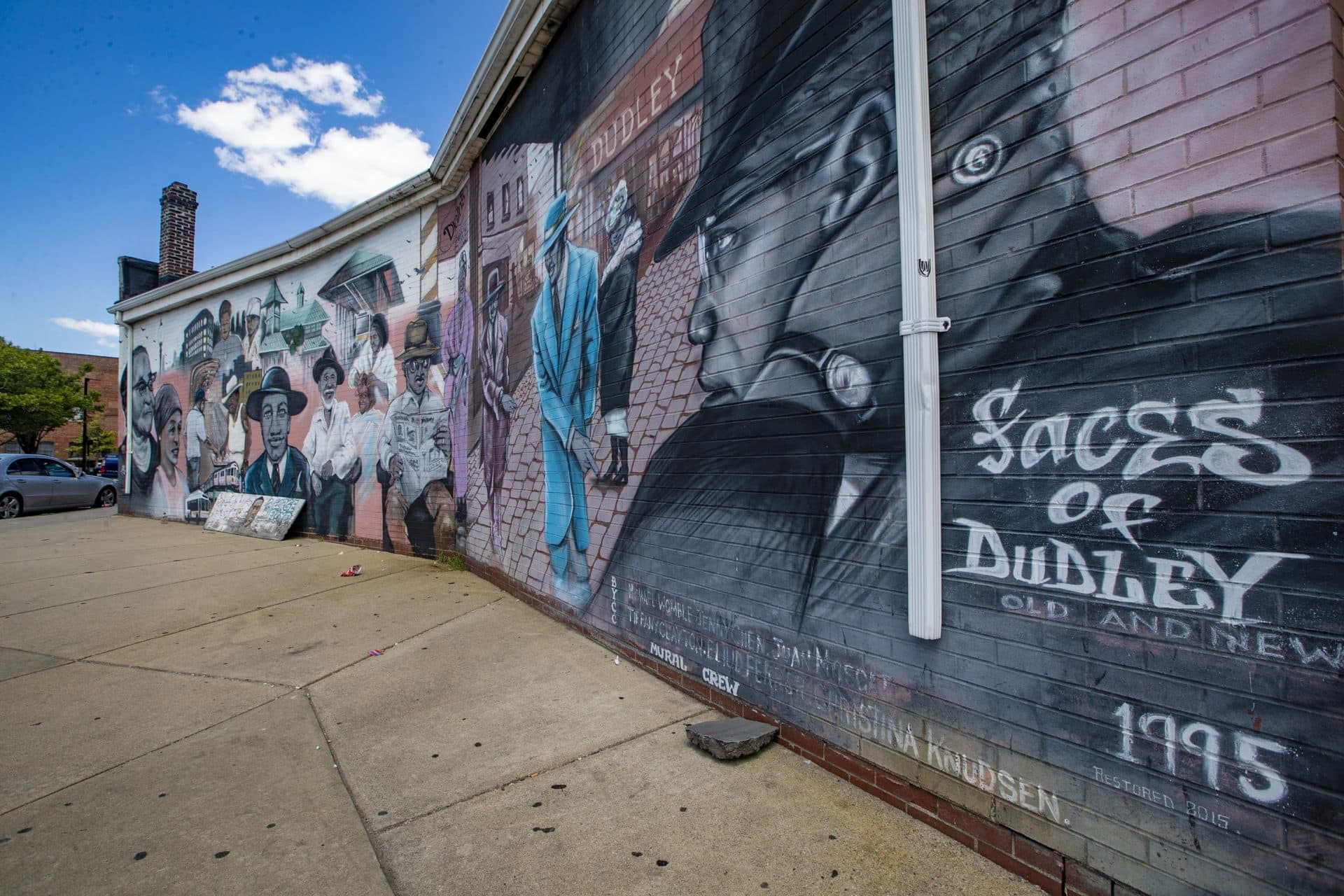 "You have the overhead trains," Knight says. "You have these really well-dressed men in zoot suits. On one side you can see Melnea Cass. In the middle you can see Elma Lewis. And to the other side, you can see a man by the name of Malcolm Little — who became Malcolm X.
"So, every time I look at the mural I see something new. Like the Bay State Banner, a Black newspaper that's been around for many years. I think, for people who don't know Roxbury, this is a great piece of artwork to show them the neighborhood."
And on that note, Knight says Juneteenth 2021 and beyond can serve as a welcome entry point for people to learn more about parts of Boston they might not have explored before.
"It isn't difficult," Knight says with a laugh. "You just have to get in your car and come on down to Roxbury. Or get on the 66 bus! However you'd like to get here!"
Knight returns to the appeal of visitors gaining insights while helping the area thrive.
"While you're here, you're going to be giving back to local businesses. So now you're supporting community. This, to me, is part of the social justice mission of what I do. You can come through and experience what this neighborhood has to offer and celebrate it with us. This is a way you can celebrate our freedom with us. That's how you can do your part."
Knight spreads his arms wide as if to embrace all of Roxbury.
"What we're doing here, as artists and business owners, is absolutely amazing.
"And," he adds with a smile, "there's more to come."
This segment aired on June 19, 2021.