Nearly 18,000 Mass. Residents Died Of COVID. Most Of Their Families Have Yet to Receive Help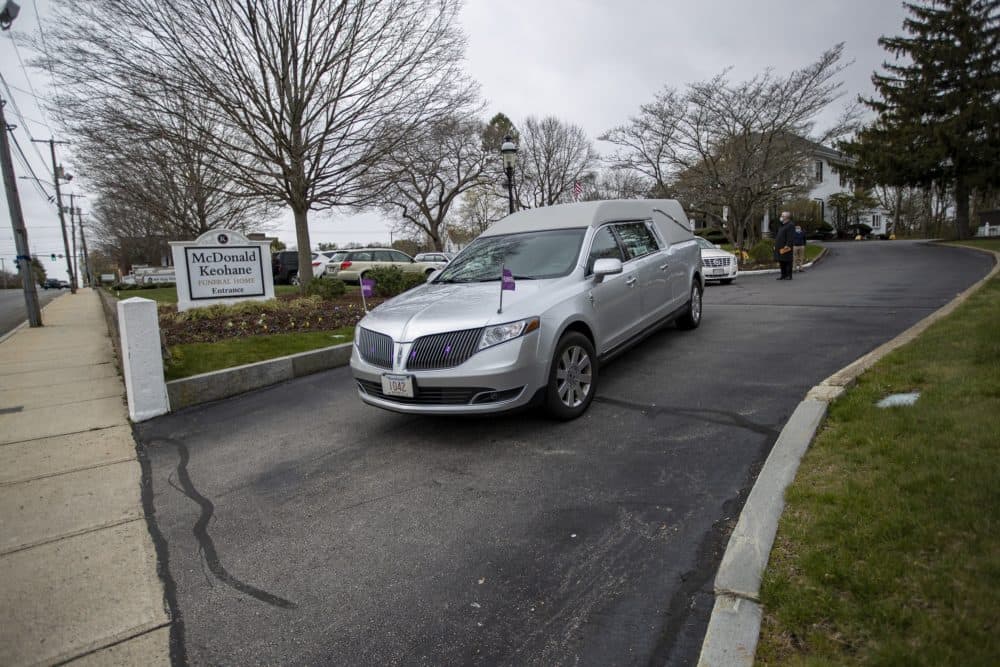 This article is more than 1 year old.
Most of the families who lost loved ones to COVID-19 have yet to receive federal assistance to cover funeral costs.
In Massachusetts, nearly 18,000 people have died from COVID. But only about 4,500 have applied for aid. And of those, the government has approved just 757. That's an approval rate of 17%.
In a statement, the Federal Emergency Management Agency said most of the pending applications are incomplete. FEMA says it has nearly 2,500 FEMA employees manually reviewing each application to determine eligibility.
Across the country, FEMA has received more than 217,000 applications for COVID-related funeral expenses and approved more than 41,000. Roughly 600,000 people have died from COVID in the United States.
FEMA has offered to cover up to $9,000 in expenses for burial plots, caskets, headstones, clergy and other funeral expenses for people who died of COVID-19.
Nationwide, the government has given out a total of $278 million in aid, including $5.4 million in Massachusetts. The average award in Massachusetts is roughly $7,000 and just slightly lower nationally.