Outrageous And Disturbing, Comedy 'Zola' Brings The 2015 Viral Twitter Sensation To The Screen
"Who do you want to be tonight, Zola?" she asks herself in the mirror every evening while getting ready for work. Mirrors play a big role in this movie, as do dressing rooms, motel restrooms and other lonely, liminal spaces where women fix their makeup and hair, arranging how they are to be seen. Director Janicza Bravo shoots these spots like a sort of limbo, providing eerily quiet sanctuaries from the outside world. Played with steely resolve by Taylour Paige, Aziah "Zola" Wells changes into her stripper costume like she's donning a suit of armor, which in a sense, she is. The movie that bears her stage name, an outrageous and occasionally disturbing comedy, chronicles a weekend during which such defenses will be sorely stressed indeed. She's a control freak stuck in a situation that almost immediately becomes untenable.
If you were on social media at all during the fall of 2015, you probably remember #TheStory, a 148-tweet viral sensation spun by the real-life Wells, an exotic dancer from Detroit recounting a disastrous road trip to Florida with an unstable new bestie pressed into prostitution by her malevolent roommate/pimp. Stripper lingo for turning tricks is "trap," which is also a good word for what happened to Zola as she was forced to tag along on multiple motel room assignations during escalating misadventures that culminated in a kidnapping, some shootings and a pathetically miscalculated romantic gesture by a sex worker's brokenhearted boyfriend. Told in scorchingly profane slang with 140-character cliffhangers, #TheStory carried such a vivid, voyeuristic kick it was inevitable that somebody would try to turn it into a movie.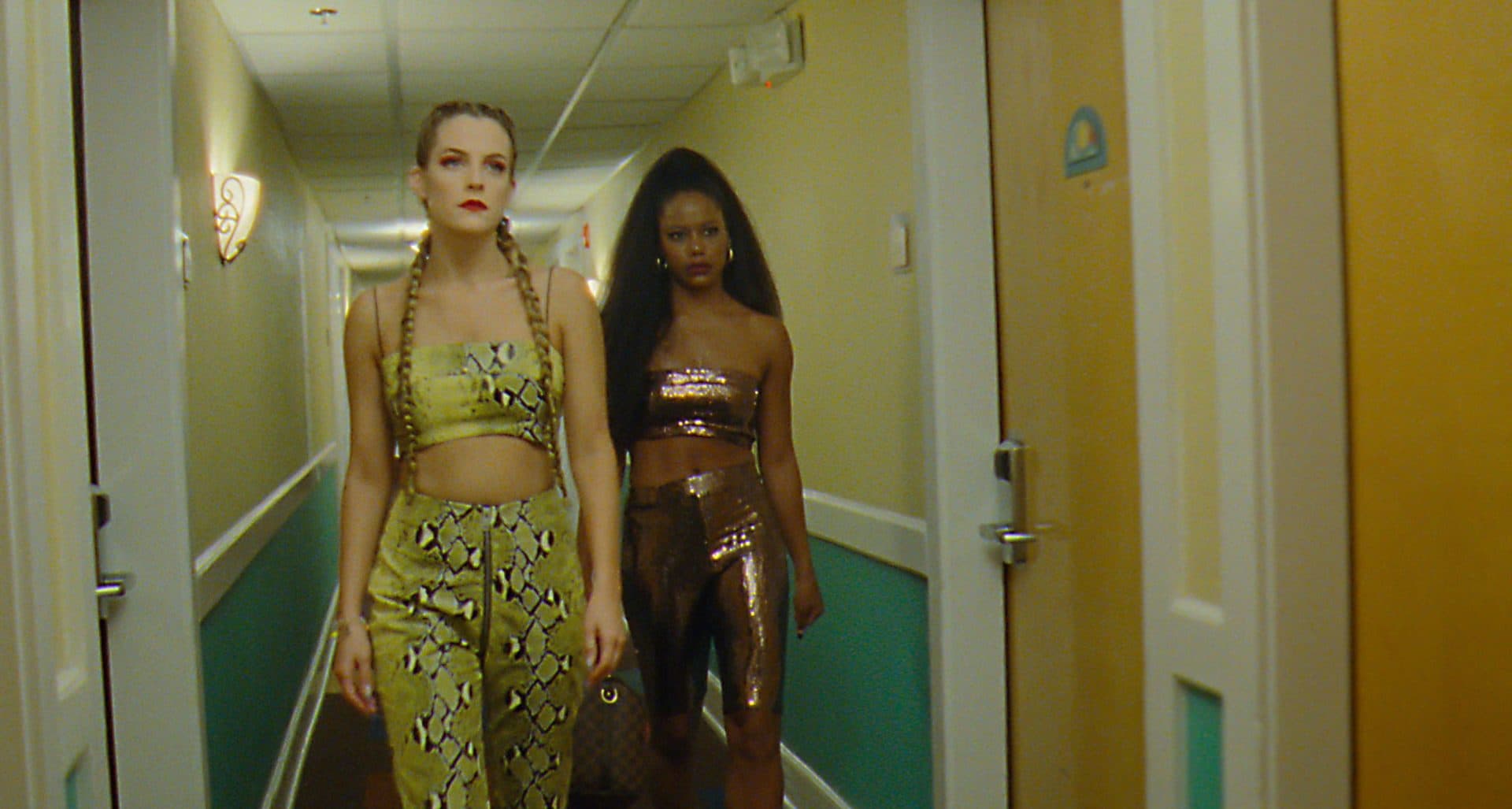 "The first film based on a tweet thread" might sound like a dubious selling point, but following recent announcements of Jerry Seinfeld's Pop-Tarts movie and Lena Dunham's Polly Pocket project, "Zola" comes from what passes for a positively literary pedigree in Hollywood these days. The unenviable task of the screenplay — adapted by director Bravo and "Slave Play" writer Jeremy O. Harris from Wells' original tweets, as well as a Rolling Stone article by David Kushner — is preserving the one-thing-after-another cascade of incidents while also giving us characters to care about. You don't have to be as invested when you're scrolling through a story, and a lot of these scenarios land differently if you're watching them happen to people instead of flicking past pithy descriptions with your thumb. (One of #TheStory's most outré interludes has been toned down, mercifully.)
For the most part, the movie manages this tricky balancing act, at times sacrificing headlong momentum for moodier moments that linger in the mind long after the laughs and tawdry thrills have passed. Paige's presence is by necessity remote. Zola's putting up a front and only invites us in occasionally, like those looks in the mirror, or whenever she breaks the fourth wall to narrate via the original tweets. But then anyone would seem staid next to Riley Keough's Stefani, a long-legged, whirling dervish of chaos incarnate, screeching in baby-talk "blaccent" and offering reactions often hilariously incongruous to whatever's happening around her. It's a bold, brassy performance unafraid of big choices, which is especially surprising since the actress' previous stint as a sex worker on Starz's "The Girlfriend Experience" was such a marvel of minimalism. The proudly shallow Stefani spazzes out all over the place, yet every once in a while Keough allows us a quick peek at the pain behind her eyes.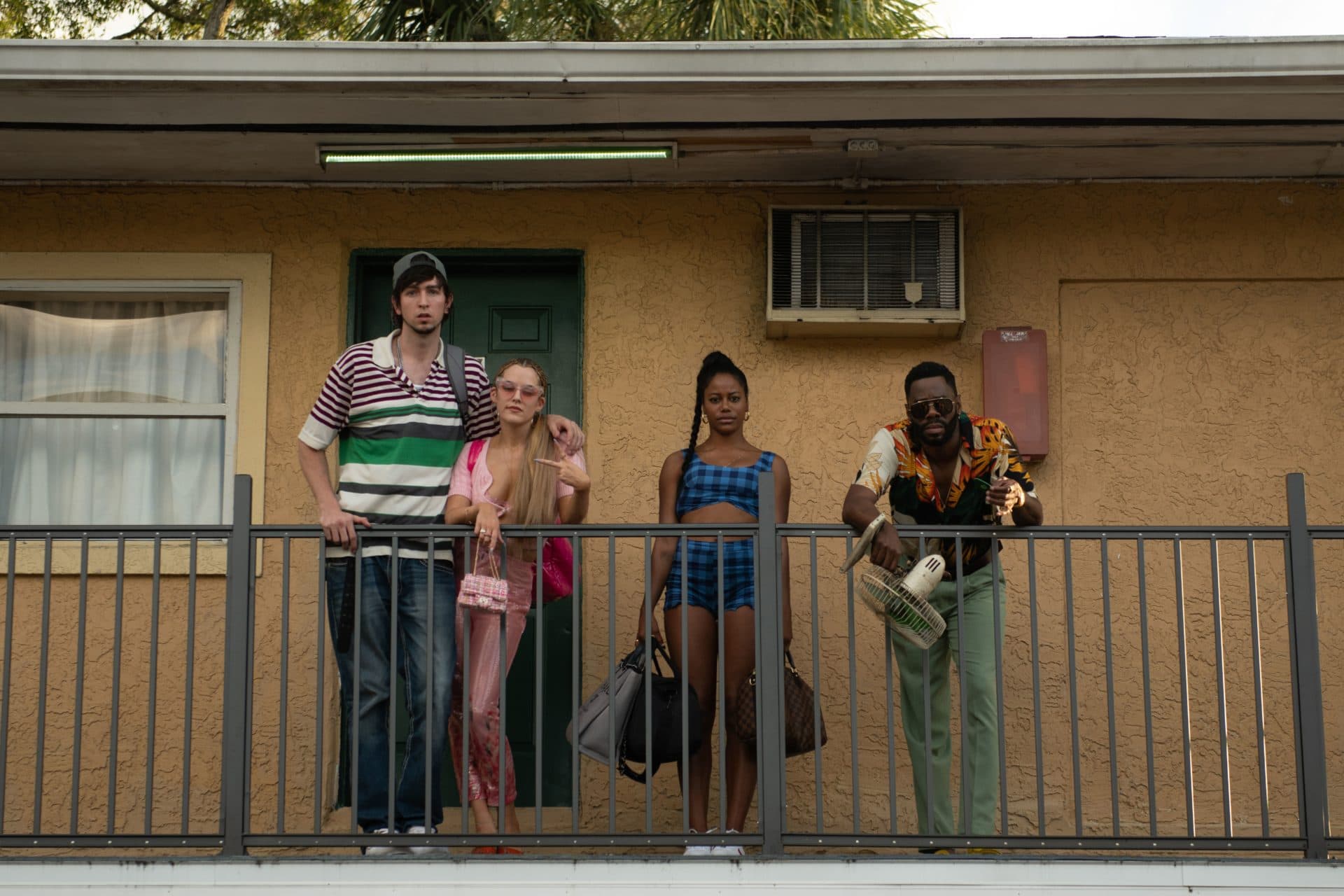 "Zola" could be seen as the third panel of a triptych from distributor A24, following "Spring Breakers" and "The Florida Project" in its exploration of the Sunshine State as a Hieronymus Bosch-ian spectacle of garishly gaudy, broken dreams. Shot on 16 mm film, the movie somehow manages to look humid. It captures better than most films the way we live through our phones: time and date stamps appear at the top of the screen in the iPhone format, with great big Instagram hearts popping off now and again over images, as if the director herself were busily clicking "like" on certain shots. I had more mixed feelings about how Bravo's severely constricted frames so often cut off these characters mid-forehead, like distracting visual manifestations of their limited horizons. However, I later learned this was because the AMC Boston Common had projected the movie in the wrong aspect ratio, lopping off a chunk of the intended image. (It's oddly comforting that life has gone back to normal enough for the Common to be botching screenings again. Like the swallows have returned to Capistrano.)
The best parts of "Zola" feel charged with a genuinely dangerous energy. Mica Levi's score employs jagged harp riffs and eerie, electronic blips and bloops. There's probably a manic, madcap version of this movie that's more entertaining but not nearly as good. Bravo allows us to stew for a bit in the sticky evening air of tacky Tampa with its Confederate flags and bedbug motels, where anything can happen. Florida, man.
---
"Zola" is in theaters Wednesday, June 30.