5 Things To Do This Weekend, Including A Hydrangea Festival And Virtual Poetry
"Blue Hydrangeas, cold cash divine/ Cashmere, cologne and white sunshine." The lyrics of Lana Del Rey's "Old Money" play in my head every time I see or hear the word hydrangea. In this week's roundup of events, you have the opportunity to do more than just sing about hydrangeas — you can learn how to identify the species and even buy one if you're so inclined. (Maybe now I will learn why I can never keep my hydrangeas alive!) But if you have allergies or don't like plants, there are also plenty of festivals listed here that celebrate the creativity embedded in our communities.
Saturday, July 10-Sunday, July 11
The sixth annual festival will take place at different locations throughout Newton, including the Suzuki School of Newton, The Allen House Center for the Arts and the Hyde Bandstand. The festival highlights artists, storytellers and creators. Jazz vocalist Debo Ray, opera singer Olga Lisovskaya and 18 other musicians will perform live and bring a range of genres to your ears, including Bengali pop, global soul rock and more. There will even be a story slam where the Newton Nomadic Theatre will perform and allow space for the community to step up as storytellers. In case of inclement weather, the performances will be moved to the indoor venues.
---
Saturday, July 10
The inaugural Mission Hill Arts Festival aims to combine a musical experience with visual ones. The festival runs biweekly now through August. This weekend, Steve Langone and The Jinga Quartet are slated to perform. The quartet will bring Caribbean and South American rhythms that'll tie in well with drummer and true improvisationalist Steve Langone. Accompanying the music will be an art exhibit showcasing the works of Nicholas Milkovich, who has a sculptural and engineering background and is inspired by the use of reusable materials. If you can, bring a chair!
---
Saturday, July 10
For its in-person return, the Somerville Arts Council presents a one-day pop-up ArtBeat Festival. Due to COVID-19, organizers have opted for more roaming performers and less traditional vendors. However, the fun has stayed the same! With its main stage located in Davis Square's Seven Hills Park, musical acts will play starting at 11 a.m., curated in collaboration with ONCE Somerville. The lineup includes dance, drumming, visual art exhibitions, an opening parade, roaming music and more You can read more about the Art Beat festival in this preview from ARTery contributor Mita Kataria.
---
Sunday, July 11
This summer, the New England Poetry Club is hosting a festival that runs on Sundays through August. This weekend, Boston poet laureate Porsha Olayiwola and Boston's first youth poet laureate Alondra Bobadilla will present the first formal reading of the festival. "Creative expression can be a powerful tool for youth to examine feelings around issues, find their voice, and speak up about the changes they want to see for their future," Bobadilla wrote on the event's website. The run of the festival promises to offer events that'll expand your knowledge of poetry. Registration is required.
---
Friday, July 9-Sunday, July 18
Cape Cod, a region widely known for its hydrangeas, will celebrate this beautiful flower with a 10-day festival. The annual event includes a self-guided tour that can be downloaded or picked up at the museum and will walk you through a fascinating discovery of eight species of hydrangeas and over 170 cultivars. In case you fall in love with a plant, they'll also hold a plant sale. While exploring the garden, you'll also come across Lego sculptures created by artist Cody Wells that are a part of the museum's "Bugs, Birds and Bricks" exhibit. Inside the museum is another exhibit titled "New England Toy Stories" that examines the history of past and current toy makers.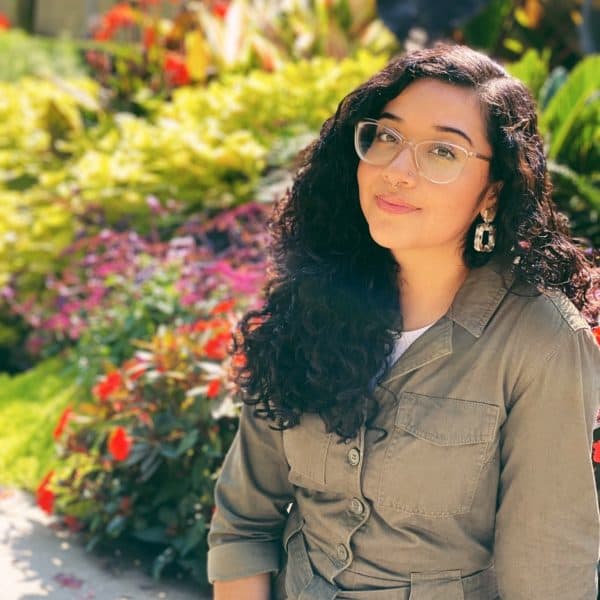 Magdiela Matta Arts Fellow
Magdiela Matta is the reporting fellow for The ARTery, WBUR's arts and culture team.