Santiago Drops Out Of Boston Mayoral Race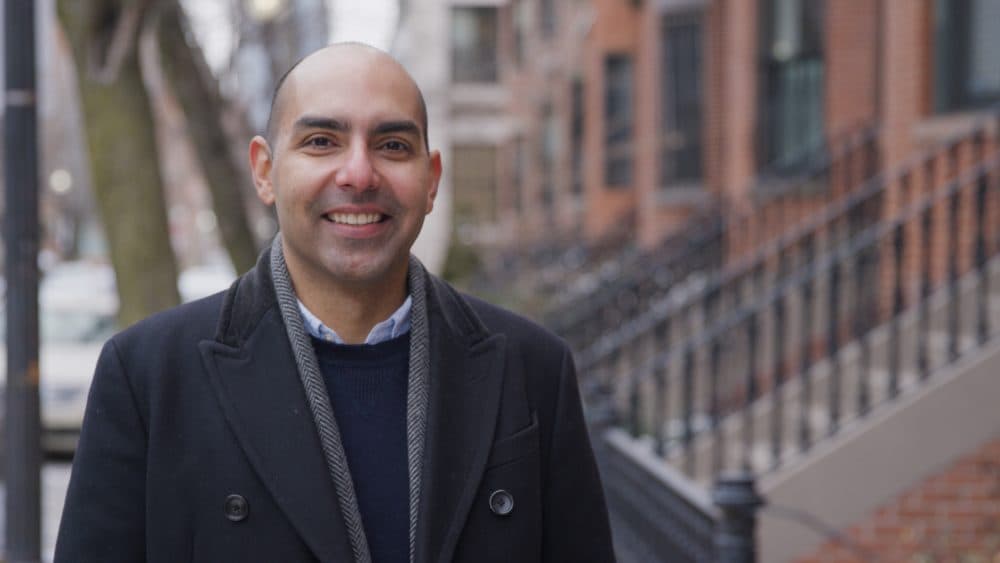 State Rep. Jon Santiago has ended his bid to become the next Boston mayor, he announced Tuesday morning, becoming the first major candidate to drop out of the race.
Santiago, one of a half-dozen major candidates competing in the mayoral election, had been counting on the Latino vote in Boston to win his election and become the city's first Latino mayor. Latinos account for a growing share of people in Massachusetts, especially in cities like Boston, where 1 in 5 people identify as Hispanic. But Latinos are under-represented in state and local politics.
Santiago, 39, was born in Puerto Rico and has served in the state Legislature for the past two years, representing the South End and parts of Roxbury, Back Bay and the Fenway. But on the campaign trail, the Democrat emphasized his work as an emergency room doctor at Boston Medical Center.
Santiago said the people of Boston have made it clear that it's time for him to drop out.
"It's been an honor to join this historic field of candidates. I'm deeply proud of the race I've run, the relationships made and the impact our campaign has had."
The state representative drew less than 5% of the vote in a recent poll by the Boston Globe and Suffolk University. Acting Mayor Kim Janey and City Councilor Michelle Wu led the field, followed by City Councillors Annissa Essaibi George and Andrea Campbell. John Barros, former Mayor Marty Walsh's economic development chief, drew less than 2%. Candidates still have another two months to make their case to voters before the preliminary election on Sept. 14, when voters will narrow the field to two finalists. The general election is in November.
The other mayoral candidates spoke highly of Santiago in acknowledging the news.
On Twitter, Janey said that Santiago "is a passionate, smart and thoughtful public servant whose unique personal and professional experiences added so much to this race."
Wu said she was grateful for Santiago's contributions to the race, saying: "From his military service to his lifesaving service at the ER, @IamJonSantiago took his lived experience & story to build a stronger recovery at a time of crisis."
In a statement, Campbell said, "I am grateful for the unique experience and passion for service that Representative Santiago and his team brought to this race. I look forward to continuing to work in partnership to move our city forward."
Barros tweeted that he looks forward to working with Santiago closely in the future.
Essaibi George said Santiago demonstrated "his love for this city and its people throughout his entire career" and she looks forward to working "in partnership with him."