Santiago Counts On Boston's Growing Latino Community To Elect Him Mayor. But Will It Be Enough?
04:27
Play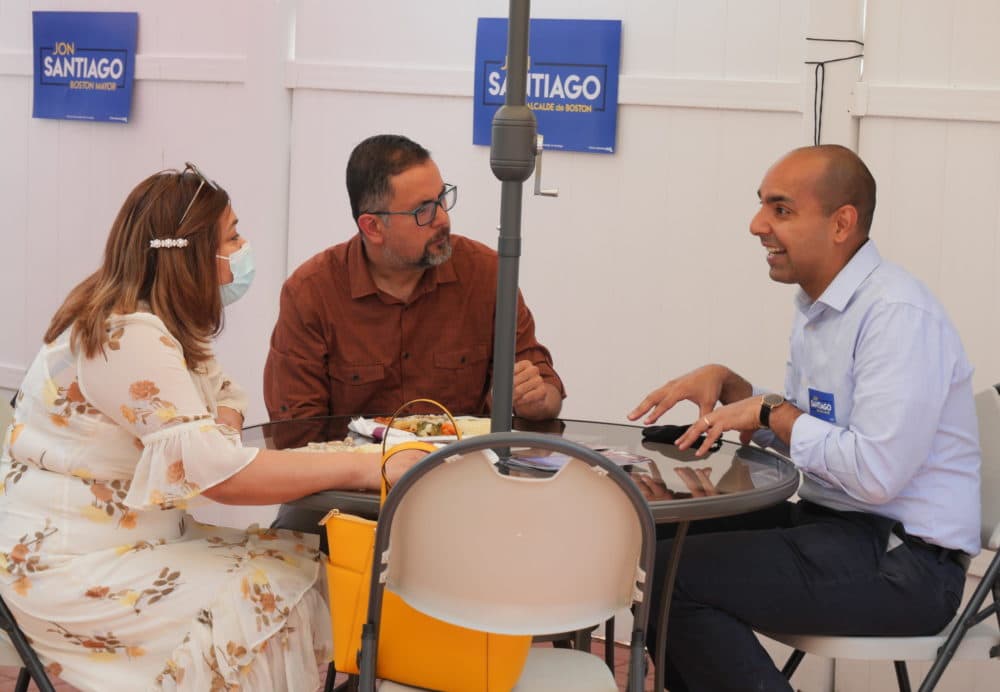 On a recent Sunday morning, a couple of dozen people gathered outside on the patio of the Pueblo Viejo Restaurant in East Boston, under warm, sunny skies. There was plenty of salsa music, drinks, plates of chicken and rice  — and politics.
State Rep. Jon Santiago, one of a half-dozen major candidates running for Boston mayor, made it clear at the event he is counting on the Latino community to help him win the election.
"My life has been about public service," Santiago told the crowd. "The only reason I got involved in politics was because my community deserved more."
Latinos account for a growing share of people in Massachusetts, especially in cities like Boston. But they are under-represented in state and local politics, a reality that Santiago is trying to change. If he wins the election in November, Santiago would become the city's first Latino mayor.
Santiago, 39, was born in Puerto Rico and has served in the state Legislature for the past two years, representing the South End and parts of Roxbury, Back Bay and the Fenway. But he says it is his work as an emergency room doctor at Boston Medical Center that made him appreciate the challenges faced by too many people in the city.
"I'll see them on the front lines, whether it's [the result of] an overdose, whether it's someone who's been shot, whether it's someone who can't afford their medications, or whether it's someone who's been evicted," Santiago told WBUR. "As much as I love the emergency room and taking care of people, I want to get at the root causes."
Santiago said the the COVID-19 pandemic has exposed the inequities in Boston and made them worse.
"So a part of this run for mayor is to make sure that those issues and that urgency remains long after...everyone's vaccinated," he said. "To make sure that we are addressing things like housing inequity and transportation inequity."
Sandra Aleman-Nijjar, with the group Stand Up For Eastie, was among those at the event in East Boston. She said she's impressed with Santiago's resume as a state representative, doctor and Army reserve captain, and would like to see him become the city's first Latino Mayor.
"As a Latina woman, I would be very proud of him — very proud of him [for] accomplishing that," she said.
Adrian Velazquez, a real estate attorney in East Boston, who also showed up at the event, said he's supporting Santiago not only because he's Latino — but because he understands the needs of people in communities like his.
"If you look at the impact that COVID had in [communities of color], what better person to understand that than someone who has been on the front lines," Velasquez said. "He's an [emergency room] doctor...a captain in the Army. He did the Peace Corps. I think his background tells you [about] his commitment to the community."
Latinos account for a growing share of the population across the state and in Boston. Indeed, 1 in 5 residents in Boston now identifies as Hispanic, according to U.S. Census data.
But Latinos are underrepresented in political leadership at all levels of government across the state, according to a study from the University of Massachusetts in Boston. Valasquez says one reason is that many Latinos — especially recent immigrants — don't have time to engage in the political process.
"It's difficult to engage when you have two jobs, when you are spending [so much time commuting], when you have to provide not only for your family here but also for your family back in your country of origin," he said.
There are other reasons why Latinos don't vote, according to Phillip Granberry, a demographer at UMass Boston. He points out that the Latino population includes lots of non-citizens and people under 18 who aren't eligible to vote. Indeed, he says nearly half the Latino residents in East Boston are not citizens.
That could make it more difficult for Santiago to beat out the other five major candidates running for mayor. But Santiago says Latinos deserve to be represented in City Hall.
"It's important that our leadership, that our representation, that our government reflect the citizens it serves," he said. "And to be the first Latino mayor of Boston would be an honor. But I'm here to be everyone's mayor."
According to a recent WBUR poll, Santiago and City Councilor Michelle Wu were the clear favorites for mayor among Latino voters. But the poll also suggested a big challenge for Santiago: More than half of those polled had never heard of him.
---
Do you live in Boston? We'd like to hear your thoughts on the mayor's race by using the survey below. Can't see the survey? Click here.
This segment aired on May 24, 2021.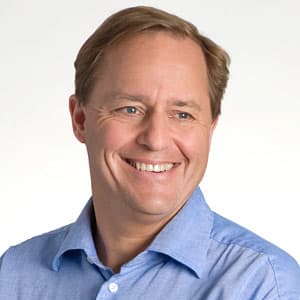 Anthony Brooks Senior Political Reporter
Anthony Brooks is WBUR's senior political reporter.