Air Quality Alert In Massachusetts As Wildfire Smoke Blows Through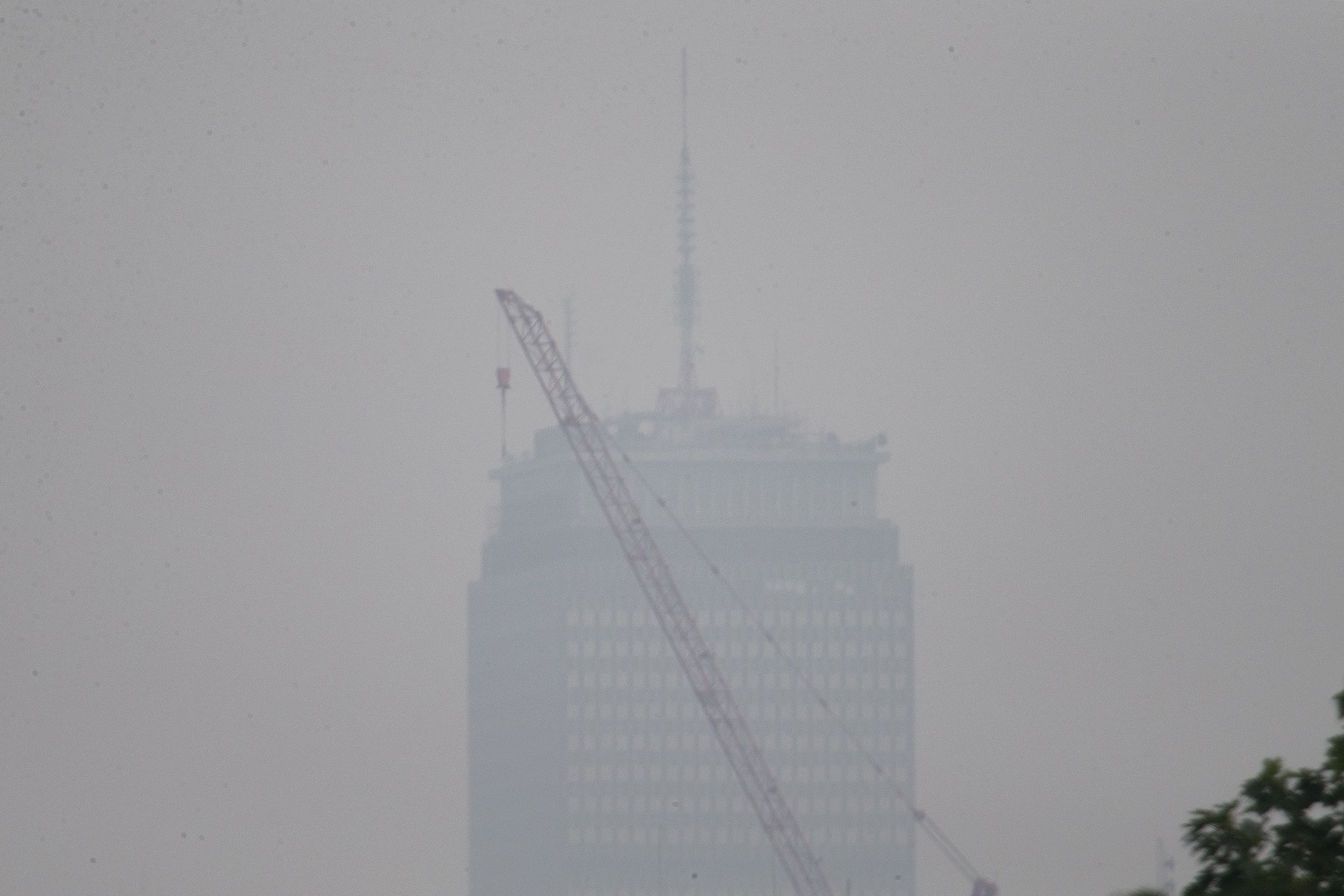 More smoke arrived in Boston Monday afternoon, brought by upper level winds from forest fires in Canada and western United States.
The smoke is thicker than it was last week — it's likely that you could even detect the scent of burning wood.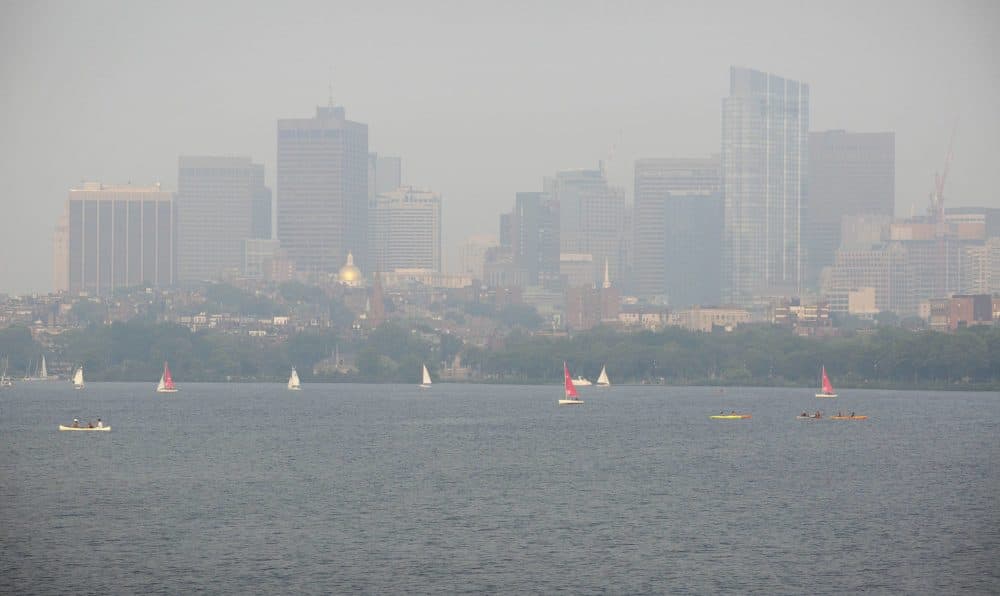 This smoke is a little bit lower in the atmosphere, prompting the National Weather Service to issue an air quality alert. Areas under advisory include most of Massachusetts (excluding the southeastern part of the state and Cape Cod) and northern Connecticut.
Smoke doesn't necessarily affect the weather, though it can limit the amount of solar radiation enough to keep temperatures a degree or two under their potential. It can also slightly affect the radiation absorbed by something like a solar panel.
If you look at the satellite loop below, you could see the smoke as a thin veil of haze moving eastward. This should make for a pretty nice sunset with that orange orb hanging in the western sky.
On Tuesday, eastern New England is forecast to still have some fairly thick smoke at sunrise, which will make for a beautiful dawn. Sunrise is just after 5:30 a.m. if you're looking to snap some pictures.
Aside from the smoke, it will be mostly sunny on Tuesday with temperatures near 90 degrees, with a few thunderstorms late in the day or during the evening. This will usher in cooler and less humid air for the middle and end of the week.