Your Guide To Experiencing The Perseid Meteor Shower This August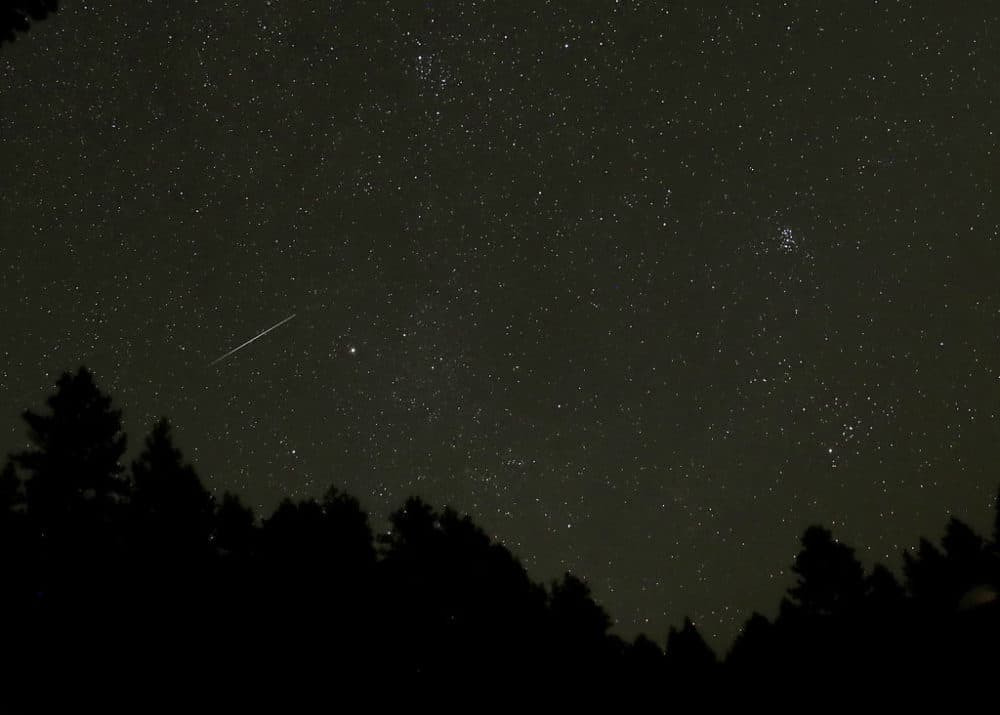 The Perseid meteor shower in August is set to be one of the most dramatic astronomical phenomenons of the year. The highly anticipated event will light up the night sky with shooting stars almost every minute during its peak hours the mornings of Aug. 11 and 12.
The meteor shower appear to come from the constellation Perseus, their namesake. According to EarthSky.org, ancient Greek star lore says the Perseids meteor shower commemorates the time when Zeus, father of Perseus, visited Danae, the mortal mother of Perseus, and showered her with gold.
More realistically, the Perseid meteor shower is a result of Earth crossing orbital paths with the comet Swift-Tuttle, which is considered the parent of the annual meteor shower. Dust and debris from Swift-Tuttle is what slams into the Earth's atmosphere and makes up the meteor shower we look forward to witnessing each summer.
This year is expected to be particularly spectacular since the moon will be in a waxing crescent phase during the peak hours of the meteor shower. This will allow the meteoroids to be more visible, since moonlight interference can make it harder to see the meteors streaking across the darkened canvas of the sky. On the condition that the skies are clear and cloudless, it'll make for the perfect viewing of this prolific celestial show.
Here's a few tips for how to watch "shooting stars":
Watch it during the early hours of the day
The best time to view the shooting stars is between midnight and dawn. That's when Earth will be entering the orbital path of the comet. During these hours, point yourself due north and just look up to see the meteors lighting the night sky.
Find a dark, wide-open sky
It's no secret that light pollution can ruin your chances to view even the brightest of meteor showers. To better your shooting-stargazing experience, find a place where you can have an unobstructed view of the vast night sky and also away from any light. (Here are some spots to stargaze in the Boston area, but be sure to check if they're accessible at night. And here are a few suggestions if you're on Cape Cod.)
Get comfortable and enjoy
Make sure to bring some bug spray, snacks and a comfortable reclining lawn chair to take in the meteoroids — and occasional "fireball" — streaking across the sky. Give yourself a decent amount of time to experience the celestial event since it can take about half an hour just for eyes to adjust to the dark — so put away that phone and enjoy nature's fireworks.