Jennifer Hudson Shines As Aretha Franklin In Otherwise Formulaic 'Respect'
This article is more than 1 year old.
The other day a friend of mine called musical biopics "superhero movies for boomers" and there's no way I can top that. These slavishly formulaic crowd-pleasers cram the messy, often contradictory lives of artists into a template as rigid as the verse-chorus-verse format of a pop song. I assume part of the reason they're so popular is because you always know pretty much exactly what you're going to get, and seeing some favorite tunes performed on a big screen with a rump-shaking surround sound system is one of the few things that can still draw people out to the movies. The musical numbers alone make "Respect" worth watching, with Jennifer Hudson up to the formidable task of playing Aretha Franklin, belting her heart out in an otherwise boilerplate Hollywood product. In that regard, "Respect" is probably about as good as a conventional musical biopic can be while still being a conventional musical biopic. There are worse ways to spend two-and-a-half hours than listening to Jennifer Hudson sing Aretha Franklin songs.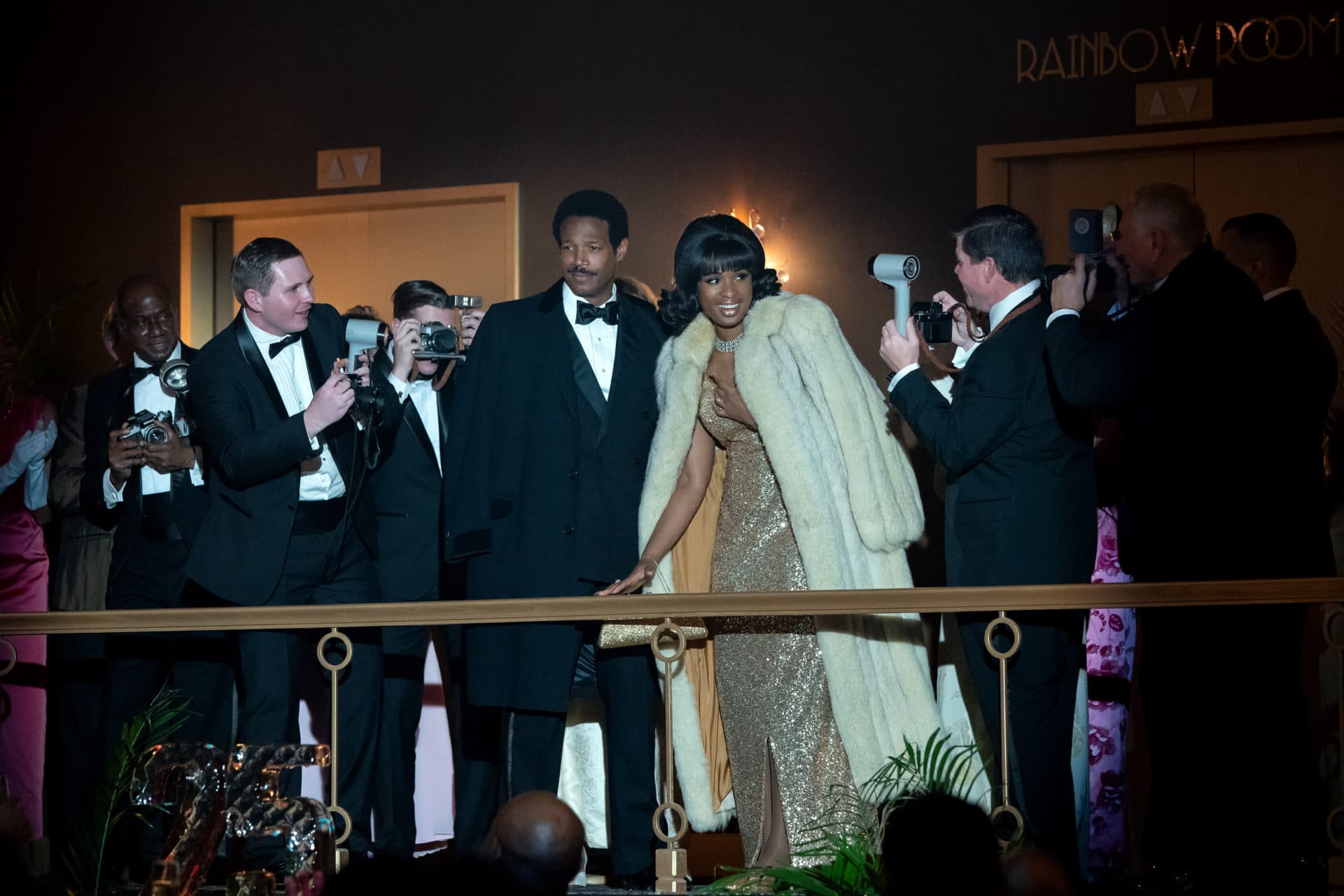 The film follows Franklin from her childhood in Detroit to the triumphant live recording of her seminal "Amazing Grace" album in 1972, covering 20 years too tumultuous to comfortably fit within the running time of a feature film. The sprawling story is best when focusing on Franklin finding her voice, attempting to assert herself beyond the shadow of her domineering father Rev. C.F. Franklin (Forest Whitaker) and her abusive first husband and manager Ted White, strikingly well-played by Marlon Wayans. These two towering influences instantly dislike one another, with Whitaker's whiskey-drinking, pistol-packing preacher scarily shooing off Wayans' smooth operator, all but guaranteeing she'll run away into his arms. These violent, insecure men are obviously two sides of the same coin. Everyone can see that except Aretha.
The often sweaty and disturbing Reverend spins his little girl around like a show pony in the office of Columbia Records' executive John Hammond (Tate Donovan), but his elaborate orchestral arrangements of jazz standards are a bad match for Franklin's gifts. She gets some tough love from mentor/rival Dinah Washington (Mary J. Blige) before being booted from her Columbia contract and heading down to Muscle Shoals with Atlantic Records legend Jerry Wexler, played with great warmth and humor by comedian Marc Maron. It's here that "Respect" starts to really sing, giving Franklin her propers as a perfectionist in the studio. The most thrilling sequence shows her and the Muscle Shoals Band taking a busy, unremarkable demo by one of Ted's cronies and stripping it down to the swampy, sultry "I Never Loved A Man (The Way I Love You)."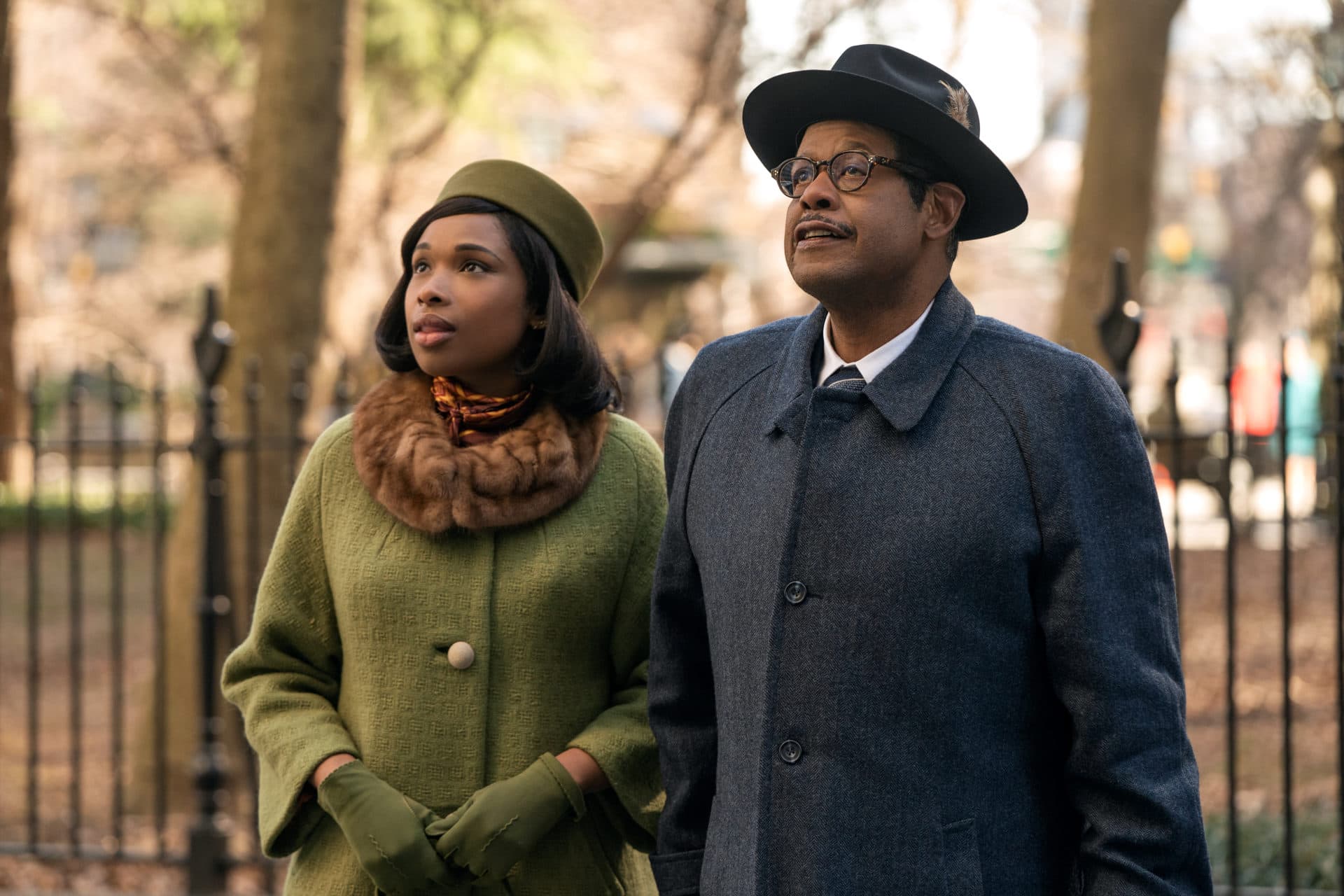 Few films in this genre have any patience for the creative process, often treating genius as something that occurs spontaneously. The best scenes of "Respect" showcase the craft behind the art, like a contagiously jubilant bit in which Aretha and her sisters crowd around the piano re-arranging a certain Otis Redding song at three o'clock in the morning. (If it didn't actually happen that way, it should have.) The movie is strongest in this midsection, allowing Hudson to perform several numbers from Franklin's remarkable run of late '60s hits nearly in their entirety. At its best "Respect" works almost like a jukebox musical, with characters saying the themes and subtext out loud in short, punchy scenes designed to send us into the next song. A wise dramatic device. Why make us sit through another fight with Ted when instead we can hear her singing "Think?"
---
More from WBUR
---
It's one of those movies where you mark the passage of time by the new children that keep popping up around the dinner table. The screenplay, by "Fosse/Verdon" writer Tracey Scott Wilson (with a story credit for "Thelma and Louise" scribe Callie Khouri), sometimes feels like it's checking off boxes, with Franklin's role in the Civil Rights movement sidelined so much that her sudden support for Angela Davis feels like a scene from another movie altogether. The storytelling really stumbles when we get to the 1970s, bottoming out into an unfocused haze of alcoholism and depression before the inevitable salvation via "Amazing Grace." (Everyone's better off without Ted, but the back half of the movie misses Wayans' dangerous presence. I've never seen the actor do anything remotely like this before, playing a more pathetic Ike Turner without the genius.)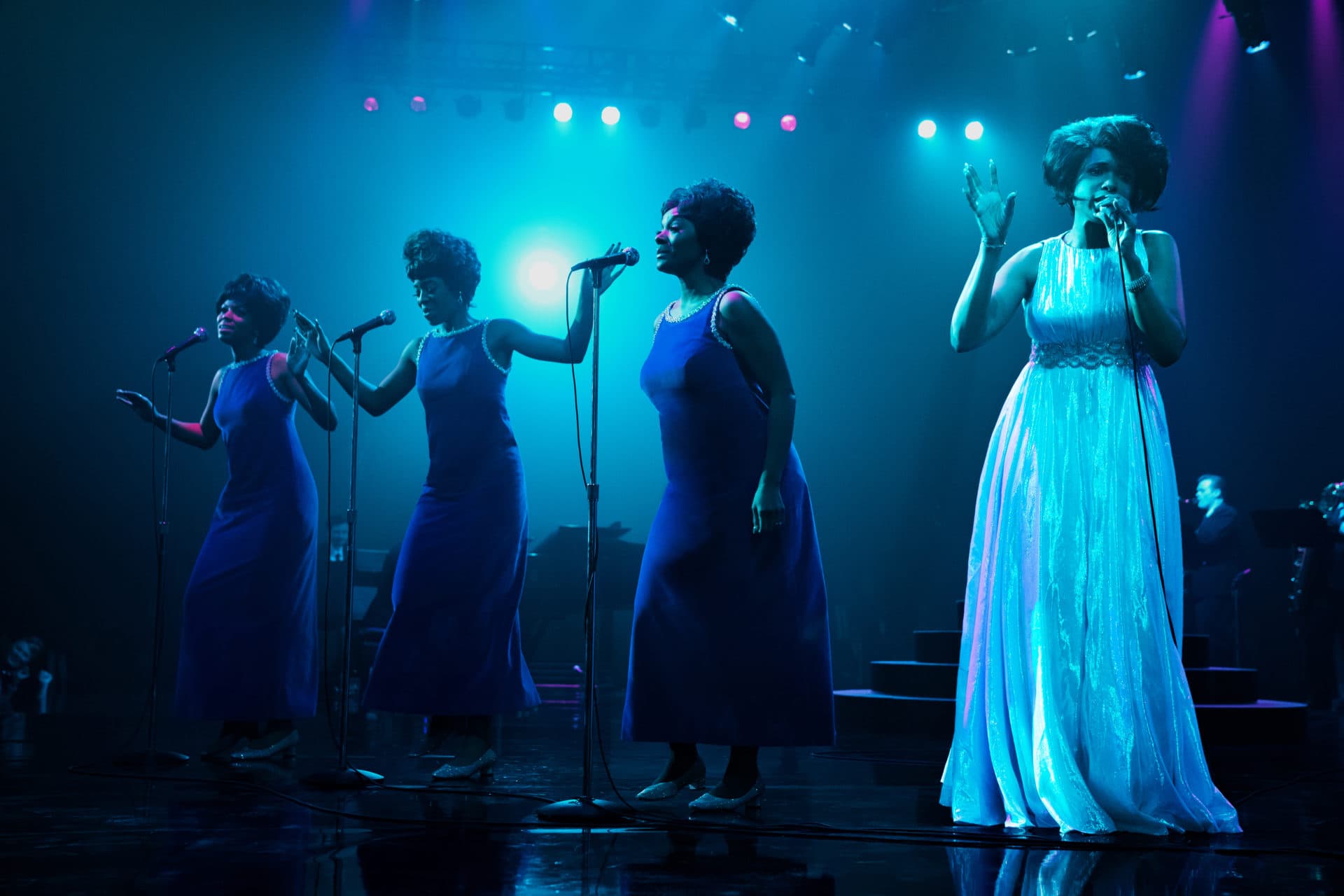 Director Liesl Tommy is television veteran making her feature debut, and she has some fun with film stocks – especially during an amusingly stilted black-and-white television interview. (She also gives herself a cute cameo as a fan fawning over Aretha in a hotel lobby.) There are a couple of clever time transitions and stray hints of a darker, stranger movie around the margins – especially with flashbacks concerning Franklin's childhood sexual abuse – that are never really followed up on, presumably to keep the PG-13 rating and upbeat, empowering vibe.
Hudson's a better singer than she is an actress but fortunately the movie has her mostly expressing herself through song. Aretha Franklin's voice is inimitable, but Hudson manages a fine tribute, raising goosebumps with her climatic performance of "Amazing Grace," which someone in the editing room thought it would be a good idea to slap informational text cards on top of. (You're having this transcendent musical moment and it's interrupted by Grammy statistics and facts about the Kennedy Center Honors.) It's an unforced error in a movie that, for all its flaws, still sends you out singing. "Respect" is good enough that you wish it were better. Just a little bit.
---
"Respect" opens in theaters on Friday, August 13.