City Council President Offers Roadmap to Climate Change Goals
This article is more than 1 year old.
Boston's City Council began considering on Monday a far reaching proposal that proponents say would put Boston at the forefront of climate change regulations and create incentives to build a green energy economy.
Until now, Boston's net zero by 2050 climate goal has been aspirational, a worthy target, lacking a concrete path forward.
City Council President Matt O'Malley's proposed ordinance details precise steps, setting strict emission limits and deadlines for the 4% of the city's largest buildings that emit 60% of Boston's greenhouse gases.
O'Malley, who represents District 6, says his new ordinance, which affects 3,500 buildings, "puts teeth" into the one he authored, and the council passed, eight years ago. The new Building Energy and Disclosure Ordinance would require all buildings in the city over 20,000 square feet to annually report and meet specific targets depending on their function. The emission limits would be phased in over 25 years.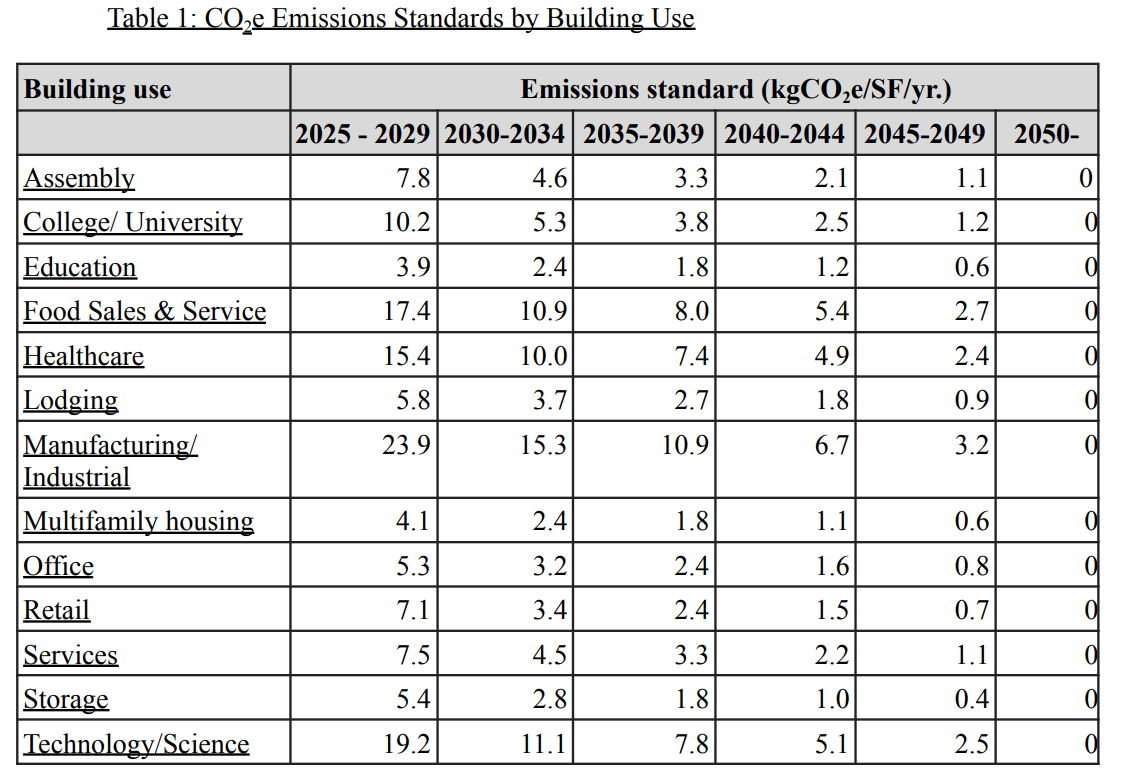 The measure would apply to 13 different kinds of buildings ranging from those used for storage, schools and manufacturing. Owners of buildings that failed to comply with the new emission standards could be fined between $300 and $1,000 a day.
"The impact will be absolutely astounding," O'Malley says, "We simply don't have enough time to keep kicking the can down the road."
O'Malley says the penalties are a last resort. He proposes "a carrot and stick approach."
"The city will work with you," he says of property owners, "we will work with you and help you decarbonize your buildings and you'll benefit from lower utility costs."
The ordinance would create a review board of experts appointed by the mayor and approved by the city council in housing, workforce development, environment, labor, hospital and historic preservation.
The board would oversee the emission regulations and administer funds collected from penalties in a new Equitable Emissions Investment Fund. Money in the fund would be used to improve low-income housing, provide funds for workforce development and technical training for minority, women and disadvantaged business enterprises, as well residents who have been disproportionately impacted by the effects of climate change.
A hearing for public comments will be held on Thursday, Aug. 26. The Council has already received more than 100 comments from Boston residents and organizations. O'Malley calls passage of the proposal, "my legacy." He has worked on environmental justice and clean energy measures with three Boston mayors: Thomas Menino, Marty Walsh and Kim Janey. "This will be the most impactful piece of legislation when it passes. And that's just something I'm incredibly proud of."
O'Malley expects the City Council will vote on his proposal in the fall. He plans to step down from the Council in December.