College Move-In Season Is Here: Don't Get Storrowed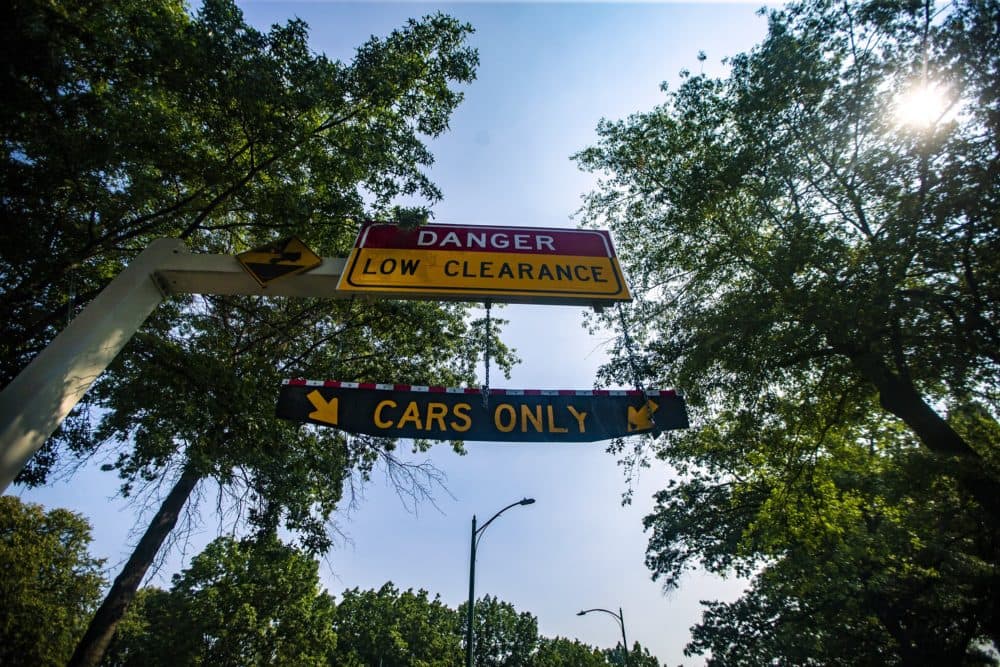 Sept. 1 is fast approaching and with it, familiar scenes around the city are beginning to take stage: unwanted furniture lines the curbs of Allston; bars around Brighton Avenue get a bit of renewed life from college students; box trucks flood city roads.
And, as history shows, at least some of those trucks are doomed to cause traffic jams on Storrow Drive.
Getting "Storrowed," as New Englanders commonly refer to it, is when an unwitting driver crashes a moving truck into a low-clearance bridge on Storrow Drive. It's an event so ubiquitous on the parkway that it even has its own entry in Urban Dictionary.
Despite many signs of warning dotting the approaches to the parkways, drivers of over-height vehicles seem to find their way onto Storrow Drive or Memorial Drive in Cambridge. (The highest bridge clearance for both roads is 10 feet.)
To mitigate the number of times this happens, Massachusetts agencies — from travel to law enforcement — typically run social media campaigns each year to remind drivers of moving trucks to stay off Storrow Drive. (That is, unless they want to transform theirs into this satirical convertible.)
The success of these public service announcements has been debatable. One reason may be that while popular navigation apps, such as Google Maps, allow drivers to avoid highways or tolls, they don't necessarily have designated routes for moving truck drivers.
"It does become quite the headache," said Jorge White, head of marketing at the U-Haul Company of Boston. He said his company loses around 10 trucks per college move-in season (May through August) each year, despite cautioning customers against hopping onto Storrow.
The damage can be costly. White said roof damage ranges can average anywhere from $1,000, when low-hanging tree branches on Memorial Drive scrape the top of the truck, to about $35,000 for bridge collision incidents.
While drivers who purchase standard insurance from moving companies are usually covered for damages like hitting a curb, smacking a bridge with signage about its height clearance is considered negligence. White explained that only certain insurance plans — usually pretty expensive ones — cover that kind of roof damage.
That price tag doesn't cover police tickets drivers may receive, either. According to the state's general laws, a "storrowing" counts as an illegal operation of a vehicle, since the vehicle is prohibited on the parkway. That has a fine of up to $50. Additionally, drivers can be charged up to $150 for "failure to obey a sign."
The fines and repair bills are tough enough, but the embarrassment might be worse. So if you find yourself stuck behind a driver who just wrecked their truck on Storrow, have a little compassion; they're taking part in a long-held Massachusetts moving day tradition.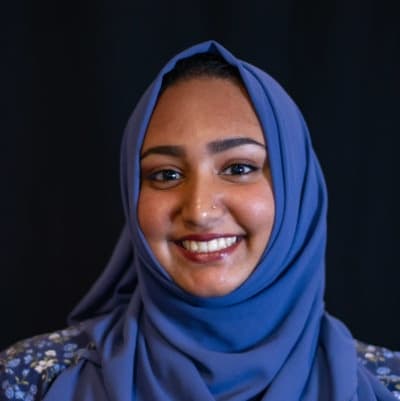 Hafsa Quraishi WBUR Newsroom Fellow
Hafsa Quraishi is WBUR's inaugural Newsroom Fellow.