After 2020 Season Spiked By COVID-19, Harvard Football Returns To The Field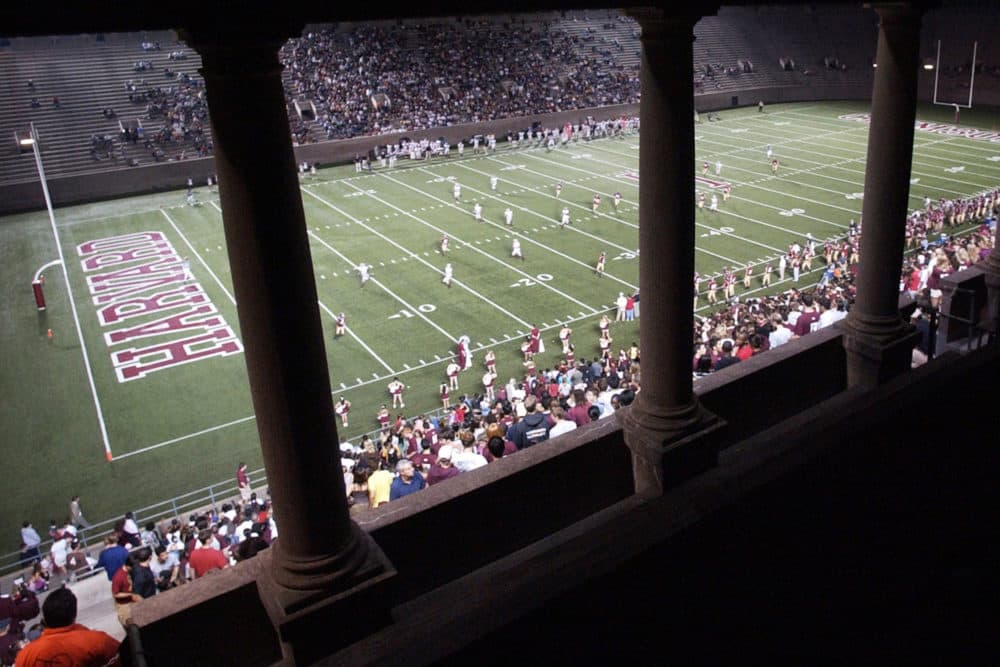 Harvard football coach Tim Murphy remembers plenty of days last year when he was more or less the only person in the school's athletic facility.
He lives in Allston near Harvard's campus and was able to go into work every day — a sliver of normalcy after a first-in-the-nation decision by the Ivy League to cancel fall sports last summer left him without a team to coach in person.
After all that isolation and with a return to competitive play rapidly approaching, 2021 has a much different vibe.
"It's like Christmas has arrived," says Murphy, Crimson's head coach for nearly 30 years. "We do realize that this COVID thing is alive and kicking, and you have to do a great job with the protocol. But preseason practice has been really exciting and really emotional for everybody on our team."
The team is navigating a slate of health measures as it simultaneously shakes off the on-field rust.
Harvard is requiring all students and staff to be fully vaccinated. Players and coaches will get tested regularly each week, and everyone is wearing masks for indoor activities like practices and meetings.
As for fans, those who are fully vaccinated won't need to wear a mask at Harvard Stadium. The university isn't putting a capacity limit in place for outdoor or indoor sports.
Murphy says he expects this season will throw its share of pandemic curveballs.
"With 120-plus kids on your football team, it's inevitable that we're gonna have some [positive tests]," he says. "We're just gonna have to adapt and somehow evolve as quickly as possible."
Harvard's roster is also bigger than usual — because the NCAA gave athletes whose seasons fell victim to the coronavirus an extra season of eligibility.
All those experienced players back for another fall means competition should be stiff across the eight-school Ivy League. The Crimson were picked No. 4 in a preseason media poll last month and will kick off their season on the road against Georgetown University.
No matter where they finish, Murphy says it's just nice not to be staring out at empty fields or wandering lonely hallways anymore.
"I don't think anyone necessarily knows how important something is to you until it's taken away from you," he says.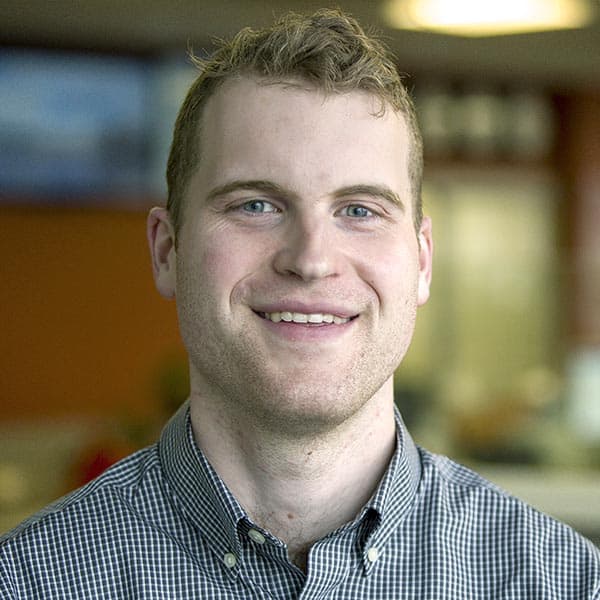 Jack Mitchell Associate Producer
Jack Mitchell is an associate producer in WBUR's newsroom.