MAP: Massachusetts' 9/11 Memorials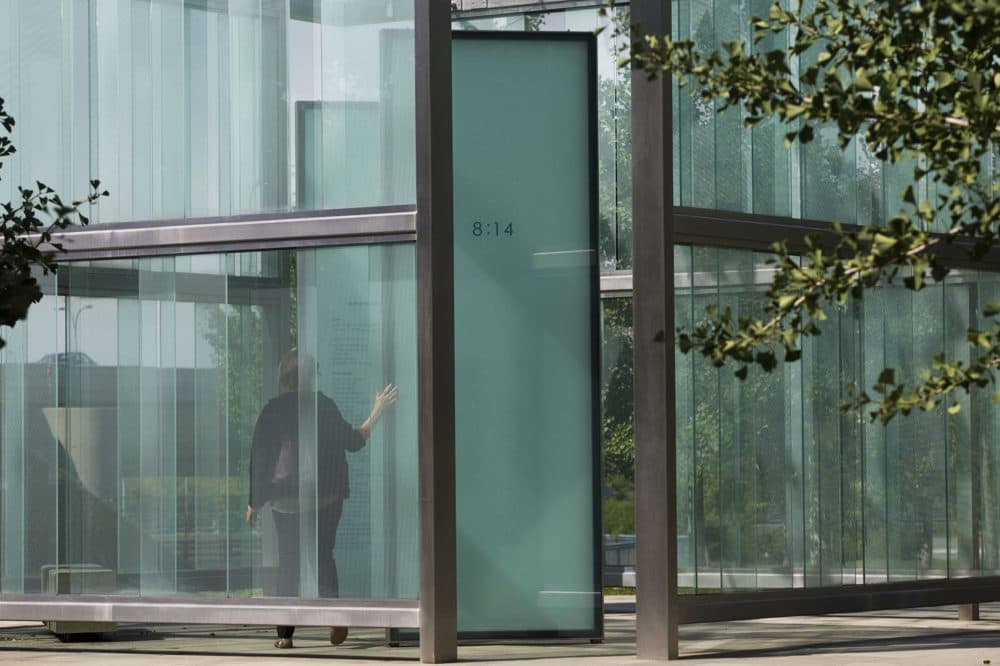 This article is more than 1 year old.
Massachusetts is home to dozens of memorials that honor the victims and first responders of the Sept. 11, 2001, attacks. The spaces offer loved ones and community members a place to pay their respects and grieve.
"There's power in letting people grieve," said Faith Artery, board president of the Massachusetts 9/11 Fund.
The nonprofit keeps a running list of 9/11 memorials across the state, informed by news articles and family members. It also lists hundreds of privately donated memorials, which include dedicated benches, parks, fields, scholarships, annual events, programs, funds and awards. More than 200 people with strong ties to Massachusetts died in the 9/11 attacks, according to Artery.
Each year, the group, which formed in 2002, also hosts an annual ceremony in honor of the victims. This year, the Massachusetts 9/11 Fund's 20th anniversary ceremony will take place at the Harborside Plaza at the John F. Kennedy Presidential Library in Boston. 
Gov. Charlie Baker is set to preside over the ceremony. He'll be joined by other prominent politicians, including Lt. Gov. Karyn Polito, Attorney General Maura Healey, and acting Mayor of Boston Kim Janey. The leaders will read local victims' names, and the public can observe the somber reflections via a livestream here.
Below is a map of 9/11 memorials based on the Massachusetts 9/11 Fund's tracker.
Towns with memorials are marked in the color red; Communities without memorials are in blue. The map includes a brief description of the memorials, their locations and the year in which they were dedicated.
Editor's Note: The map is best viewed on desktop. We recognize this map may not be exhaustive of all Massachusetts-based 9/11 memorials. We encourage you to give us details on any 9/11 memorial in the state that was missed. To do so, please fill out this form.