Colleen Green Is 'Cool,' But It's Also A Gimmick
05:32
Play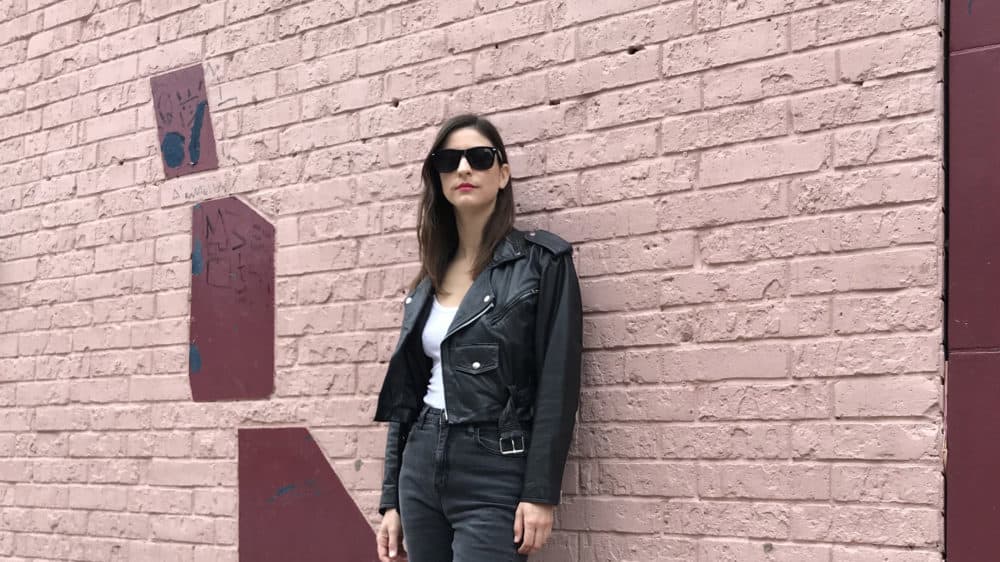 Colleen Green is the embodiment of a certain type of millennial coolness. The Dunstable native and one-woman indie pop-punk band is rarely seen performing without her Wayfarer-style sunglasses and signature electric guitar poster painted with "Happy Birfday Jeff," a birthday card stand-in from a long ago party that her fans can only imagine was a super chill time.
"People are always saying, 'Colleen Green's so cool, she's always wearing sunglasses, what's up with that? She must be so cool,'" she tells me when I meet up with her at her apartment and home studio in Lowell to talk about her new album "Cool," which is out Sept. 10.
"It's all a gimmick," she says, and the new album title is poking fun at it. "I am cool, but I'm not like 'cool.'"
She's been wearing the sunglasses since she started performing as a solo artist. She'd just been diagnosed with myasthenia gravis (MG), an autoimmune disease, after leaving her home state of Massachusetts for Oakland, California. Unable to work and pay rent, she decided to move in with her brother in LA. She didn't have a job or the energy to go out and meet people, but she did have a drum machine she purchased from a friend when he was short on cash that she'd never even touched, so she decided to read the manual and start playing.
"My first album, 'Milo to Compton,' was just me, alone in my room for hours on end, just playing with my drum machine and playing guitar over that."
When it was time to play shows on her own, she was a little self-conscious because the medication she was on made her face puffy and she knew people would be taking pictures. She found the sunglasses in her brother's kitchen and has been wearing them ever since.
Green released her first album as a tape in January 2010, and by that fall, she was signed to Hardly Art Records, a subsidiary of Sub Pop, whose bands she idolized as a teenager.
"Getting signed to Hardly Art less than a year after releasing my first album was one of the best, most exciting things that I can remember ever happening to me," says Green. "It was the catalyst for everything else that came afterwards. Every year since then has just gotten better and better."
"I consider myself an East Coast person but a West Coast artist."

Colleen Green
It's been 10 years of growing up, releasing music, and touring. Her latest album, "Cool," has been finished since January 2020, but COVID-19 and a copyright dispute delayed its release.
"The past year or so for me has been a little tough as an artist. It kind of feels like I got laid off from my job," says Green. "It was a mix of waiting for it to be okay to release the album or even to schedule releasing the album, and waiting to see what was going to happen to the world."
She says between lockdowns, wildfires, and a less than ideal living situation, LA was getting bleak. She's 36 and wants to spend more time with her family, so she moved back to Massachusetts, where she plans to stay.
"I consider myself an East Coast person but a West Coast artist," says Green. "I love LA and owe a lot to that city. It's where Colleen Green was born and raised. But this is where I belong."
Her studio space, which doubles as a TV room, is unintimidating. Just a desk, her computer where she records demos in GarageBand, an iPad which she's currently using as a drum machine, her guitars, and a bass. She does it all herself, and has always kept her set up simple and compact. When she first started touring she was taking public transportation to shows or getting rides from friends. Needing to carry all her gear on her back, she doesn't even use an amp, instead traveling with a SansAmp.
This DIY minimalism does not detract from her sound. She is singularly a full band and her own backup vocalists, harmonizing and calling back lines to herself. It never feels lacking. The catchiness and complexity of her sound evokes a woman who might be weary of the world and even her own behavior but at the end of the day genuinely likes herself.
"To me, the word 'cool' describes people and things that are just comfortable with being what they are. That's where I'm at now and that is why I think this title is so fitting for the record," says Green. "It's been really exciting seeing how people respond to me as a woman and as a solo artist just doing it all on my own pretty much. I got to where I am just by doing my thing."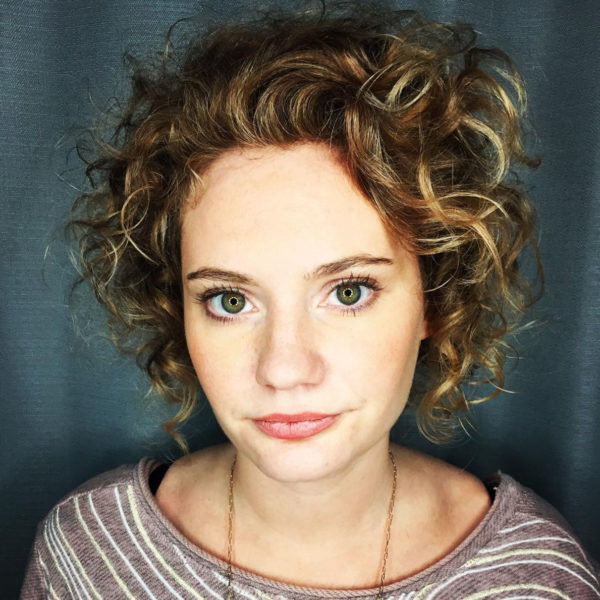 Jenn Stanley Arts Writer
Jenn Stanley is a freelance journalist, writer and audio producer.