Judiciary Committee Plans To Take Up Rollins' Nomination For U.S. Attorney Next Week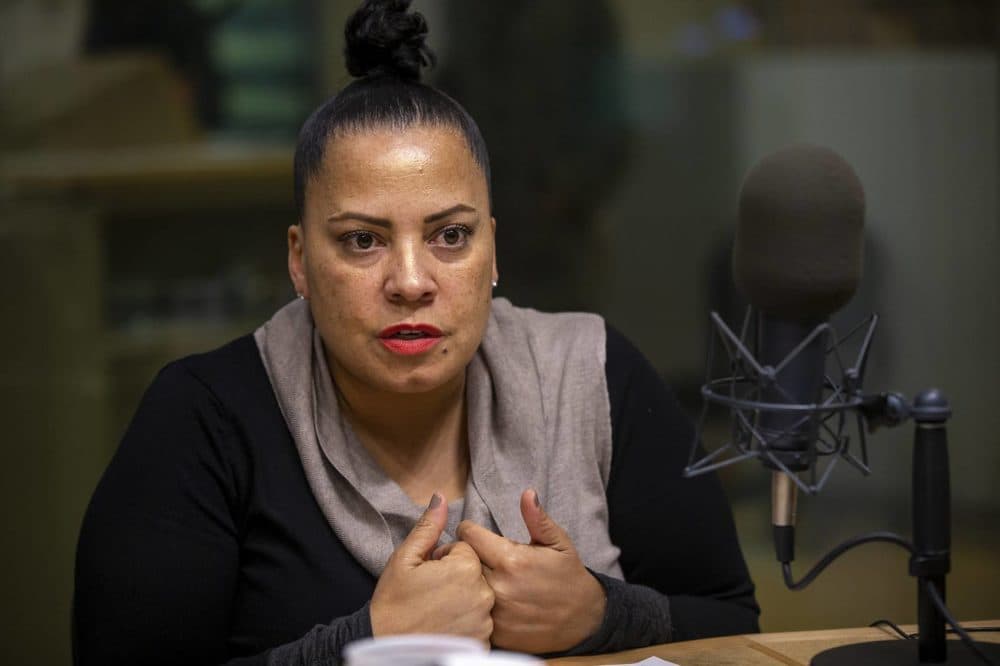 The Senate Judiciary Committee has put off considering the nomination of Suffolk County District Attorney Rachael Rollins as the next U.S. Attorney for Massachusetts.
The committee held over her nomination for a week as Senator Tom Cotton, an Arkansas Republican, seeks to block her name from going forward.
In announcing the delay Thursday morning, Judiciary Committee chair, Senator Dick Durbin, an Illinois Democrat, said the panel would consider Rollins next week. Committee rules allow a member to request a delay in considering a nominee.
"I understand that the minority has asked to hold over one nominee this morning. Rachael Rollins for the district of Massachusetts," Durbin said, "which we will do and consider her next week."
A statement from Sen. Cotton said he is seeking to prevent Rollins' nomination because she "measures success as a prosecutor not by the number of victims she secures justice for, but by the number of criminals she helps avoid consequences."
Cotton's office said he is urging members of both parties to oppose her nomination.
"America needs officials who will ensure the rule of law and stand up for the victims of crime—Rollins has not and will not," Cotton's statement said.
Rollins is known as a "progressive prosecutor," and she has supported alternatives to charging people with low-level crimes that are often fueled by mental health and substance use issues. She has also worked to vacate drug convictions based on faulty testing done by former state chemists Annie Dookhan and Sonja Farak.
The judiciary committee wants to approve President Biden's nominations for U.S. attorney quickly, according to University of Richmond Law Professor Carl Tobias. He points out that the committee approved all 85 U.S. attorneys nominated by former President Trump and held over only three names. Tobias believes it's likely that Rollins name will go forward.
"I don't see that her nomination is in jeopardy in any serious way," Tobias said. "She may not get an overwhelming vote, but what difference does that make?"
Tobias expects the Rollins nomination will be easily confirmed, likely by early next month.
The judiciary committee approved seven other candidates for U.S. attorney posts by wide margins during its meeting on Thursday.
In July, President Biden nominated Rollins to become the top federal law enforcement official for Massachusetts. If confirmed, she would become the first Black woman to hold the position.
Senators Ed Markey and Elizabeth Warren, both Democrats, forwarded Rollins' name to the White House. Earlier this week they sent the Judiciary Committee dozens of letters in support of Rollins. The letters were from a bipartisan group of current and former officials and law enforcement leaders including former Republican Governor and Massachusetts U.S. Attorney Bill Weld, former Republican Massachusetts U.S. Attorney Michael Sullivan, Massachusetts Attorney General Maura Healey, Massachusetts State Police Colonel Chris Mason, Acting Boston Police Commissioner Gregory Long, former Boston Police Commissioner William Gross and Chelsea Police Chief Brian Kyes.