Five things to do this weekend, including MAAM reopening and HONK! Fest
Spooktober is finally here! I really enjoy the sparks of inspiration I get from this month to decorate my home for the season with spooky decorations and fall candle scents. I also get inspired to explore new places because there are so many seasonal events that really call my attention. I hope this weekend's picks call to you! This weekend's roundup of events include a haunting storytelling experience in Salem, a couple of art exhibits, the return of a beloved music festival and more.
Through Oct. 24
The Boston Center for the Arts presents a new exhibit by multimedia artist Catalina Schliebener that explores gender formation and erotic curiosity through paper collages using graphite. Curator John Chaich worked closely with Schliebener as part of the new curatorial initiative series that pairs an artist and curator to produce one-person shows. The exhibition is the first one since March 2020 to be held at the Mills Gallery. The gallery is open 1-6 p.m., Wednesday-Saturday.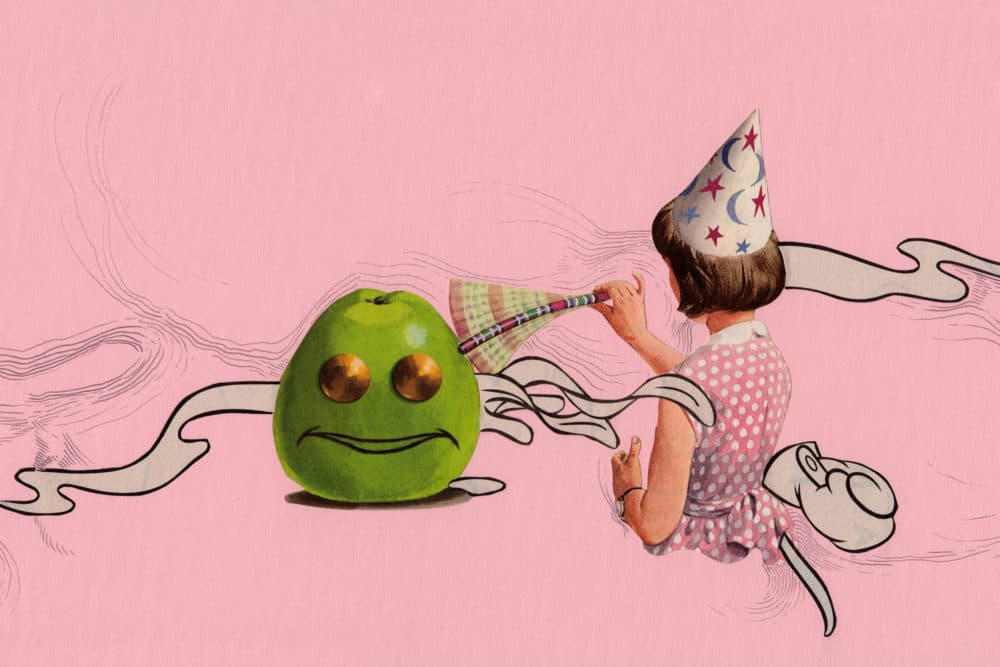 ---
Saturday, Oct. 9
Hop aboard the Naumkeag boat to join an hour of live storytelling that explores  the history and folklore of Salem. The 90-minute boat tour departs from the Salem Maritime National Historic Site and takes you on a haunting trip with harbor views. If you aren't able to make it aboard this trip, don't worry. The ship sails every Saturday through October.
---
Saturday, Oct. 9
HONK! is the festival of activist street bands, and for its 16th year, it returns both in-person and with a livestream option available for viewers unable to attend. Throughout the event, there will be more than 15 local bands that'll play at parks, squares and street corners around Greater Boston, including Somerville, Roxbury, Hyde Park and East Boston. The performances are a way to support events created by their partner organization as well as to raise awareness of the work being accomplished in the community. I'm most excited for punk/funk brass group The Party Band, who are playing in partnership with La Colaborativa, an organization dedicated to serving Latinx and immigrant communities. All attendees must wear masks.
---
Saturday, Oct. 9
After being in hibernation due to the pandemic, MassArt Art Museum (MAAM) is reopening with tons to show. The museum will be showcasing three gorgeous exhibits that might be familiar to folks. MAAM's inaugural exhibits --  "Joana Vasconcelos: Valkyrie Mumbet," "Game Changers: Video Games & Contemporary Art'' and "Ghost Of A Dream: Yesterday Is Here" — will be on display, so now is a perfect time to head to the museum if you missed out on the initial showing. Attendees will have the opportunity to sketch a live performance, create their own MAAM merch and take part in a MassArt student-led artmaking activity. Registration for two-hour time slots is required.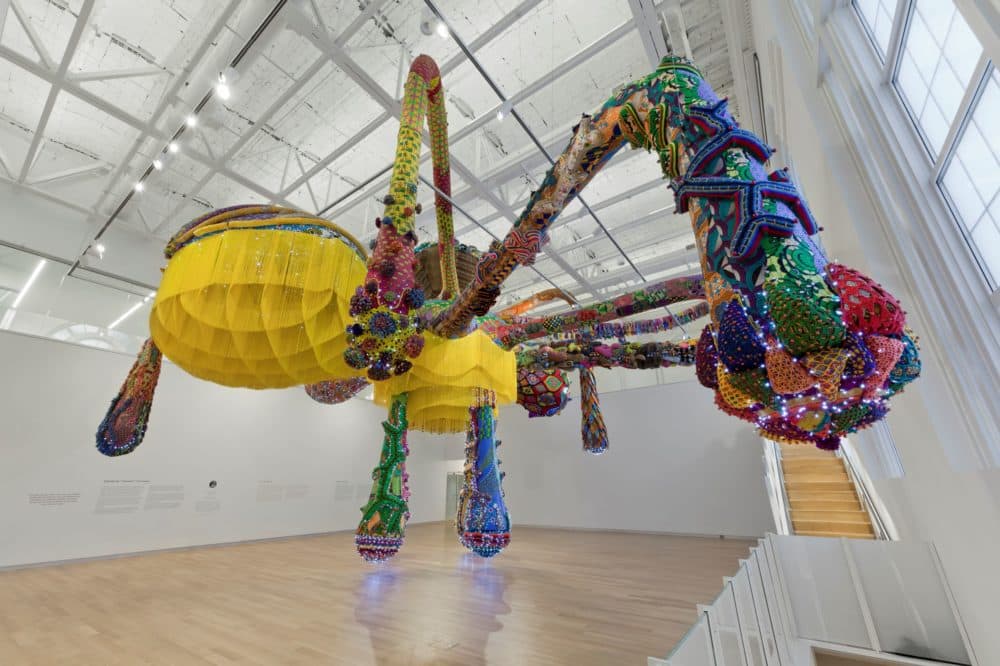 ---
Sunday, Oct. 10
On the second Sunday of each month at 450 Harrison Ave., over 90 artists open their studio, gallery and shop doors to have people view their latest artwork and purchase straight from the artists themselves. The range of work on display spans from mixed-media artists like Jaime Herrera to ceramic artists like Kimberly Huestis. On each Sunday, the SoWa Vintage Market is also open for visitors to check out.