A new interactive installation invites you into the works of Vincent van Gogh
As I entered the Strand Theatre in Dorchester on a recent Tuesday, it was hard to stop looking around me. The immersive room was awash in color, displaying digital projections that danced over the walls, floors and seating. Sunflowers, candles, scribbled writing and images of Vincent van Gogh cascaded around the room as classical music played.
This was my introduction to "Van Gogh: The Immersive Experience," which officially opened its doors on Oct. 6. The exhibit takes you through the life of the artist with voiceovers sharing biographical facts, posted descriptions, light projections, interactive displays and 3D installations.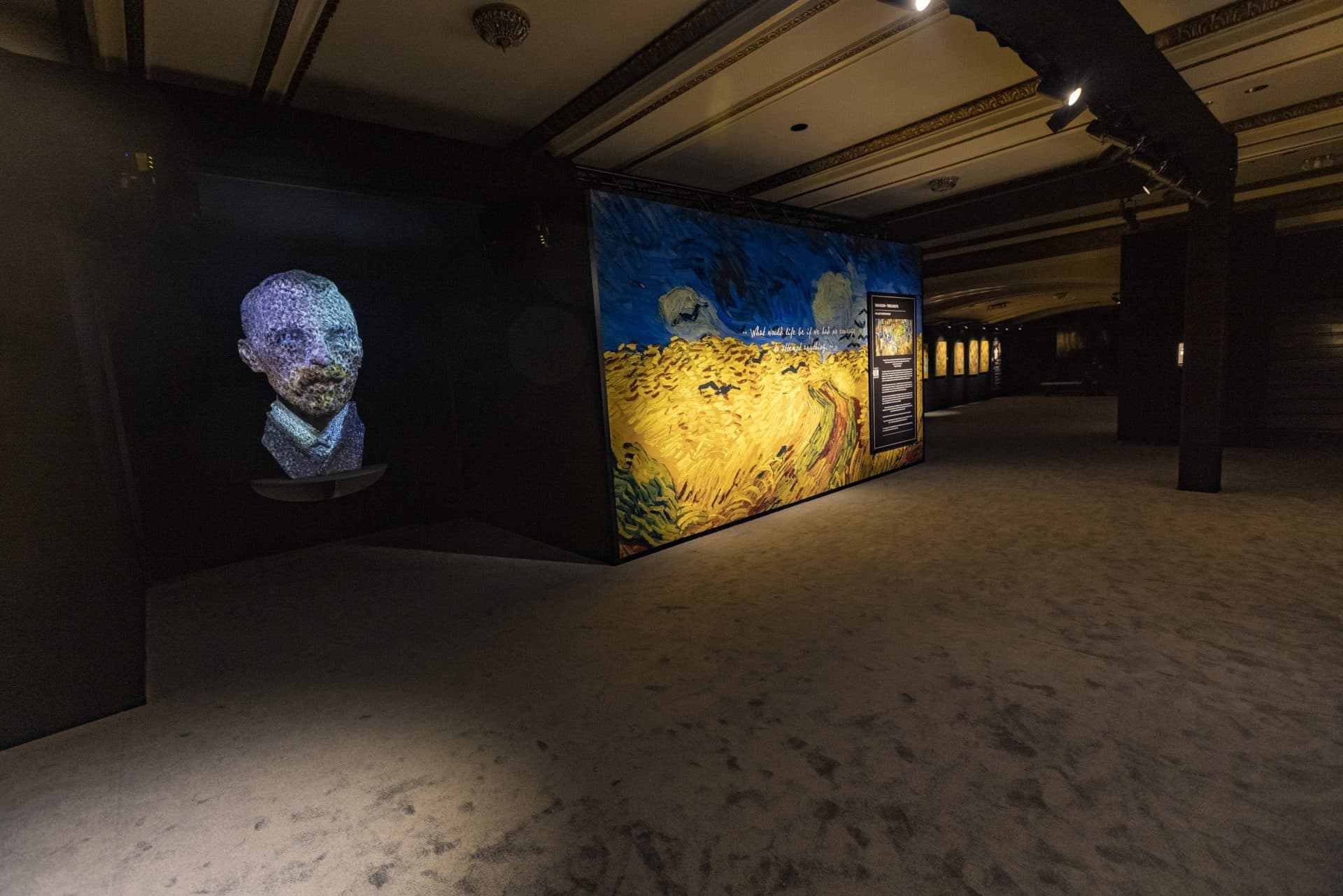 The experience — not to be confused with the exhibit coming to Boston in December, Imagine Van Gogh — is a break from reality that invites you to explore the artist's life in an accessible and tangible way. Since 2017, the exhibition tour has made an appearance in more than 20 cities across the world.
"We try through visual technology to show the life, the lifestyle of the artist, and you can see his evolution as an artist," says Mario Iacampo, the CEO of Exhibition Hub, the entertainment production company behind the experience.
In one part of the exhibition, there's what looks like a relief painting with a vase attached to a white background. Images are projected onto this makeshift canvas that show the plethora of paintings that Van Gogh created, including irises and sunflowers. This is a good example of how the artist relentlessly painted the same subjects.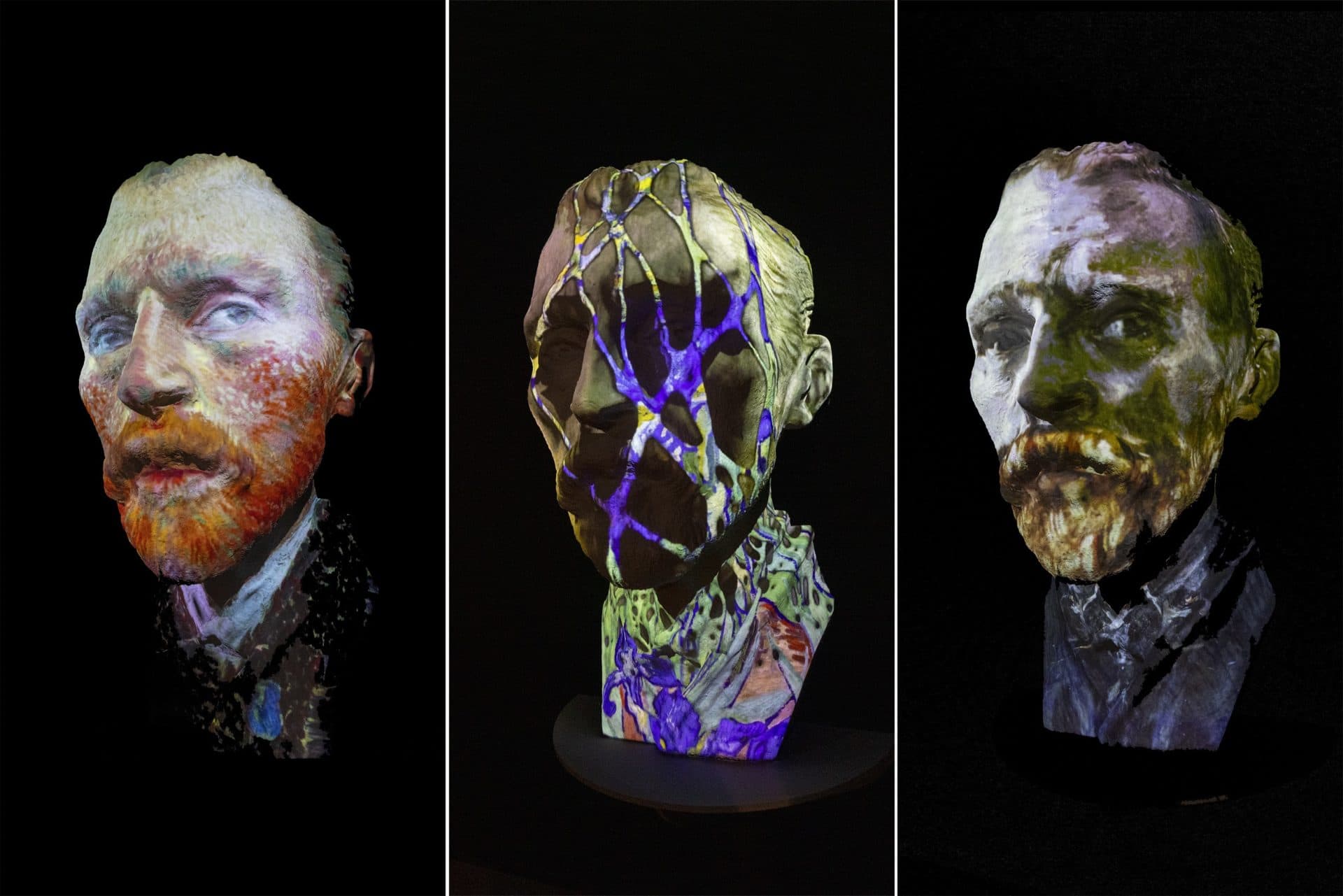 As you walk through the venue, there is also a life-size model of Van Gogh's bedroom — another renowned painting titled "The Bedroom." The experience highlights information about the artist and the influences on his work, including the incorporation of Japanese techniques that remove the use of shadows.
The projection experience has garnered backlash from its confusion with ticketing, opening dates and location but it also drew criticism for having "little to do with art, and everything to do with spectacle," says critic Murray Whyte from the Boston Globe.
Personally, I'd say it is about art, and about getting to know the artist. If we look at this from the perspective of someone who knew nothing about Van Gogh except for "Starry Night," this helps an outsider go deeper into his work.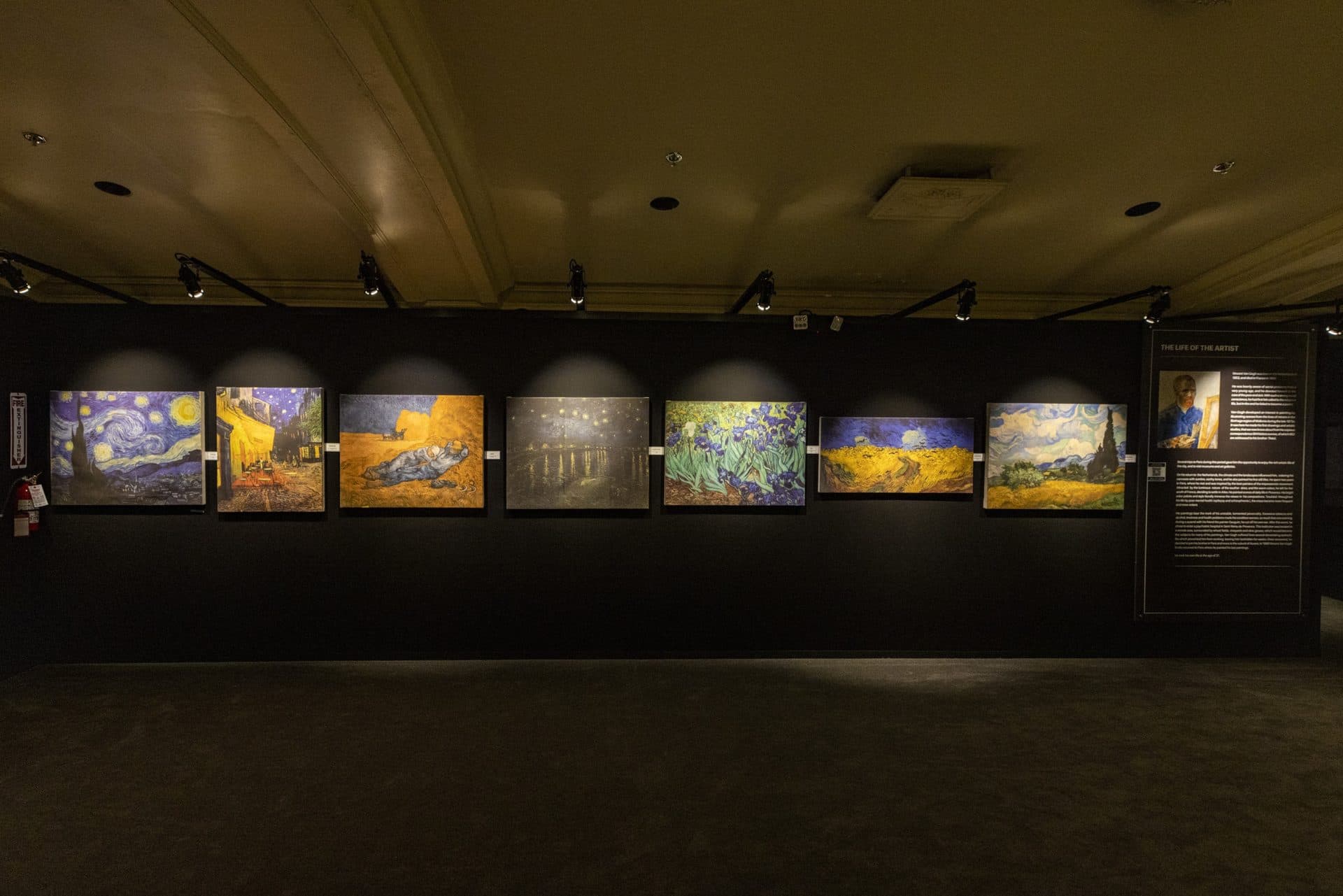 Iacampo says this is exactly why the experience was created. "I think what I'd like for the public to take away is that they come, they discover the artist and maybe then they go home and be motivated to go see an original somewhere. We're not replacing museums. I think we're complementary. I think it's a different form of art. I don't think for a minute that we're replacing museums."
It's delightful to be able to view over 200 of Van Gogh's works just a short drive or train ride away. The experience allows you to reimagine art and the way we've seen it before. It reaches beyond a canvas--it blankets the entire room with moving images and pairs it with music. It becomes an experience that brings out your inner child-one filled with curiosity and fascination.
The general admission price is $36 and for an extra $5, you can take part in a 10-minute virtual reality experience that lets you peek into a day in the life of the artist. The room is set up with multiple headsets and stools to sit on while you virtually walk through Arles, France. The moment you put the headset on, you're transported directly into Van Gogh's bedroom. You then go down the stairs of his house, and then on to the scenes that inspired his paintings. Throughout, there are many details to take in. I looked up and saw a flock of birds flying overhead. I watched laundry dry on a clothesline, the moonlight shining on the surroundings, before ending back in Van Gogh's bedroom.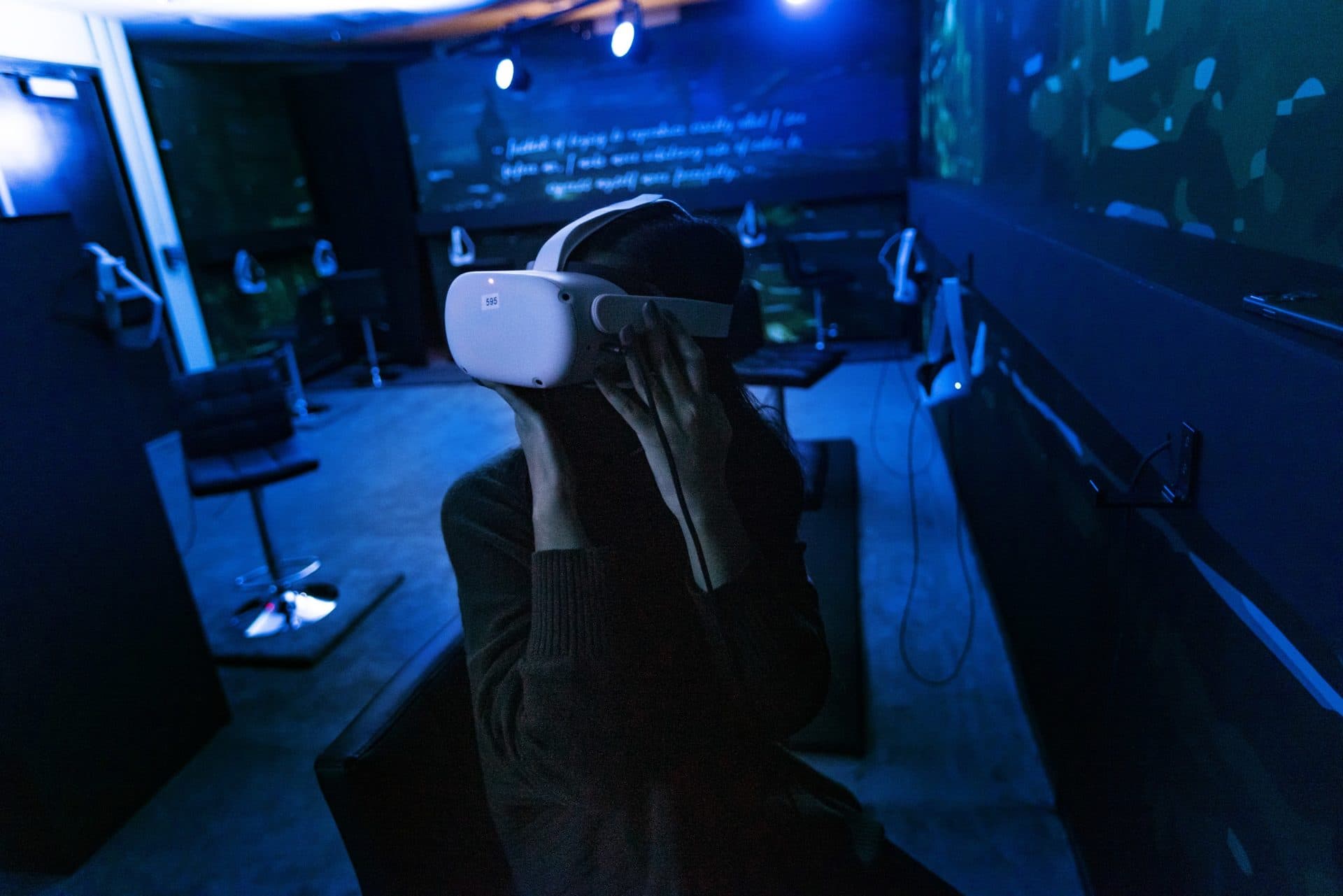 These scenes allow viewers to imagine what Van Gogh was experiencing as he created some of his famous works. After exploring each scene, a frame pops up and an animated painting comes together right before your eyes. And if you didn't know the name of the work before, you will by the end.
Through the entirety of the experience, you'll learn about Van Gogh's fascination with nature, his best known paintings, his epilepsy and schizophrenia and his relationship with his brother, Theo. The majority of the artist's work was created in the last decade of his life, with an average of a new work every 36 hours.
The experience is not in depth. More so it's an experience to gain rudimentary knowledge on the post-impressionist painter, his muses, and also, it's great for photo opportunities.
The truth is, not everyone has access to high-end art, or feels comfortable going to museums. This experience allows you to walk through at your own pace, take pictures that sometimes you aren't allowed to in museums, and the atmosphere is relaxed.
Maybe one day I'll be able to visit the Van Gogh Museum in Amsterdam. But for now, this experience will do.