EPA to review public comments on Lower Neponset Superfund designation
The U.S. Environmental Protection Agency will review more than a dozen public comments as officials determine if the Lower Neponset River should be designated a Superfund site for environmental cleanup.
Regional EPA employees are optimistic about the site's chances; nearly all the comments on the EPA website support the designation, though some mailed-in comments are not yet listed.
Meghan Cassidy, deputy director of the EPA's Region 1 Superfund and Emergency Management Division, said there don't appear to be "any particularly adverse comments."  The comments determine how quickly a site can move forward in the Superfund process, or if concerns need to be addressed. The results are expected in the next update to the National Priorities List, which identifies Superfund sites, in the spring of 2022; if approved, the full cleanup will take years.
The Lower Neponset River is a 3.7-mile stretch that runs through Dorchester, Mattapan, Hyde Park and the town of Milton. Centuries of industrial sites along the river contaminated the area with polychlorinated biphenyl chemicals, or PCBs.
These chemicals have been linked to several health hazards, including reproductive and neurological issues. In the Lower Neponset, they are found in the river's sediment; high concentrations were identified behind the Baker Dam in Milton/Lower Mills and the Tileston and Hollingsworth Dam in Hyde Park.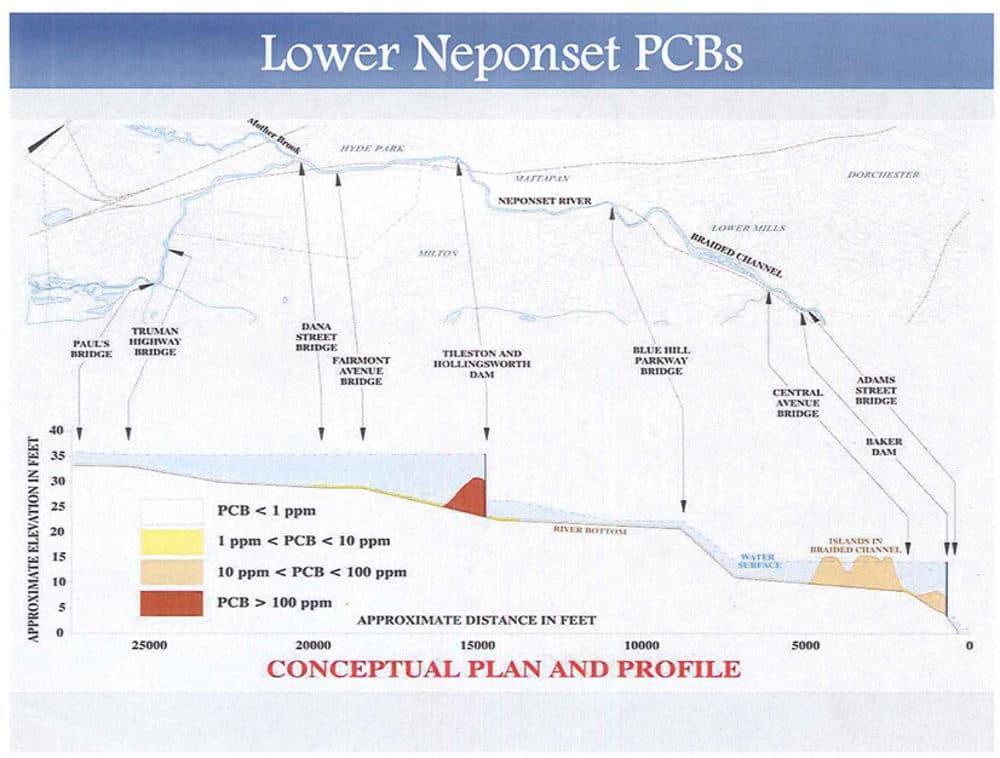 If the EPA adds the site to the National Priorities List, that will trigger a federal investigation into the site. This includes identifying the individual polluters where possible, looking more deeply into the contamination and risk in the area, and then creating a plan for the cleanup. This phase should also include extensive community involvement.
"We want to make sure that the remediation plan is something that the community can get behind," said Kerry Snyder, advocacy director for the Neponset River Watershed Association, "and that the details — like the staging areas — aren't impacting access for a long time."
The public still has regular access to the Lower Neponset. Because the contamination is trapped in the sediment, activities like boating and catch-and-release fishing are considered safe. However, people are urged to avoid drinking the water and eating any fish caught in the river.
The Superfund designation also has the backing of the Baker administration, the regional EPA and local community groups.