For rare birds and moths, conservationists seek a little more elbow room in a Fitchburg forest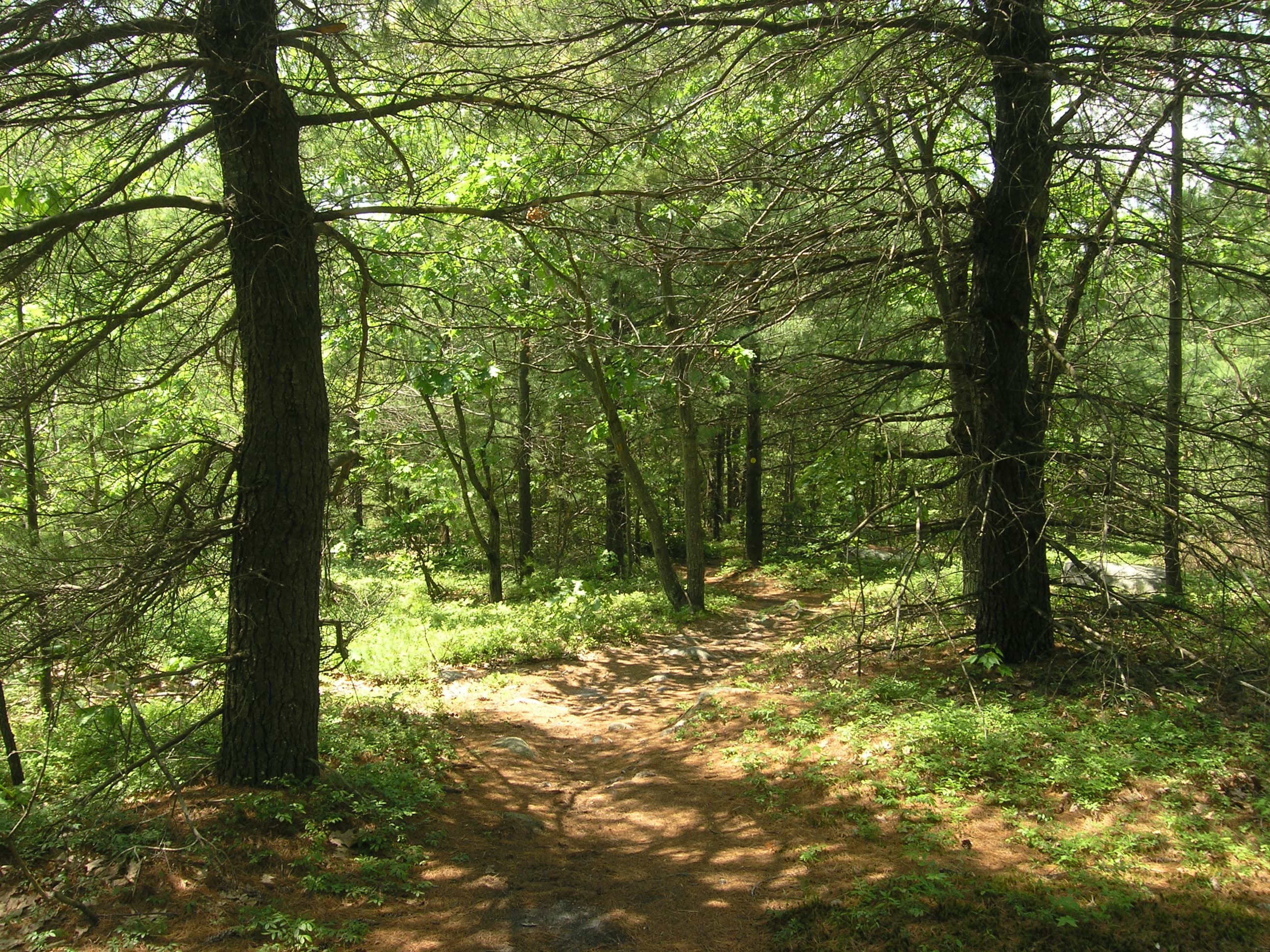 Tom Lautzenheiser says pitch pine trees look kind of like overgrown Bonsai. They're stumpy and weathered, with coarse bark and low branches spiking off at sharp angles.
"They're beautiful," he says.
Lautzenheiser is a senior conservation ecologist with Mass Audubon, and will be overseeing the restoration of a rare patch of pitch pine forest at the Flat Rock Reservation in Fitchburg. Mass Audubon is one of eight groups to receive state money to manage habitat for some of the region's less common — and perhaps less celebrated — plant and animal species.
Pitch pines — named for their sticky resin or "pitch" that Indigenous people and colonists used for boat building — are usually found in dry, sandy soils near the coast. They're less common in the central and western parts of the state. Pitch pine forests serve as habitat for birds such as prairie warblers and indigo buntings, as well as rare species of moths, like the pink sallow and the clearwing hummingbird moth, which is, yes, the size of a hummingbird.
"When I first saw this place in almost 20 years ago, I was really blown away," says Lautzenheiser. "It's a really phenomenal natural community. And it's unusual."
Pitch pines are naturally fire-resistant, but years of fire suppression has allowed more common trees like red oak and white pine to dominate the area. Mass Audubon will clear trees and underbrush from the woods to allow the pitch pines to reassert themselves. While clearing any trees, anywhere, can evoke controversy, Lautzenheiser says the work should ultimately create a more inviting space for rare and less common species, and make the area safer for controlled burns.
"We're not just running around the state whacking trees down because we like to — it's really specific areas where we feel like there's the highest conservation benefit," he says. "Once you do this type of work, it's like basically making a wildlife magnet for these particular species."