Teens' screen time doubled to 8 hours a day during the pandemic — not counting schoolwork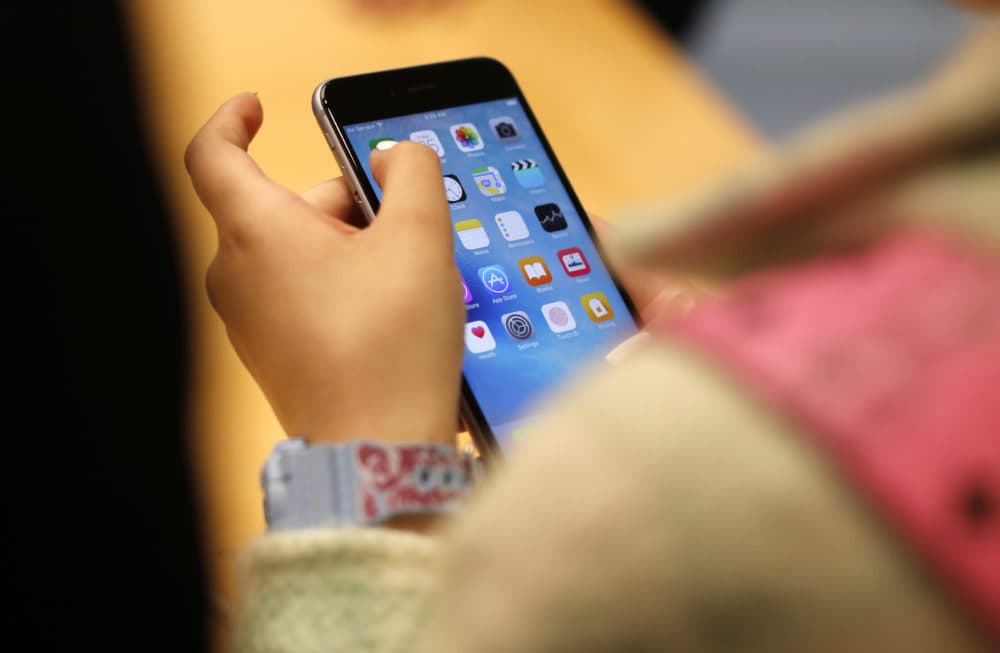 This article is more than 1 year old.
At the height of the pandemic, recreational screen time for teens in the U.S. doubled.
According to a study out this month in JAMA Pediatrics, screen time leapt from under four hours per day before the pandemic to nearly eight hours in May 2020 — and other surveys suggest it shows no signs of reducing as COVID restrictions have loosened. The estimate in JAMA Pediatrics does not include screen time spent attending remote school or completing homework.
"That eight hours is mind boggling," said Jason Nagata, a professor of pediatrics at the University of California, San Francisco and one of the authors of the study. "Kids were essentially spending a whole day in front of Zoom for school and then had an additional eight hours — like basically an entire additional workday — in front of screens."
Disparities by sex and by race emerged in the nationally representative study of more than 5,000 adolescents. Overall, boys had more screen use than girls, which was largely attributed to boys playing more video games. And, on average, Black teenagers spent closer to 10 hours in front of screens and Hispanic youth spent about nine hours.
The researchers also gathered information on mental health. "We actually found that teens who reported higher screen use felt less social support and [had] greater stress during the pandemic," said Nagata. "And they also reported poorer mental health."
But Michael Rich, who was not involved with the study and is director of the Digital Wellness Lab at Boston Children's Hospital, cautions against drawing a causal link. (Supporters of the Digital Wellness Lab include Facebook, Instagram, TikTok and Amazon Kids, among others.)
"One is quick to jump to saying screen time worsens your mental health, but you could easily see how kids who are anxious or depressed might be reaching out more to their friends, reaching out to try to build relationships [via screens]," Rich said, noting the potential benefits of activities like texting or video games. Rich added that his team's research has found that increased screen time is just as likely to make someone feel better, feel worse or no different at all.
Rich said the "incredible increase" in screen time during the pandemic is consistent with his own work. And, he said, he has found that even during summer 2021 – as things began opening up – screen use continued to rise "over and above" what had happened during the school year with remote schooling.
"None of it worried me," Rich said. "The reason why is that it's become very clear that screen time is not the measure of importance here, it's what they're doing on screen and the context in which they're doing it."
Rich has found, for a person's mental health, activities like texting and video chatting in real time seemed to be superior to viewing content that was posted or created at another time.
Nagata agrees that "screens in themselves are not inherently good or bad. They're just a tool."
Yet, he also urged families to think about what is being displaced because of eight hours of screen time. "People could be outdoors or doing activities or being physically active," Nagata said. "I think there are important discussions to have with your kids."