5 things to do this weekend, including a mural tour and chamber opera concert
Working a retail job during the holidays has always made it so that catching the tree-lighting ceremony on Boston Common wasn't an option for me. But despite missing out, I always find joy in seeing the trees lit up this time of year. If you're like me and also enjoy this festive sight, be sure to check out the Festival of Trees this weekend. If that's not really your thing, I've also chosen an art exhibit about cars, a chamber opera, a walking mural tour and a play, plenty of opportunities to enjoy the arts over Thanksgiving weekend.
Through Jan. 9
Art collectors Terry and Eva Herndon had always known that cars had a big influence on social and political systems in the U.S. and that they hold a deep symbolism of freedom and adventure. The Fitchburg Art Museum is presenting their collection that spotlights cars and the impact they've had on America in the 20th and 21st centuries. Through the exhibit, you'll find cars represented in different mediums like photographs, oil paintings and collage on paper. [Looking for more art exhibitions to check out? Arts writer Pam Reynolds has suggestions here.]
---
Through Dec. 19
The Apollinaire Theatre Company is staging "The Importance of Being Earnest" by Oscar Wilde at Chelsea Theatre Works. This century-old satire centers around Earnest, an irresistible "bad boy" living in London. But the issue is — he doesn't really exist. What unfolds is a tangle (and untangling) of lies, love, logic and language.
---
Friday, Nov. 26-Sunday, Dec. 19
The Massachusetts Horticultural Society's 13th Festival of Trees will showcase dozens of trees decorated with multicolored lights, a miniature model snow village and a modern railroad display at The Gardens at Elm Bank in Wellesley. Tickets must be purchased in advance, and it includes a cup of hot chocolates and a s'mores kit that you can use at the fire pit. A festive outing!
---
Friday, Nov. 26-Sunday, Nov. 28
This guided art walk is a chance for you to learn more about the latest 18 artworks and murals adorning the streets of East Boston and the meaning behind them. (Hint: it might have to do with rising sea levels.) Matt Pollock, director of HarborArts and Sea Walls Boston, will guide you through and offer direct insight into the planning, producing and installing of the large murals as well as talk about the importance of public art. The tour covers almost two miles and lasts two hours. The walk will wind down at the Boston Harbor Shipyard & Marina, which houses the outdoor Shipyard Gallery, where you can grab an (optional) cider from Downeast Cider and discuss the works you've just seen.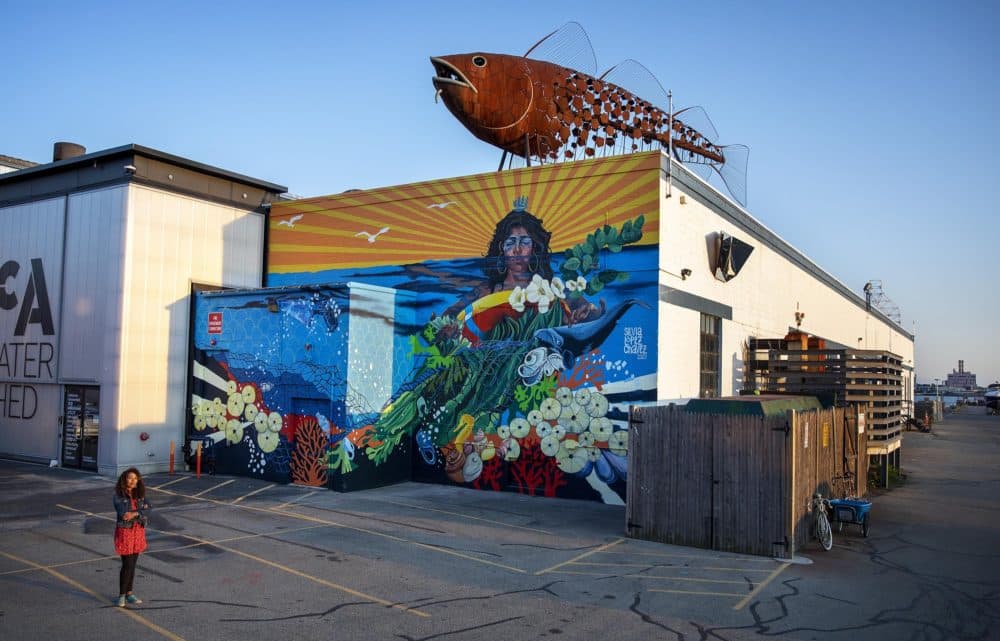 ---
Saturday, Nov. 27-Sunday, Nov. 28
This Thanksgiving weekend, the Boston Early Music Festival presents a chamber opera series at New England Conservatory's Jordan Hall. WBUR arts critic Lloyd Schwartz highlighted this performance as one of the ones he was most looking forward to this fall, writing "few programs arouse more curiosity in me than BEMF's Chamber Opera Series double bill of vocal works by Georg Philipp Telemann: the slapstick 'Pimpinone' and the florid cantata 'Ino.'" [See the rest of Lloyd's fall classical music picks here.]