From Opera To The Orchestra, Here Are The Classical Music Performances To Attend This Fall
Was it the live music I missed most, or the intermissions — with all those delightful exchanges about the performers, the music, the weather, the traffic, or the seats? At last now — after the awful dry spell, and still a little nervous even after our double doses of vaccine — we're beginning to gather together again, and both the musicians and the listeners, though socially distanced, are now definitely live.
And so the new season begins. Here are some of the concerts that seem especially worth looking forward to, and schmoozing over. Most of these concerts will also be streamed live and/or recorded for later viewing, often at a smaller fee (or no fee at all — check the websites). Some groups have not yet announced their seasons. If you plan to attend in person, don't forget to bring proof of vaccination or recent negative COVID-19 test-results.
Symphony Hall | Sept. 30-Oct. 31
Boston's premier musical enterprise is of course the Boston Symphony Orchestra. After all these months of lockdown and lockout, the doors to Symphony Hall will finally reopen for a BSO concert (Sept. 30, Oct. 2.). Music director Andris Nelsons will conduct Beethoven's "Consecration of the House Overture" (the very first piece ever played by the BSO, in 1881) and the BSO's most famous commission, Bartók's dazzling Concerto for Orchestra. In between, John Williams, Boston Pops director emeritus, will lead the Boston premiere of his Violin Concerto No. 2, with powerhouse violinist Anne-Sophie Mutter, who played the world premiere under Williams this past summer at Tanglewood.
Another BSO concert series I'm especially curious about occur the following week (Oct. 7-9, Oct. 12), featuring pieces from Nelsons' latest project of recording the music of Richard Strauss: the rarely heard brief love scene from Strauss's scandalous second opera, "Feuersnot" ("The Need for Fire"), and the overwrought "Death and Transfiguration," along with something on a whole other level of sublimity, Mozart's enchanting Concerto for Two Pianos, with Philadelphia-based sisters, Christina and Michelle Naughton, making their BSO debut after a last-minute substitution after the previously scheduled pianists Lucas and Arthur Jussen had to withdraw. There'll be more unusual Strauss the following week (Oct. 14-16), with the composer's "Symphonic Fantasy" of music from his opera "Die Frau ohne Schatten" ("The Woman Without a Shadow"), and the wonderful violinist from the country (not the state) of Georgia, Lisa Batiashvili, playing the Sibelius Violin Concerto. The program will begin with a still-rare BSO performance of music by the Harlem Renaissance composer William Grant Still, his "Threnody: In Memoriam Jan Sibelius." Later in the month (Oct. 28-31), Thomas Wilkins will lead an entire program of music by Black composers, Samuel Coleridge-Taylor, Duke Ellington, and featured performer electric-bassist Victor Wooten.
---
Leader Bank Pavilion | Oct. 1, Oct. 3
Not much grand opera in Boston this season. The Boston Lyric Opera, which has already given us one half of the operas that usually appear on a double bill, Leoncavallo's "Pagliacci," is now giving us the other opera on that familiar bill, Mascagni's Sicilian tragedy, the ironically titled "Cavalleria Rusticana" ("Rustic Chivalry"). BLO has undergone changes in management, location and cast since the production was first announced. Michelle Johnson is now singing the betrayed Santuzza, David Angus conducts, with stage director Giselle Ty (Oct. 1, Oct. 3). The open-air venue is the Leader Bank Pavilion.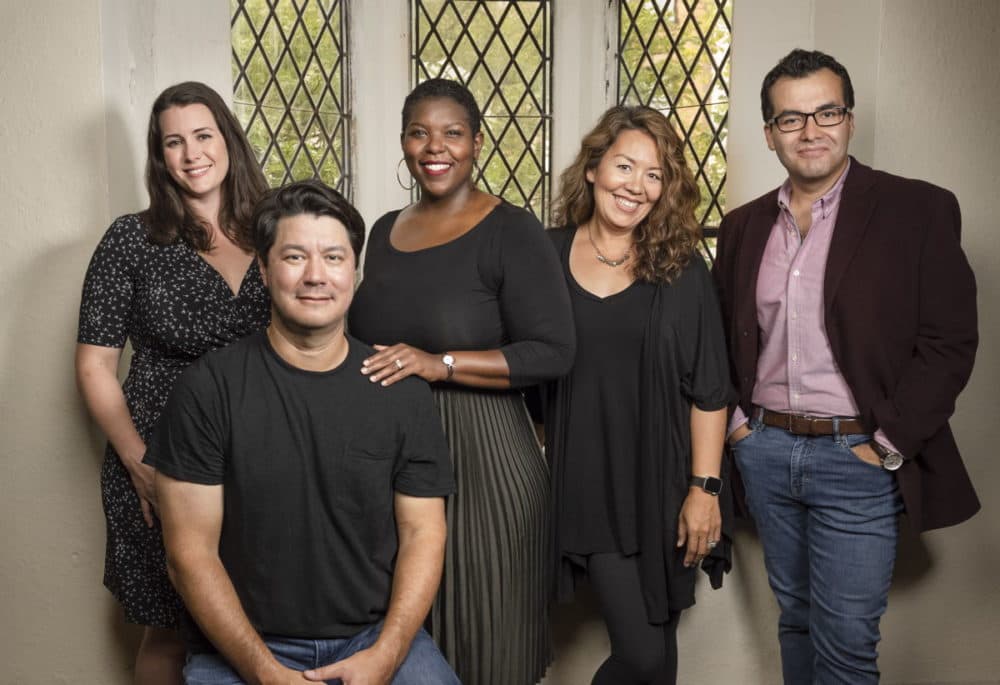 ---
Multiple Locations | Oct. 7, Nov. 12, Nov. 14
One of my favorite string quartets, Brooklyn Rider, will be giving two different concerts this fall for the Celebrity Series: an evening of string quartets composed for this group (Oct. 7,) and with refined tenor Nicholas Phan, an intriguing program called "Songs of Love and Death: The Music of Franz Schubert and Rufus Wainwright" (Nov. 12), both at the GBH Calderwood Studio. (Brooklyn Rider will be back again in March.) And the phenomenal 30-year-old Russian pianist Daniil Trifonov returns to Boston for his first solo recital at Symphony Hall, sure to be a sell-out (Nov. 14).
---
Symphony Hall | Oct. 8-Nov. 28
At 206 years old, the Handel and Haydn Society is America's oldest arts organization. And this season marks the last in music director Harry Christophers' 13-year tenure. The fall season includes performances of classical chestnuts: Vivaldi's "Four Seasons" (Oct. 8, Oct. 10) and Handel's "Messiah" (Nov. 26-28). Personally, I'm more interested in the concert pairing Beethoven's familiar "Pastoral" Symphony with the almost completely unknown Third Symphony of 19th-century French composer Louise Farrenc, led by French period-instrument specialist Laurence Equilbey (Nov. 5 and Nov. 7).
---
Symphony Hall | Oc. 15, Nov. 10, Nov. 19
Benjamin Zander, music director of the Boston Philharmonic and the Boston Philharmonic Youth Orchestra, is surely the most charismatic classical musician in Boston. This year, we'll find both orchestras at Symphony Hall. Both fall PBO concerts are prime Zander territory: Bruckner's massive Symphony No. 8 (Oct. 15). At that concert, Zander will become the latest in the long line of celebrated conductors to receive a medal from the Bruckner Society of America for his Bruckner performances and especially for "his bold decision to help resume concert life in Boston in the wake of the pandemic with a performance of Bruckner's Eighth Symphony." Zander's next program includes Mendelssohn's exhilarating "Hebrides" Overture, Prokofiev's tuneful and sentimental Second Violin Concerto with the outstanding Stefan Jackiw (will this be the performance I've been waiting all my life to hear?), and the magnificent and moving Brahms Symphony No. 4 (Nov. 10).
The Boston Philharmonic Youth Orchestra's only fall concert consists of Samuel Barber's heartbreakingly beautiful Adagio for Strings, Mozart's hearty "Haffner" Symphony, and a particular Zander specialty, Mahler's literally heavenly Symphony No. 4 (Nov. 19).
---
First Church in Cambridge | Oct. 15-16
Scott Metcalfe's vocal ensemble Blue Heron gets some very passionate accolades from its Boston admirers. This season's first concert marks a continuation of its ongoing complete cycle of the surviving works by the sublime 15th-century Franco-Flemish master Johannes Ockeghem (Oct. 15-16). The featured work is his "Missa quinti toni" for three voices, along with motets and songs by Ockeghem, Antoine Busnois, Johannes Cornago and Francisco de Peñalosa.
---
All Saints Parish | Oct. 16
The New England Philharmonic has found a more elegant way of dealing with a transition. Eric Nathan, their distinguished composer-in-residence, has worked collaboratively with the orchestra to plan the whole season. All but one program will have a different conductor finalist and each of them will begin with a new musical tribute to Richard Pittman, the beloved longstanding music director, now recently retired. The first program will be directed by Nathan himself with works of his own, Bernard Hoffer (the tribute to Pittman), Hannah Kendall, and Stravinsky's "Firebird" (Oct. 16).
---
Jordan Hall at NEC | Oct. 16, Nov. 27-28
There's unlikely to be any music more beautiful all season than Monteverdi's late ensembles about love, in a program the Boston Early Music Festival (BEMF) is calling "Here I am, ready for kisses!" (Oct. 16). And few programs arouse more curiosity in me than BEMF's Chamber Opera Series double bill of vocal works by Georg Philipp Telemann: the slapstick "Pimpinone" and the florid cantata "Ino" (Nov. 27-28).
---
Jordan Hall at NEC | Oct. 17
BCMS, which also has continually shifting performers, has an appealingly varied program coming up that includes a Haydn string trio (if you don't know these little masterpieces, you should), the world premiere of a Lowell Liebermann Sonata for Clarinet and Piano (co-commissioned by BCMS) and a Saint-Saëns piano quartet (Oct. 17). Among the performers are the great violist Marcus Thompson (the group's music director), clarinetist Romie de Guise-Langlois and pianist Max Levinson.
---
First Church in Cambridge | Oct. 22, Dec. 12
This beloved choral ensemble was founded with a mission to perform Bach cantatas. Under the direction of David Hoose for the past 39 years, they not only did Bach, but also commissioned Pulitzer Prize-winning work and often brought connections between older and modern choral works. The Cantata Singers' unforgettable performance of Schoenberg's "Friede auf Erden" ("Peace on Earth") at the beginning of the Gulf War was one of the most moving musical experiences I've ever had.
Hoose was scheduled to retire in 2020, but last year there were no concerts, and the board, in its infinite wisdom, refused the request of the chorus members to honor Hoose by rescheduling that lost season this year. So this year, each Cantata Singers concert will be conducted by one of the finalists for Hoose's replacement (Hoose himself will continue as director of Collage New Music, which has not yet announced its upcoming season). Alejandro Hernandez-Valdez will conduct Bach in relation to several contemporary pieces (Oct. 22). Anthony Trecek-King will lead a seasonal concert combining Bach and Schütz with 20th and 21st-century works, featuring Margaret Bonds's setting of Langston Hughes, "The Ballad of the Brown King" (Dec. 12). Both concerts will take place at First Church in Cambridge.
---
GBH Calderwood Studio | Oct. 23-24
"North America's first permanent Baroque orchestra," founded in 1973 by Martin Pearlman, who is still at its helm, begins its 2021-22 season with a combination of two popular masterpieces, Handel's "Water Music" and "Music for the Royal Fireworks," on an hour-long program with a less familiar work by a less familiar composer, Jean-Féry Rebel's "Les Élémens" (two performances each on Oct. 23 and Oct. 24).
---
Symphony Hall | Oct. 25
The Terezín Music Foundation honors and celebrates the artists whose lives were lost at the Terezín concentration camp. This year's gala, "Music and Drama from Terezín" (Oct. 25) includes a dinner at Symphony Hall honoring CDC director Rochelle Walensky and survivor Simon Gronowski, a special video performance with Yo-Yo Ma, prize-winning violinist Nathan Meltzer (a student of Itzhak Perlman) playing the legendary Totenberg-Ames Stradivarius awarded to his custody, narrator Annette Miller, members of the BSO led by Steven Lipsitt, and Coro Allegro. The price of a ticket ($150 and up) includes a pre-concert reception and is a contribution to the foundation. (Virtual attendance tickets are also available.)
---
Jordan Hall at NEC | Nov. 5
The "Criers" are a self-conducted string orchestra of phenomenal virtuosity and range. They return to live performances with a full season of concerts. The perfect introduction to A Far Cry might be the concert called "Emergence" (Nov. 5) at Jordan Hall, which they describe as a "journey from separation to togetherness." The program includes Lei Liang's "Verge" (for 18 strings), Benjamin Britten's First String Quartet (arranged by the Criers for string orchestra), and Leoš Janacek's Suite for String Orchestra.
---
Pickman Hall at Longy School of Music | Nov. 6
Under the direction of Anne Azéma, the Camerata has been continuing its great tradition of presenting not just Early Music from Europe, but from more exotic locales like 19th-century America, along with Celtic and African American folk traditions. "We'll Be There!"(Nov. 6) continues this exploration of the American spiritual, with folk hymns and powerful Civil War-era African-derived call-and-shout group songs.
---
Emmanuel Church | Nov. 7
For over 50 years, the chorus and orchestra of Emmanuel Music have performed a Bach cantata or comparable choral work as part of the weekly service at Emmanuel Church, Sundays at approximately 10 a.m. The weekly cantatas began again on Sept. 26, but I'm particularly interested in the new Requiem by composer Elena Ruehr commissioned by Emmanuel Music last year (Nov. 7).
---
Museum of Science | Nov. 17
For contemporary music addicts, Guerilla Opera is presenting a double bill of world premieres at Boston's Museum of Science (a first?). "Fractured" (Nov. 17) consists of two new works exploring themes of fractured experiences: "Distorted Attitudes III/ Scattered: The mimesis of a schizophrenic mind" (music and text by Anahita Abbasi), with the indomitable baritone Brian Church and percussionist Mike Williams, and "SALT: A woman at the edge" (electronic music by Bahar Royaee and text by stage director Deniz Khateri), starring Guerilla artistic director Aliana de la Guardia.
---
Multiple Locations | Nov. 19-21
Sarasa is one of the most delightful chamber groups in the area. Hundreds of superb musicians have participated in Sarasa's programs over the years, yet there are only a handful performing at each concert. Sarasa's only remaining fall concert is called "Kaleidoscope," a mixture of C.P.E. Bach, Henry Purcell, and a Rimsky-Korsakov sextet. Concerts take place at the Harvard-Epworth Methodist Church in Cambridge (Nov. 19), the Brattleboro Music Center in Brattleboro, Vermont (Nov. 20), and at the endearingly octagonal Follen Community Church in Lexington (Nov. 21).
Correction: An earlier version of this piece misidentified the name of the composer of the sextet Sarasa Ensemble will be performing. We regret the error.