How inflation is impacting food nonprofits and restaurants in Massachusetts
This article is more than 1 year old.
For Phil Frattaroli, it's all about the longview.
His family runs the Filmark Hospitality Group, which owns restaurants in the North End and East Boston. Since the start of the pandemic, but especially now, they've seen prices of food, spirits, and supplies increase.
"It's really like we try to look at it in six-month windows, particularly where we have ... those hard costs related to menu production," said Frattaroli.
Prices have increased so much some items are limited or completely removed from their menus.
"A lot of that is just some stuff that we have to absorb," Frattaroli said. "And sometimes those things go back to normal, and sometimes it's just like a spike based on what's going on in the world."
And Frattaroli isn't alone.
According to the Bureau of Labor Statistics, inflation rose 5.3% in Greater Boston over the last year. Most of the increase is on goods like food and gas, with energy prices increasing by over 30%.
All of this means more pressure on an economy already strained by worker shortages and supply chain woes.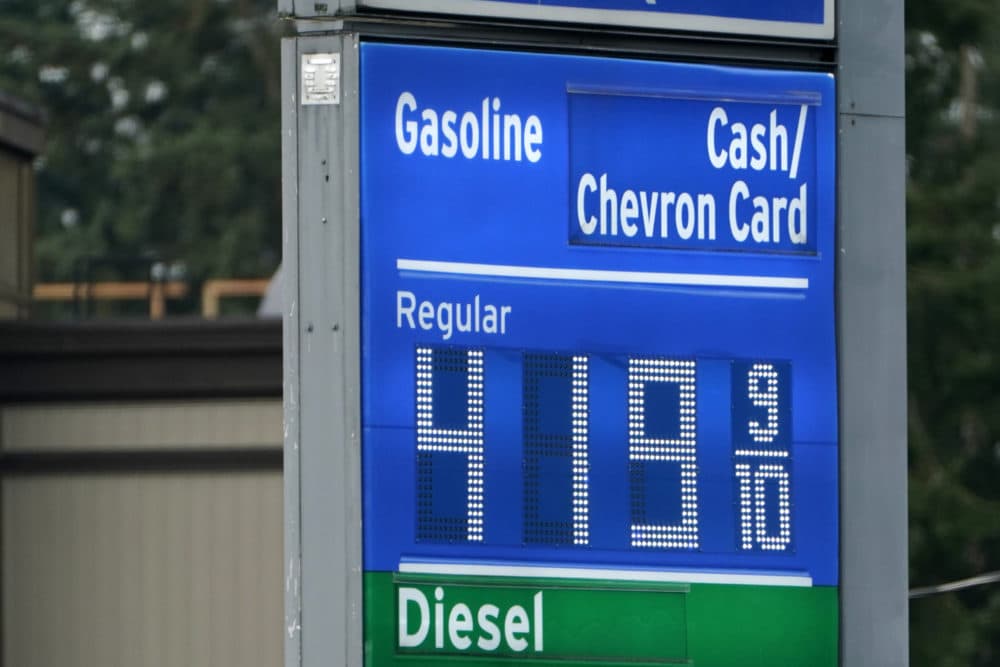 "Increases in gas and fuel prices affect not only consumers who drive their cars, but also businesses who rely on transportation and pay transportation costs that include fuel and gasoline," said Alan Clayton-Matthews, an economics professor at Northeastern University.
Inflation measures the prices of goods over time. A good economy functions when inflation is steady. Too low means the demand for goods and services is lower than it should be, which slows economic growth. Too high means the demand for goods and services is so great that wages can't keep up.
Right now, the state — and the country as whole — are leaning towards the high end of the spectrum.
"The big question is whether that inflation will get embedded into the economy — with businesses raising their prices to meet their costs, [and] workers demanding higher wages to meet their increased cost of buying goods and services," said Clayton-Matthews. "And that can ... lead to a spiral of rounds of increases in prices and increases in wages, and no one wins in that."
This delicate balancing act is impacting all sectors of the economy, but those in the food industry are being hit particularly hard.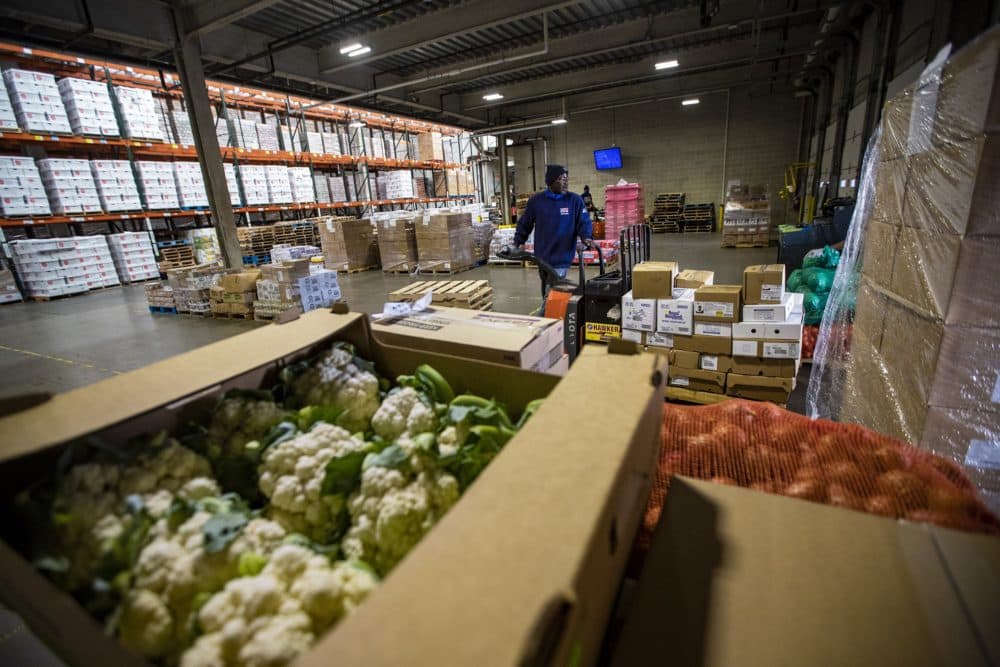 The Greater Boston Food Bank is seeing a 10 to 20% increase in the price of food such as vegetables, meat and canned goods. This increase in price is occurring while serving double the number of clients they did last year.
The organization is expecting these high prices to continue into next year, according to Catherine Lynn, senior director of communications and public affairs.
"So on top of what we've experienced for the last two years in incredible challenges [and] increased need and demand for food assistance, this is just sort of layering on top of the ongoing need," Lynn said. "And it just feels like one more thing we're having to navigate during this really challenging time."
The price of food has skyrocketed, thanks to supply chain demands and worker shortages. Grocery prices nationwide have jumped by more than 6% from November 2020 to last month, per the Bureau of Labor Statistics.
"Inevitably, economies get off track. ... In wartime times, there's often problems with inflation, supply shortages and so on. So there are times that economies can't avoid high inflation."

Alan Clayton-Matthews, professor
Ray Santos, community relations and development director for the senior and disabled care organization Ethos, says he's seeing the impacts of inflation through their Meals on Wheels program in Boston.
"So where our seniors were asking for maybe five days a week of meals, maybe they're asking for two meals per day, 10 meals per week," said Santos. "What we're hearing is that it's hard to get to the grocery store, it's more expensive."
Santos says suppliers are charging more for the food they serve their seniors. For example, he says the price of nutritional drinks, like Ensure, have gone up as much as 10% this year. Couple that with increased fuel prices and driver and worker shortages, and it's costing more to provide the same services.
"We tend to absorb that cost ourselves," said Santos. "We have to rely on the support that we have from our our state and federal partners, but also from the community itself that helps us fill the gaps."
Grocery stores are feeling the pinch too.
"It's from the shelf all the way back to the farm," said Brian Houghton, vice president of the Massachusetts Food Association, a nonprofit trade association for the supermarket and grocery industry in Massachusetts.
Houghton said grocery stores, regardless of their size, are operating with little wiggle room when it comes to profits, making pennies on each item they sell and relying on volume to get into the black. Supply chain delays, worker shortages, and increased fuel prices are all impacting grocery store prices and supply right now.
"There's a shortage in all of that infrastructure for people to work and get stuff to the stores," said Houghton. "So it's a challenge for a lot of the grocery stores."
It's all a perfect storm, says Clayton-Matthews, the Northeastern economics professor, but one we've faced before and could face it again.
"Inevitably, economies get off track," he said. "We did in the '70s, in times of crisis. In wartime times, there's often problems with inflation, supply shortages and so on. So there are times that economies can't avoid high inflation."