Highly vaccinated Hopkinton sees spike in cases ahead of holidays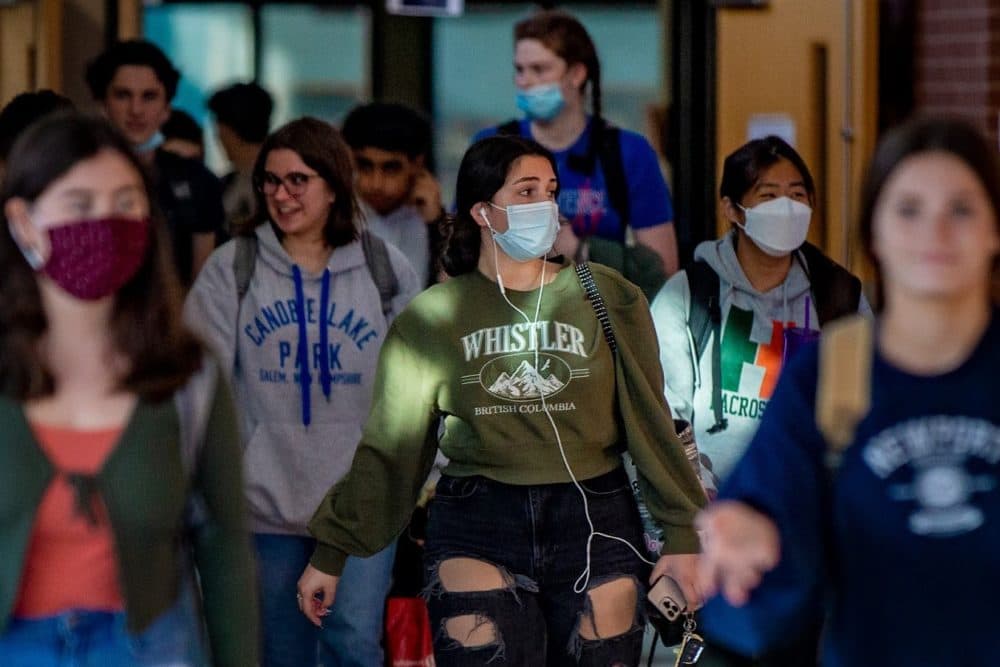 Even towns like Hopkinton, where the vast majority of residents are vaccinated, can't seem to completely elude the coronavirus.
At least 96 Hopkinton residents tested positive for COVID-19 last week, more than triple the weekly total a month ago.
"It's just exploded," said Shaun McAuliffe, the Hopkinton health director.
The experience in Hopkinton, an affluent Boston suburb, is being repeated throughout New England, where several states have some of the highest COVID-19 rates in the country. That's despite the fact that vaccination rates are higher than average in the Northeast.
Fortunately, doctors say the vast majority of cases in vaccinated residents tend to be mild. Most Hopkinton residents who tested positive thought they had a mild cold or allergies, McAuliffe said. He credits that to the town's vaccination rate, one of the highest in the state. For most age groups, more than 90% of residents have gotten the shots.
But even minor symptoms can occasionally take a turn for the worse. McAuliffe recalled a case where a local family's grandchild visited over Thanksgiving without any symptoms. "Today, they're in the ICU."
And McAuliffe worries the rising cases could eventually lead to more deaths in the town.
"I also happen to be the burial agent," McAuliffe said. "And I'm really not looking forward to the next couple of weeks."
Much of the spread in Hopkinton is linked to youth sports. Players catch it from each other at games. And when then go home afterward, they spread it to their families.
McAuliffe also heard about an outbreak at school after three families sent their kids to classes, even though they were supposed to be quarantined for either an exposure or positive COVID test.
The local school district has continued to hold classes in person this week, but shut down practices and games for the girls' basketball program. And on Thursday, the Hopkinton School Committee narrowly voted to suspend a Dec. 2 decision to let vaccinated students and staff go mask-less until at least the end of winter break.
So far, most of the recent cases have been traced to the delta variant. Hopkinton health officials have yet to detect the even faster spreading omicron variant that has become dominant elsewhere.
But many health officials across the country are worried cases could rise further as people gather for the holidays and omicron continues to spread. McAuliffe is worried, too.
"I don't think we're going to be in a good spot coming out of the New Year's holiday," he said.