Communities around Boston mull vaccine mandates of their own
Play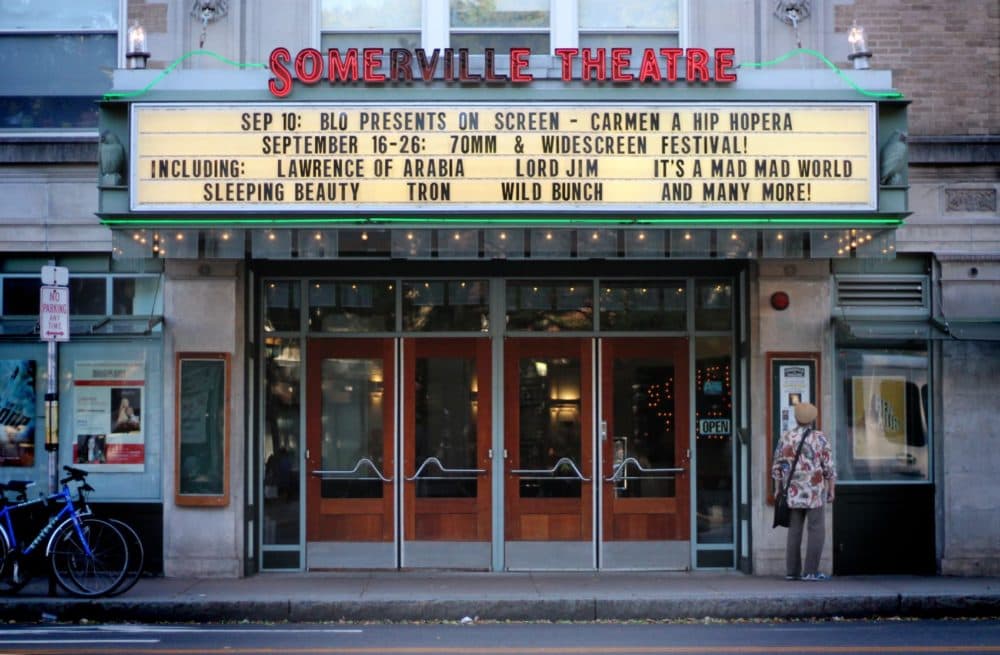 Several communities around Boston appear close to joining the capital city in requiring COVID-19 vaccines to enter many indoor spaces, with officials saying it is important to have consistent rules throughout the region.
The potential changes come as the highly contagious omicron variant is quickly emerging as the dominant strain of coronavirus in Massachusetts.
Brookline and Somerville are among the cities and towns holding meetings Tuesday night to consider mandating proof of vaccination to eat in a restaurant, hit the gym or visit an indoor theater or sports arena.
"I am done with COVID, personally," Somerville Mayor Joe Curtatone said at a news conference Tuesday morning. "We all are. But it is not done with us. We can either control the virus or it will control us."
Other communities mulling new vaccine requirements include Cambridge, Arlington, Medford and Salem. Details may vary, but Boston offered a model this week when Mayor Michelle Wu said people 12 and older must show proof of at least one shot to enter restaurants, fitness centers and entertainment venues, starting Jan. 15, and evidence of two shots by Feb. 15. Children 5 to 11 have until March 1 to get one dose and until May 1 to get their second shot.
Massachusetts Restaurant Association President Bob Luz said he understands officials' health concerns, but he worries about the health of small businesses, which may be forced to turn away some customers.
"We believe businesses should be able to make their own decision," he said, "and some have already. Many kept masking in place — they never took it away. Some have imposed their own vaccination mandate, as well."
Other restaurateurs say they are glad to have a difficult decision taken out of their hands — and to know their peers will play by the same rules.
Katrina Jazayeri, co-owner of Juliet in Somerville and Peregrine in Boston, said she is optimistic vaccine mandates could actually be good for business. Some diners tell her they would feel better knowing everyone in the restaurant is vaccinated, she explained.
"They would be more willing to come out if they knew there was some sort of check," Jazayeri said. "But because currently you don't know the vaccination status of the people dining next to you, that's still a bigger risk than some folks want to take."
For people who bristle at mandates, there are still many cities and towns without them — at least, for now.
"We do have a citywide mask mandate for all indoor businesses but, at this time, we will not be implementing a vaccine passport similar to what Boston's doing," said Amy Peterson, a spokeswoman for the city of Worcester.
Still, the pandemic can prompt swift policy changes. At Thanksgiving, few people had heard of omicron. Now, it accounts for roughly three-quarters of new cases in the U.S. in the days before Christmas.