Ski areas expect a busy winter because of the pandemic and Olympics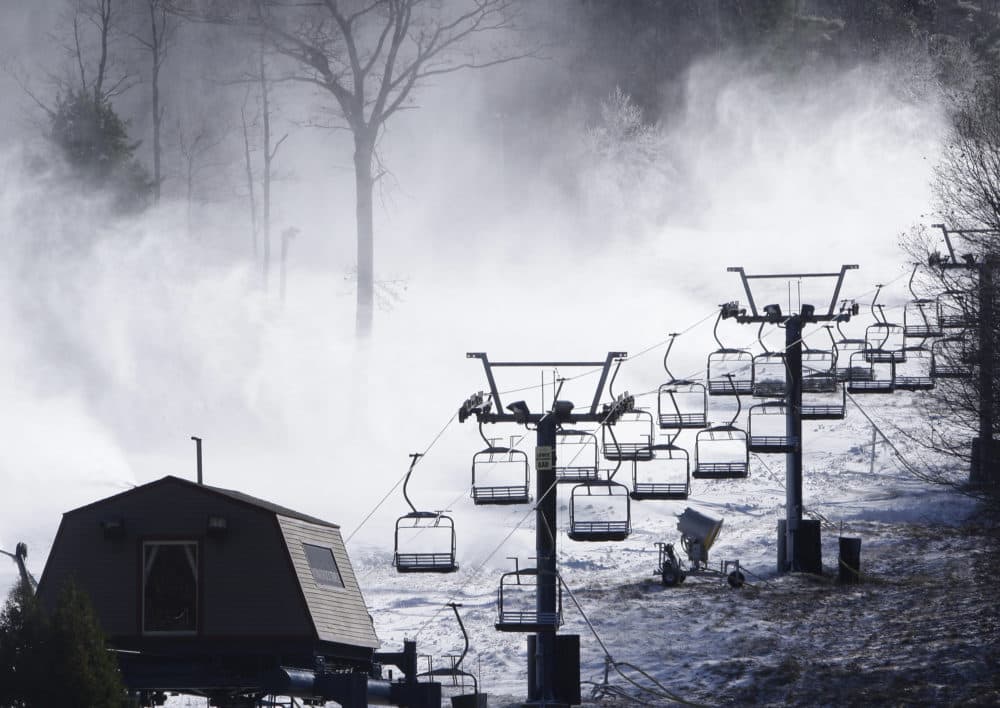 Parents planning to take their kids skiing and snowboarding over school break this winter can expect to find crowded slopes, as the pandemic continues to dampen indoor activities and the Olympic Games in February boosts interest in alpine sports.
"The amount of people that came out for seasonal rentals, pre-season, was huge," said General Manager Eric Van Oostveen. "Like, numbers we've never seen before."
Some skis are still available for daily rentals, along with single-day lift tickets.
The early bookings at Otis Ridge follow a record-breaking season for tickets and revenue, Van Oostveen said. Resorts across the country went gangbusters, too, according to the National Ski Area Association. Business in the Rockies, for example, was among the best ever.
Novice youngsters — and grownups who hadn't carved their way down a mountain in years — took up skiing and snowboarding just to get out of the house at time when there was little else to do.
Some got hooked. And though there are more options this winter, many families may remain more comfortable outdoors.
Plus, Olympic stars like Shaun White and Mikaela Shiffrin will soon be going for gold at the Winter Games in Beijing, potentially inspiring TV viewers to get out in the snow.
"The Olympic year can definitely create a spike of enthusiasm," said Al Fletcher, president of Nashoba Valley Ski Area in Westford. "It certainly can translate people into beginners, which is what we're known for."
Fletcher and Van Oostveen agree New England ski areas will likely enjoy good business again this season, as long as Mother Nature drops enough powder to keep snow-making costs down.