'The Lost Daughter' captures the complicated feelings that come with motherhood
Mothers aren't supposed to have lives of their own. The cult of sacrifice in this country dictates that everything should be for the sake of the children. As it does with most things, the internet seems to be making this worse. Between mommy blogs and show-offy social media posts that bear little resemblance to actual reality, as a mother you're supposed to be in a perpetual state of hashtag-blessed and it's practically an act of heresy to admit that having a kid can be a giant pain in the ass sometimes. Maggie Gyllenhaal's extremely accomplished directorial debut, "The Lost Daughter," wades fearlessly into these forbidden waters. The film follows Leda, a frumpy 47-year-old professor played by Olivia Colman, as she attempts to take a vacation by herself, but can't seem to get away from sinister projections of societal disapproval and her own nagging sense of maternal inadequacy. The screenplay is adapted from a 2006 novel by the pseudonymous Italian writer Elena Ferrante, and there's a lot going on between the lines here.
Gyllenhaal shoots it like a thriller, working with the great cinematographer Hélène Louvart to make this Greek island resort as unsettling as possible. The camera is always either at a slightly obstructed distance or a little too close for comfort. Pauses in conversation linger longer than they should. Leda's pretty bad at reading social cues to begin with, but some of the behavior she encounters on this beach is admittedly inscrutable. Ed Harris gives a wonderfully insinuating performance as a resort employee who might be coming on to Leda, or he could just be a weirdo. Either way, it's a pleasure to watch Harris' bright blue eyes really bore into somebody again. Then there's the matter of that other family.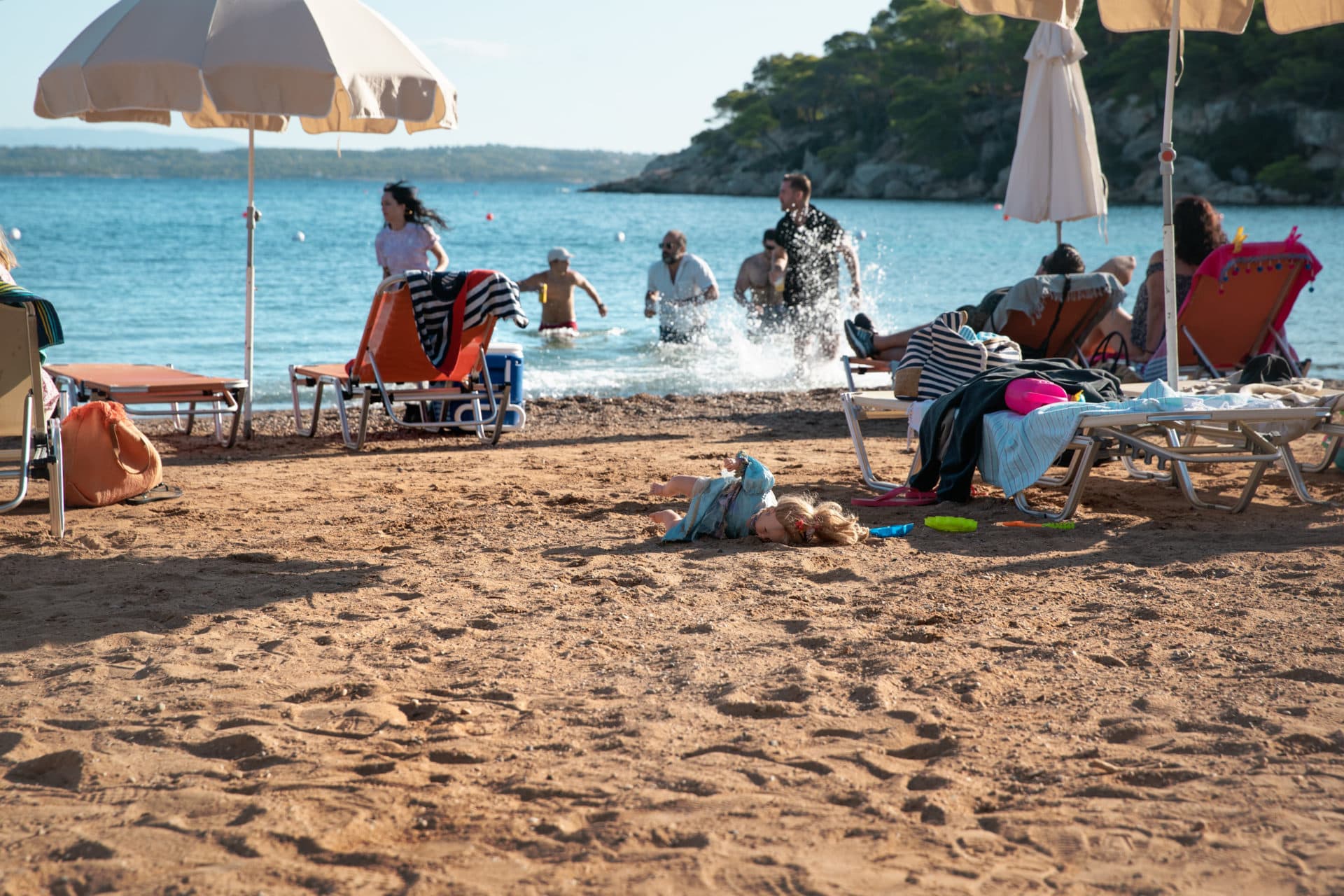 There are a lot of them. Corralled by a massively pregnant matriarch (the terrifying Dagmara Dominczyk), it's one of those noisy, obtrusive families that tends to take up all the oxygen in a room. Or on a beach. Leda first earns their ire when she refuses to move her chair so the whole brood might sit comfortably together. It wouldn't be a big deal, but Leda won't budge. She's put off by the family's presumptuousness and can't seem to help herself from lashing out in the most passive-aggressive fashion possible. It doesn't make a lot of sense, but as Ferrante notes in the novel, "The hardest things to talk about are the ones we ourselves can't understand."
After this initial unpleasantness, Leda strikes up a friendship with an overwhelmed young mother in the group, played with a haunted air of tragedy by Dakota Johnson. She's distracted for reasons that will later become clear, and one afternoon loses track of her kid on the beach. Leda winds up finding the toddler, but in another inexplicable act of petty rebellion, she steals the little brat's beloved baby doll and stashes it in her room. Why would a grown woman do such a cruel and foolish thing? Gyllenhaal soon starts parceling out flashbacks to the character's early days as a collegiate overachiever who has to put her career on hold after she accidentally gets pregnant. (The younger Leda is played by Jessie Buckley, who was such a revelation in last year's "I'm Thinking of Ending Things." She doesn't look much at all like Colman but the performances overlap quite convincingly.)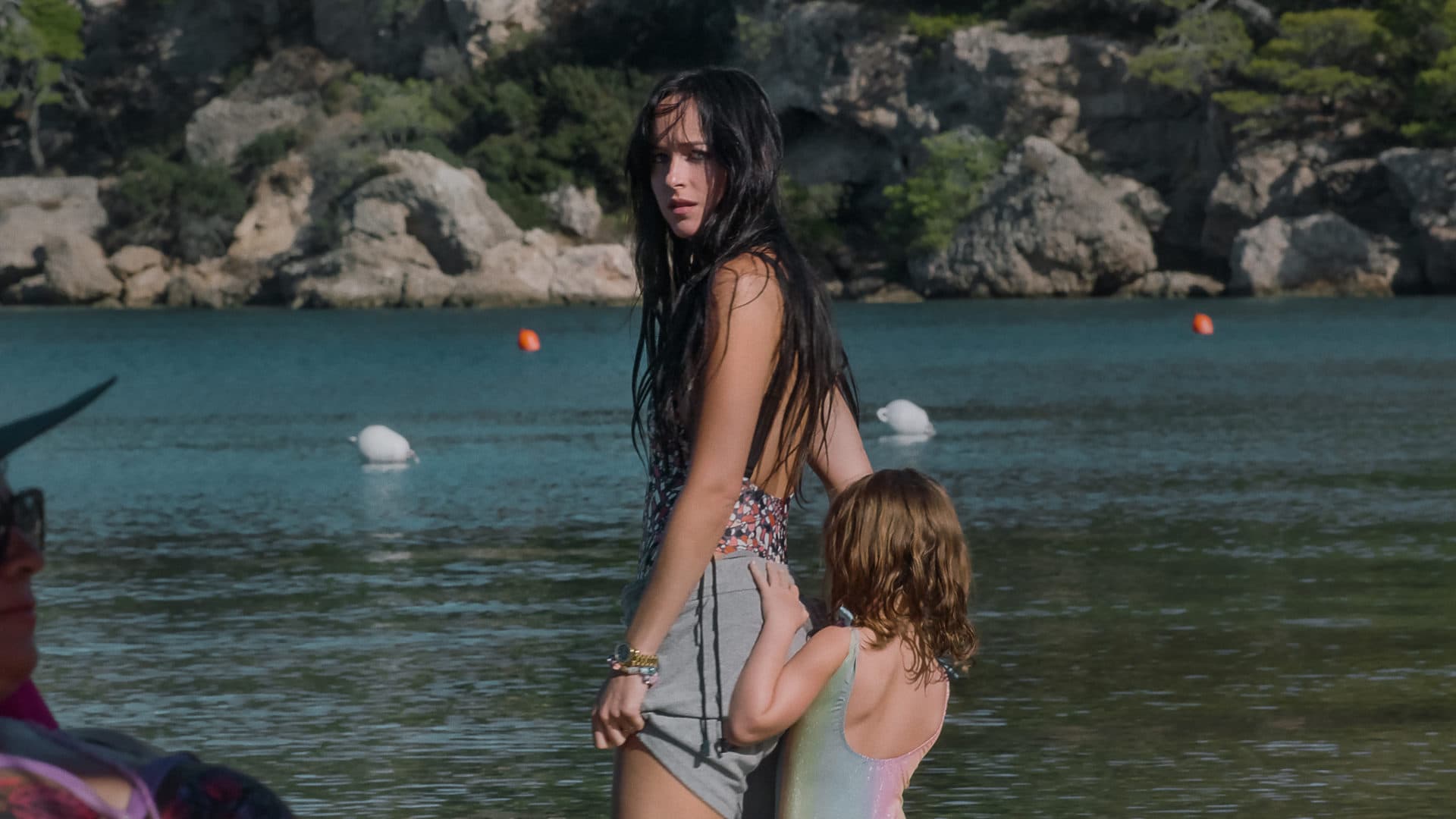 "The Lost Daughter" is such a fascinating film because it doesn't try to explain away its central character or justify her petty resentments. It instead makes visceral the fears and shame of mothers who feel themselves unfit, and the guilt that comes with wanting a little piece of your life that's all your own. For a childless person, the scenes of young Leda being overwhelmed by two daughters and postpartum depression can sometimes feel like a horror movie. (Not since Lynne Ramsay's "We Need to Talk About Kevin" have the more grueling, sleep-deprived aspects of child care been rendered so harrowingly.) As the film wears on, we become more and more aware that the professor might not be the most reliable narrator of her own story.
Gyllenhaal is almost too good at conjuring such a thick atmosphere of intrigue, as it portends a plotty payoff that the film isn't particularly interested in delivering. There are warnings and whispers about organized crime, but the mysteries of "The Lost Daughter" are entirely psychological, asking us to question not just Leda's assumptions but also our own. (Depending on how you want to look at it, this could be the best Mother's Day movie ever or the worst.) Amusingly enough, a few years ago, a friend of mine was on the same flight as Maggie Gyllenhaal, her husband Peter Sarsgaard and their two children, and when the plane was delayed one of the kids understandably started acting out. I remember him telling me she seemed like a really great mom.
---
"The Lost Daughter" starts streaming on Netflix Friday, Dec. 31.