5 things to do this weekend, including Broadway in Boston's 'Jesus Christ Superstar' and two exhibits at the MFA
This article is more than 1 year old.
Welcome to January! Now that the daze of the holidays are over, and we've entered quieter times, it's definitely a little harder to find novel (and safe) ways to entertain, enrich and comfort our souls. Take this dark, cold time of year — add the specter of omicron to our plan-making — and, well, it's tricky, isn't it? So I put together a mix of things to do this weekend that could be enjoyed outside, inside our homes or at venues with proper safety protocols in place. Have fun!
Through Sunday, Jan. 9
Elaborate displays featuring tens of thousands of luminous bulbs can be seen at Trustees properties for the last time this weekend. As of this posting, tickets are still available for the Cabot Estate in Canton and the Stevens-Coolidge House & Garden in North Andover. Alas, Naumkeag in Stockbridge is sold out.
---
Sunday, Jan. 9
If you're vaccinated, or present proof of a negative PCR COVID-19 test, you could spend a few hours with some images of green life growing at The Brattle Theatre in Cambridge. This weekend, "The Secret Life of Plants" — an acclaimed 1979 documentary — will fill the screen with time-lapse photography and explorations of the deep relationship between flora and humans. Oh, and Stevie Wonder did the soundtrack!
---
Through Jan. 16
With "enhanced safety measures" in place, Broadway In Boston is presenting the iconic 1970 rock opera "Jesus Christ Superstar" at the Emerson Colonial Theatre in Boston. It's been 50 years since the revolutionary production first hit the stage and went on to become Billboard Magazine's Album of the Year in 1971. This production, under the direction of Timothy Sheader, won the 2017 Olivier Award for Best Musical Revival.

---
Explore the MFA
The Museum of Fine Arts, Boston is open Thursday-Monday from 10 a.m. to 5 p.m. Exhibitions not long for the galleries there include "Paper Stories, Layered Dreams: The Art of Ekua Holmes" (through Jan. 24) and "Black Histories, Black Futures" (through Jan. 17). FYI: Effective Jan. 15, visitors age 12 and older are required to show proof of vaccination to enter the building.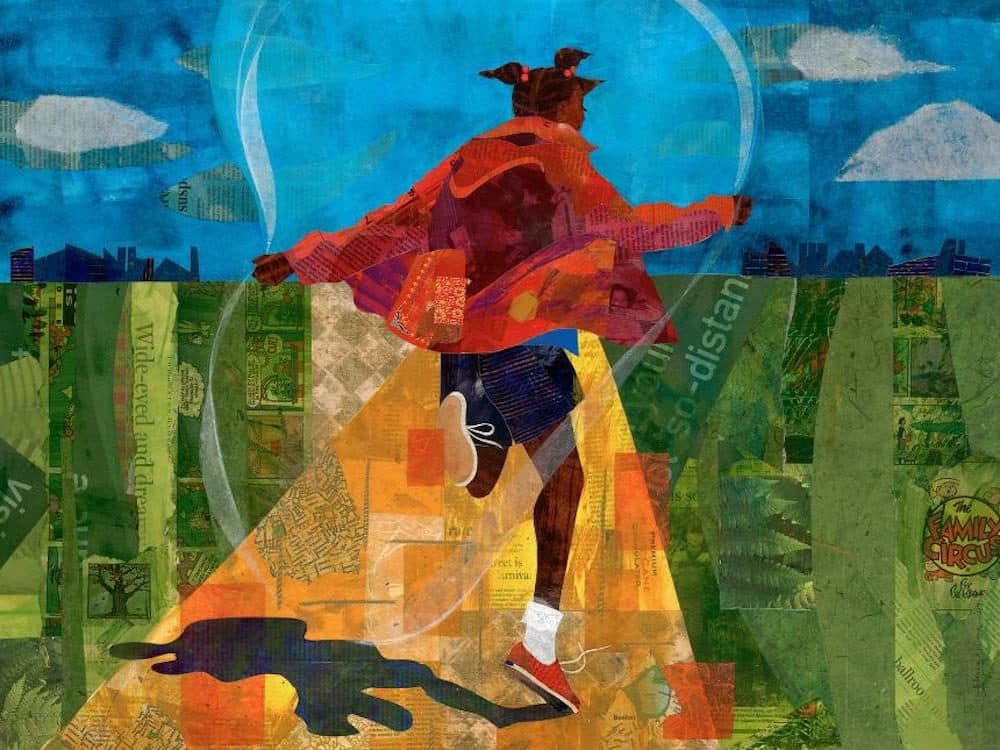 ---
OK, this is my guilty, at-home, smile-making pleasure. The irreverent, hip-hop and history-drenched Apple TV+ series "Dickinson" stars Hailee Steinfeld and never fails to boost my spirits. It's a deliciously clever, comedic and contemporary re-imagining of the famous Massachusetts poet who's long been pegged as an awkward introvert. Here, Emily is something of a cool girl struggling to create authentic art in a Victorian man's world. Some of my favorite moments send up other historic celebrity characters including Louisa May Alcott (who's quite a hustler), Henry David Thoreau (who, at his famed Walden Pond cabin, is more of a mamma's boy) and legendary abolitionist Sojourner Truth (who's a total bada** played by comedian and writer Ziwe Fumudoh). The final episode of the series dropped Dec. 24, so if you haven't watched yet, you have three delightful seasons to catch up on.