Lawmakers want Baker to move faster on new code for green buildings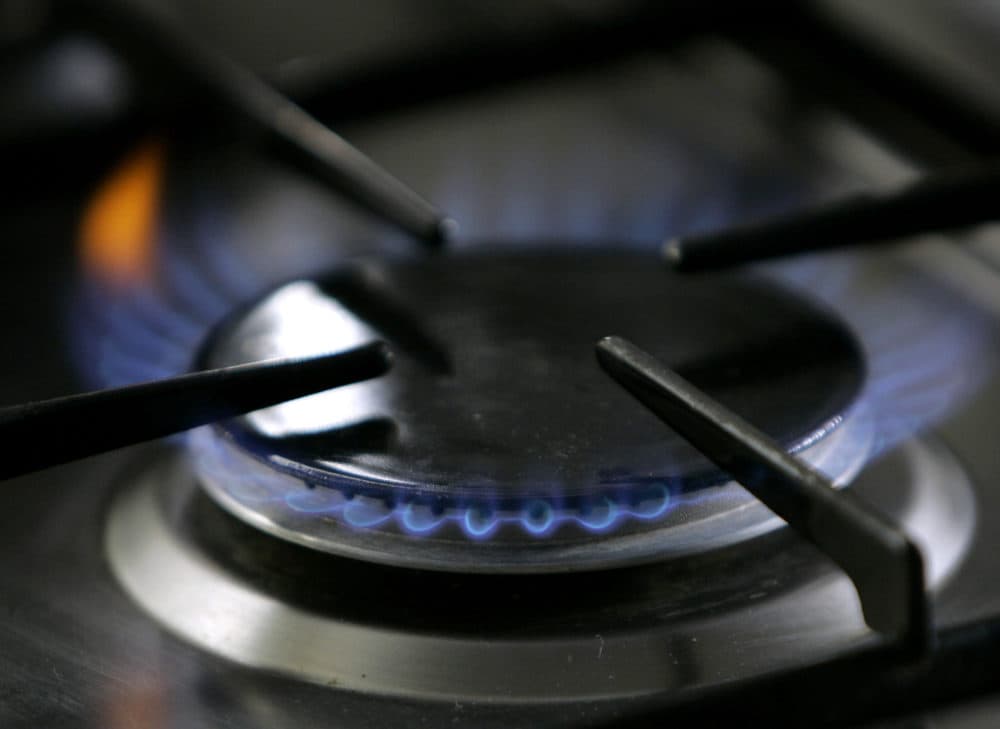 This article is more than 1 year old.
Frustrated with what they see as foot-dragging from the Baker administration, lawmakers heard testimony Wednesday on bills that would give cities and towns the power to ban natural gas, heating oil or propane infrastructure in new buildings.
State law currently prohibits local governments from banning gas and oil hookups in new construction projects. But the state's ambitious climate law passed last spring is supposed to change that, allowing communities to "opt in" to a stricter building code.
The law requires the Baker administration produce a draft of this "stretch" energy code by the end of 2022, but legislators said they were expecting one sooner.
"[The Baker administration] told the public to expect a draft of the code by last fall. But something's happened. It's not seen the light of day, and we hear some developers want it weakened," said Sen. Michael Barrett and Rep. Jeffrey Roy, chairmen of the Joint Committee on Telecommunications, Utilities and Energy, in a statement. "On the off chance the stretch energy code either does not emerge soon, or emerges but departs from legislative intent, we're looking at contingency steps the Legislature may want to take."
At a virtual hearing Wednesday, Barrett said the lack of a draft is a "discouraging early sign of whether or not we're on track" to live up to the 2021 climate law.
An administration spokesperson said they plan to produce the new proposals well before the December 2022 deadline.
"The Baker-Polito Administration continues to work on updating the Commonwealth's building codes, including the stretch energy code and a specialized code authorized in the 2021 climate legislation, and will issue proposals for these codes for public comment soon," Energy and Environmental Affairs spokesman Craig Gilvarg said in an email.
The climate law requires the state's Department of Energy Resources to produce a new "municipal opt-in specialized stretch energy code" that includes "net-zero building performance standards" and a definition of a "net-zero building" within 18 months, after at least five public hearings. The code was a major point of disagreement between the Legislature and governor during debate on the climate law.
Advocates are now concerned the delay signals a reluctance from the administration, and they fear the proposed codes won't go far enough towards reducing emissions.
Arlington Town Manager Adam Chapdelaine said he is "deeply concerned" that the final stretch code "will fall far short of meeting the challenges before us."
On Wednesday, the Joint Committee heard testimony on two bills that would give cities and towns the option of requiring all-electric buildings if they choose, without having to first petition the Legislature.
Sen. Jamie Eldridge said Wednesday that he would like to see the Joint Committee "take further action given that the administration has missed yet another deadline."
"About 27% of statewide greenhouse gas emissions come from commercial and residential buildings, so that's significant," Eldridge said. "And I do think we need to go beyond the opt-in stretch energy code that's in the next generation roadmap law."
The Joint Committee also heard testimony on home rule petitions filed by Acton, Arlington, Brookline, Concord and Lexington, asking for permission to prohibit fossil-fuel infrastructure in new buildings or those undergoing major renovations within their borders.
Brookline has already made two attempts to force builders to go all-electric; Attorney General Maura Healey struck down the town's first attempt because it superseded state authority.
"We and the other towns before the committee are ready to move forward and we should be allowed to do so," said Arlington Town Manager Chapdelaine.
With reporting from WBUR's Walter Wuthmann and State House News Services' Colin A. Young