Opponents appeal East Boston substation's waterfront license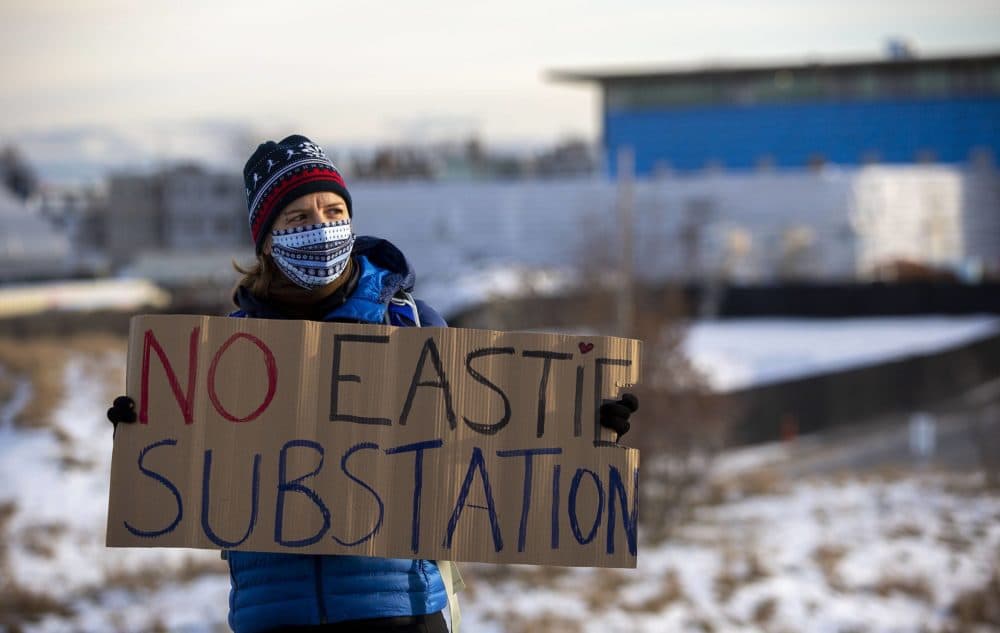 This article is more than 1 year old.
Environmental advocacy groups and East Boston residents are making a renewed attempt to stop construction of an Eversource electrical substation in the neighborhood.
On Monday the Conservation Law Foundation (CLF) filed an appeal with the Massachusetts Department of Environmental Protection, saying the state should not have granted a waterfront license for the project.
"This waterways license is yet another example of our state agency making the wrong decision and Eversource Energy not making a good decision," said Staci Rubin, CLF Vice President of Environmental Justice. "There is a pattern of our governmental decisions granting permits to pollute in communities of color, low-income neighborhoods, and places with limited English-proficient residents."
Neighbors have long opposed the substation site, which sits on a flood-prone area near Chelsea Creek, across the street from a popular playground, and near tanks of jet fuel for Logan Airport.
Eversource says it needs a new substation in East Boston to meet the neighborhood's increasing electrical demands. Substations are key components of the grid, converting high-voltage electricity from power plants to a lower voltage for residential use.
While not commenting on CLF's appeal specifically, an Eversource spokesperson said the company is "doing everything we can to ensure safe, reliable service for our customers in East Boston while maintaining our commitment to environmental responsibility."
Neighbors and advocacy groups hope they can use legal appeals to make Eversource change the current site plan on Chelsea Creek.
John Walkey, director of waterfront and climate justice initiatives at Chelsea-based GreenRoots, said his group is "psyched" about CLF's appeal.
GreenRoots is leading a separate appeal of the site approval, which is now pending before the state Supreme Judicial Court. Another group of residents appealed the project's "order of conditions" from the Boston Conservation Commission.
Walkey described the strategy as a three-front attack, with the appeal to the SJC having the best chance of stopping the project. "There's sort of two undercards and one main event in terms of appeals," he said.
Boston Mayor Michelle Wu and Massachusetts Senator Ed Markey have also spoken out against the proposed substation, and close to 84% of Boston voters opposed the project on a non-binding ballot question last November.
However, the project received a unanimous vote of approval from the state's Energy Facilities Siting Board last year, and Eversource remains committed to building it to "reliably serve our customers and support future growth."