Andrea Campbell launches campaign for attorney general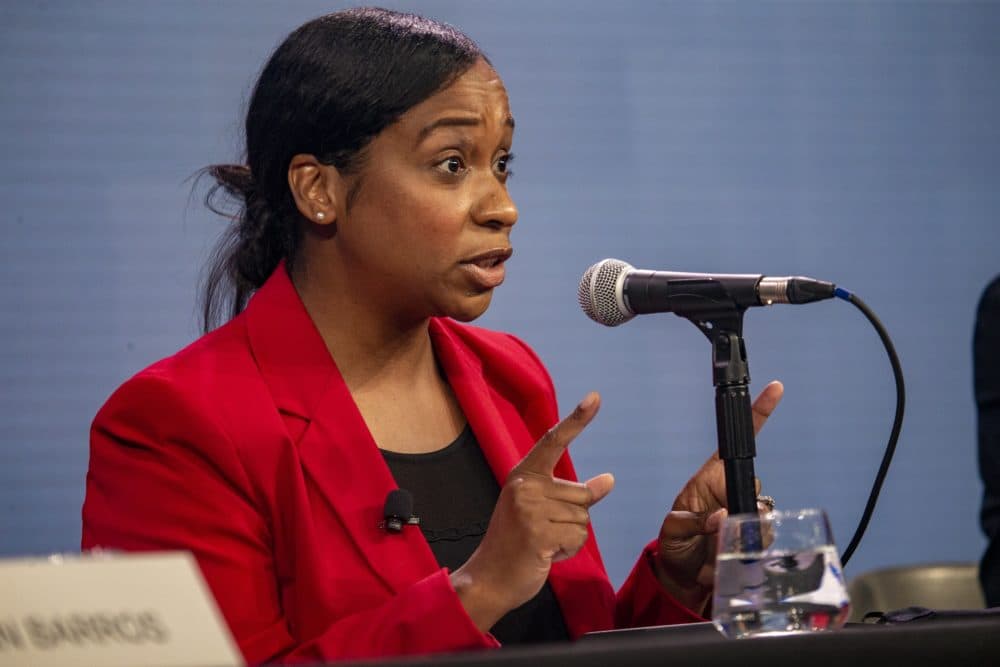 Andrea Campbell, the former Boston city councilor who unsuccessfully ran for mayor last year, is now campaigning for a new job: Massachusetts attorney general.
The decision comes just two weeks after current Attorney General Maura Healey announced her plans to run for governor. Campbell, a Democrat from Mattapan, plans to formally launch her campaign at an event in Dorchester Wednesday morning.
"Andrea is running for Massachusetts Attorney General to be your voice, your advocate, your champion — for fundamental change and progress," Campbell's campaign said in a statement.
Two other Democrats, Quentin Palfrey and Shannon Liss-Riordan, have opened campaign accounts for attorney general, according to filings with the Massachusetts Office of Campaign and Political Finance. Palfrey was the 2018 Democratic nominee for lieutenant governor and Liss-Riordan unsuccessfully challenged U.S. Sen. Ed Markey in 2020.
A MassInc poll last month shows Campbell has a significant early lead in the race, partly because she is better known than the other candidates. But most voters are still undecided and other candidates could still join the contest.
Campbell, 39, graduated from Boston Latin School and then worked her way through college, graduating from Princeton University and UCLA Law School. She later served as legal counsel to former Gov. Deval Patrick.
She won a seat on the Boston City Council in 2015 and went on to became the first Black woman to serve as president of the council, where she pushed for police body cameras and a civilian review board to investigate police misconduct.
As a mayoral candidate, she advocated for what she called a "restorative justice model instead of a law enforcement one," including ending cash bail and mandatory minimum sentences. She also highlighted her own family's experience with the criminal justice system; her father cycled in an out of prison, while her twin brother, Andre, died in police custody awaiting trial.
Campbell finished third in the preliminary election for Boston mayor behind Annissa Essaibi George and Michelle Wu, who went on to win the final election in November.