Boston lawyers help win landmark ruling for indigenous media in Central America
A group of lawyers and activists from Massachusetts are celebrating a ruling by an international human rights court in favor of indigenous broadcasters in Guatemala.
Nicole Friederichs, who runs Suffolk Law School's Human Rights and Indigenous Peoples Clinic in Boston, said it's the first time an international court has upheld native people's right to operate media outlets.
"Radio is a really important form of media for indigenous communities, and so this victory from the court, which is binding on Guatemala, is huge," she said.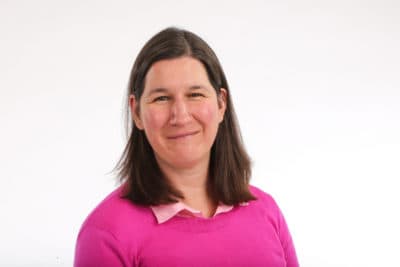 The controversy began when the Guatemalan government raided an indigenous language radio station more than a decade ago for operating without a government license — something the workers contend is prohibitively expensive for small community radio stations — confiscating equipment and bringing criminal charges against producers. The station operated transmitted information in Mayan languages, rather than Spanish, the nation's official language.
The group lost in Guatemala's highest court, then took the case to the Inter-American Court of Human Rights. At that point, the Cambridge-based indigenous rights group Cultural Survival sought assistance from lawyers at Suffolk University.
Finally in December, the Inter-American Court ruled that the Guatemalan government violated the broadcasters' rights to freedom of expression.
Friederichs said the decision could benefit as many as 70 radio stations in Guatemala and set a precedent for indigenous people throughout the Americas.
"Especially if you're working in the areas of indigenous rights or community radio, you can look to this decision and know how a court is interpreting the right to freedom of expression, the right to culture," Friederichs said.
The court ordered the Guatemalan government to allow the broadcasters to operate "freely and without interference" and to legalize the community radio stations.
Anselmo Xunic Cabrera, a member of one of the affected stations in Guatemala, savored the ruling. "They have called us pirate radios, illegal radio stations, they've called us subversive radio, and even terrorist radios. Now we've been proven right," Xunic Cabrera told the group Cultural Survival.
Friederichs said lawyers and students at Suffolk now plan to monitor the situation to make sure Guatemala complies with the ruling.