Massachusetts loosens mask guidance for fully vaccinated people in public spaces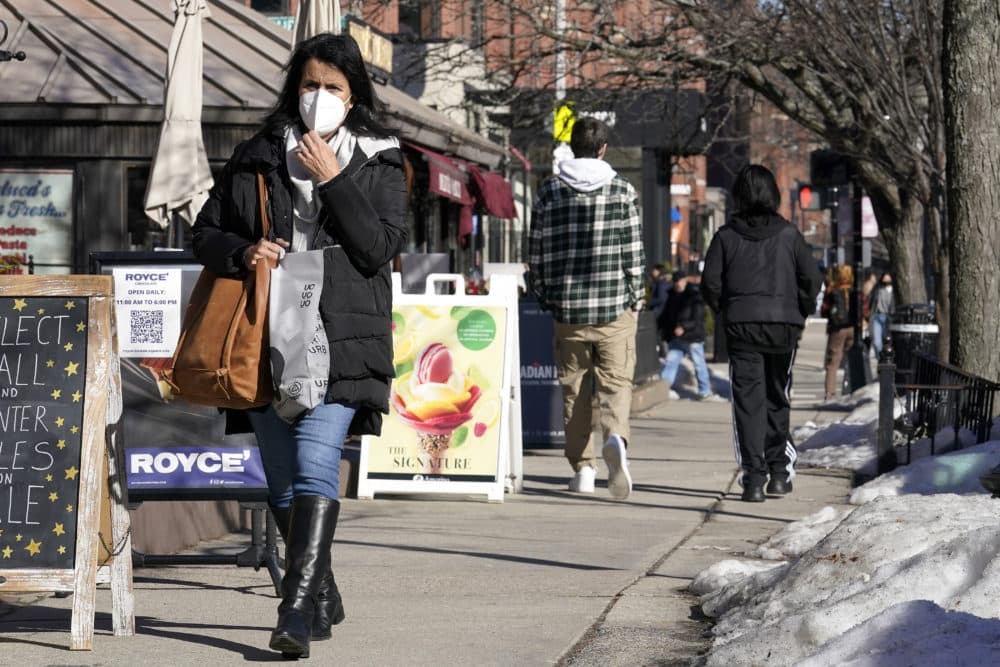 The Massachusetts Department of Public Health loosened its mask guidance Tuesday for people who are fully vaccinated in the administration's latest step to ease COVID restrictions.
The state cited high vaccination rates and falling case counts as it released its latest guidance, which says those who are fully vaccinated no longer need to wear a mask in public places, unless they or someone in their household is at an increased risk of severe COVID. Fully vaccinated people are those who have received at least one shot of the Johnson & Johnson vaccine, or two doses of an mRNA vaccine from Moderna or Pfizer.
When omicron surged in December, the state recommended everyone wear masks in public indoor places, regardless of vaccination status.
The state will keep in place its recommendation that individuals who are not fully vaccinated to wear face coverings indoors. Masks are still required for everyone in places like hospitals and on public transit.
The easing of mask guidance for vaccinated people comes just days after Gov. Charlie Baker announced he will lift a school mask mandate at the end of the month.