Firefighters sue equipment makers over 'forever chemicals' in gear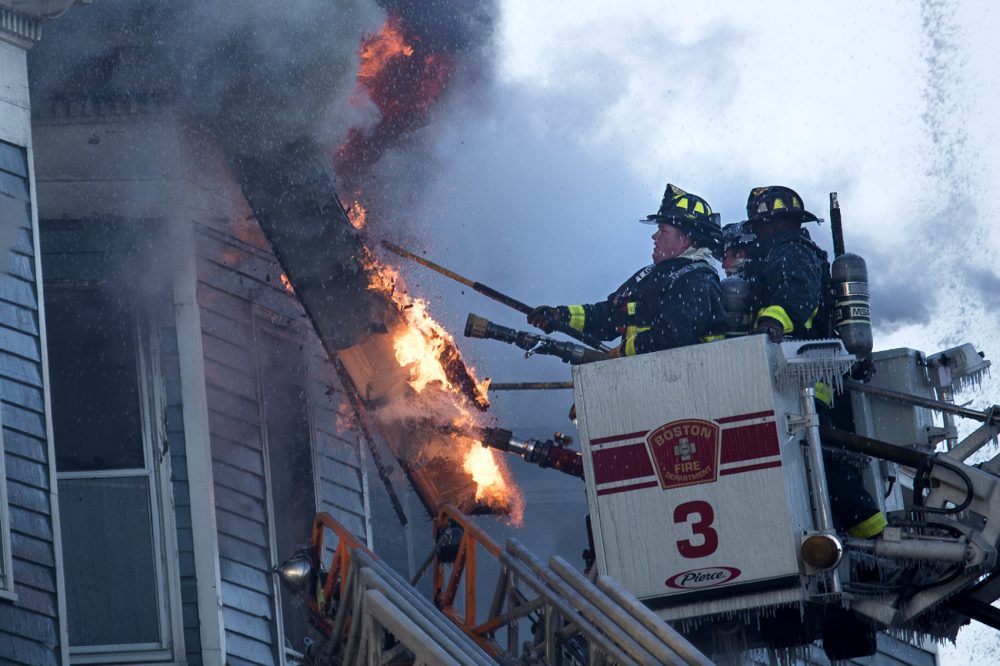 Fifteen firefighters are seeking compensation for illnesses they allege more than two dozen American companies contributed to by using so-called "forever chemicals" in their workplace gear.
The firefighters — who worked in Worcester, Norwood, Brockton, Fall River and Boston — discovered last December that their blood contained elevated levels of PFAS chemicals, according to a lawsuit filed in Massachusetts federal court Wednesday. The plaintiffs argued the chemicals seeped into their bodies after years of wearing protective clothing and using firefighting foam that contained PFAS.
The lawsuit blamed PFAS as a "substantial factor and proximate cause of the cancers, serious illnesses and bodily injuries" the firefighters, some of whom are now retired, suffered. All 15 reported having some form of cancer: prostate cancer, malignant melanoma, non-Hodgkin's lymphoma and Hodgkin's lymphoma.
The firefighters, along with the spouse of one of the firefighters who joined them as a plaintiff, accused 25 companies — including 3M, Carrier and DuPont — for manufacturing, marketing, distributing, selling or using PFAS and PFAS-containing materials in two types of equipment: turnouts, which are a type of coat, and Class B firefighting foam.
The suit alleged the companies were aware of the negative impacts PFAS have on human health and used equipment with the chemicals "without ever informing firefighters or the public that turnouts and Class B foams contained PFAS, and without warning firefighters or the public of the substantial and serious health injuries that can result from exposure."
The Massachusetts suit was the latest legal battle waged by firefighters against companies for use of the chemicals, which have drawn concern from state and federal regulators in recent years. A similar lawsuit was filed in New York on the same day.
The plaintiffs requested unspecified monetary damages in the lawsuit.