'Nobody wants this war': Thousands demonstrate in Boston in support of Ukraine
This article is more than 1 year old.
Thousands of people took to the streets in Boston Sunday in support of Ukraine in its battle against invading Russian forces.
The rally started at 1 p.m. by the Boston Public Garden and the group peacefully made its way to nearby Boston Common.
They also marched down Newbury Street chanting "stop the war" as President Vladimir Putin ordered Russian nuclear forces put on high alert Sunday, marking a dramatic escalation.
Among the crowd was Russia-born Kirill Shklovsky of Dorchester. He said he opposes the war.
"Unlike other tragedies that have unfolded around the world, this one particularly hits home, because nobody wants this war except for Putin and his few allies. It's very sad," Shklovsky said.
Shklovsky brought a ukelele to the protest and was playing the Ukrainian national anthem.
"It's lovely to see so many people protesting the war," he said.
Dmitriy Sokolovskiy lives in Newton after emigrating from Russia more than 20 years ago. He works for a cybersecurity company and said he is worried about his coworkers in Ukraine.
"We have hundreds of colleagues in Kyiv, all over Kharkiv, where the fighting is happening right now, and their kids are sitting in shelters," he said. "In [the] 21st century, to know that that's what's happening, it's heartbreaking."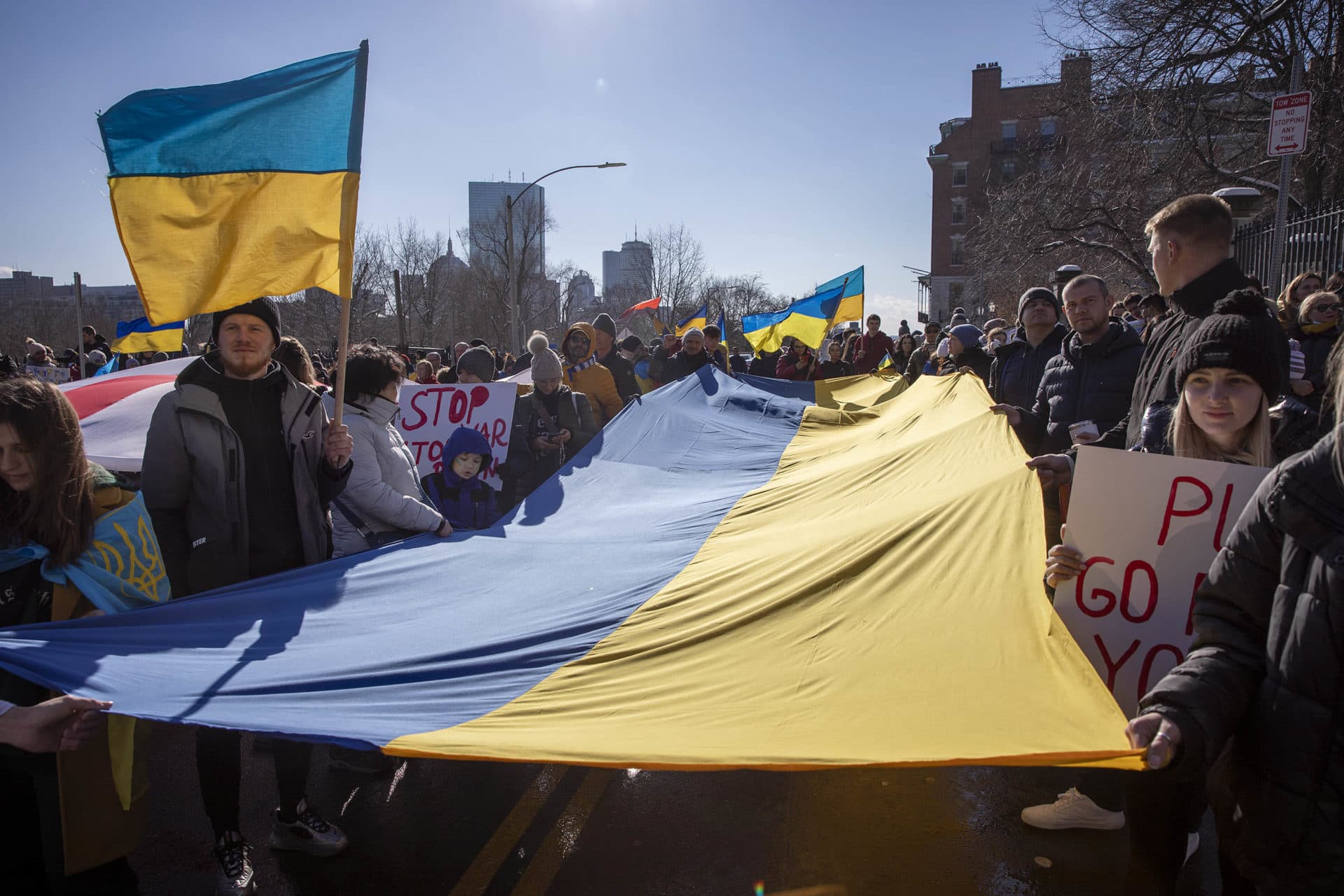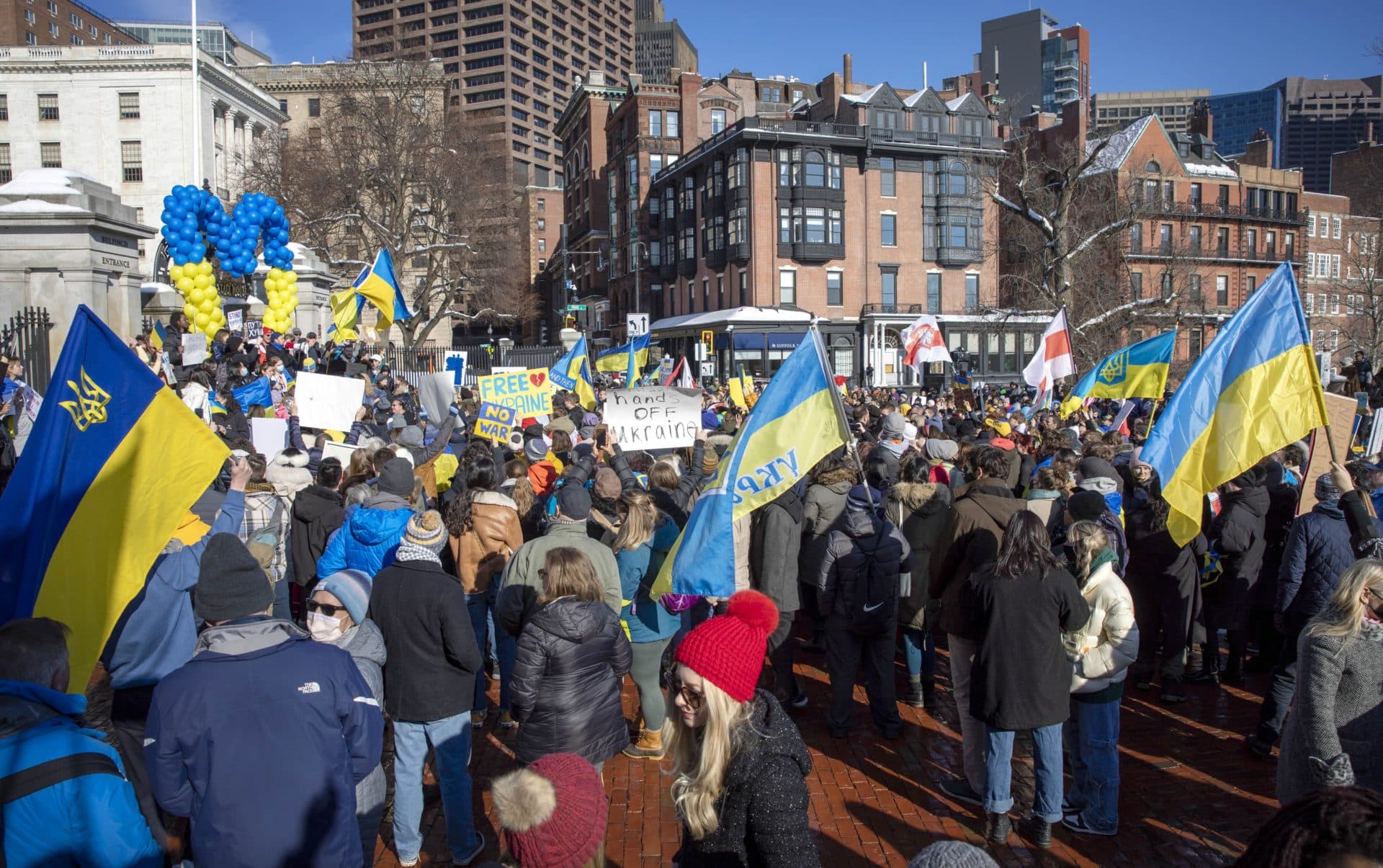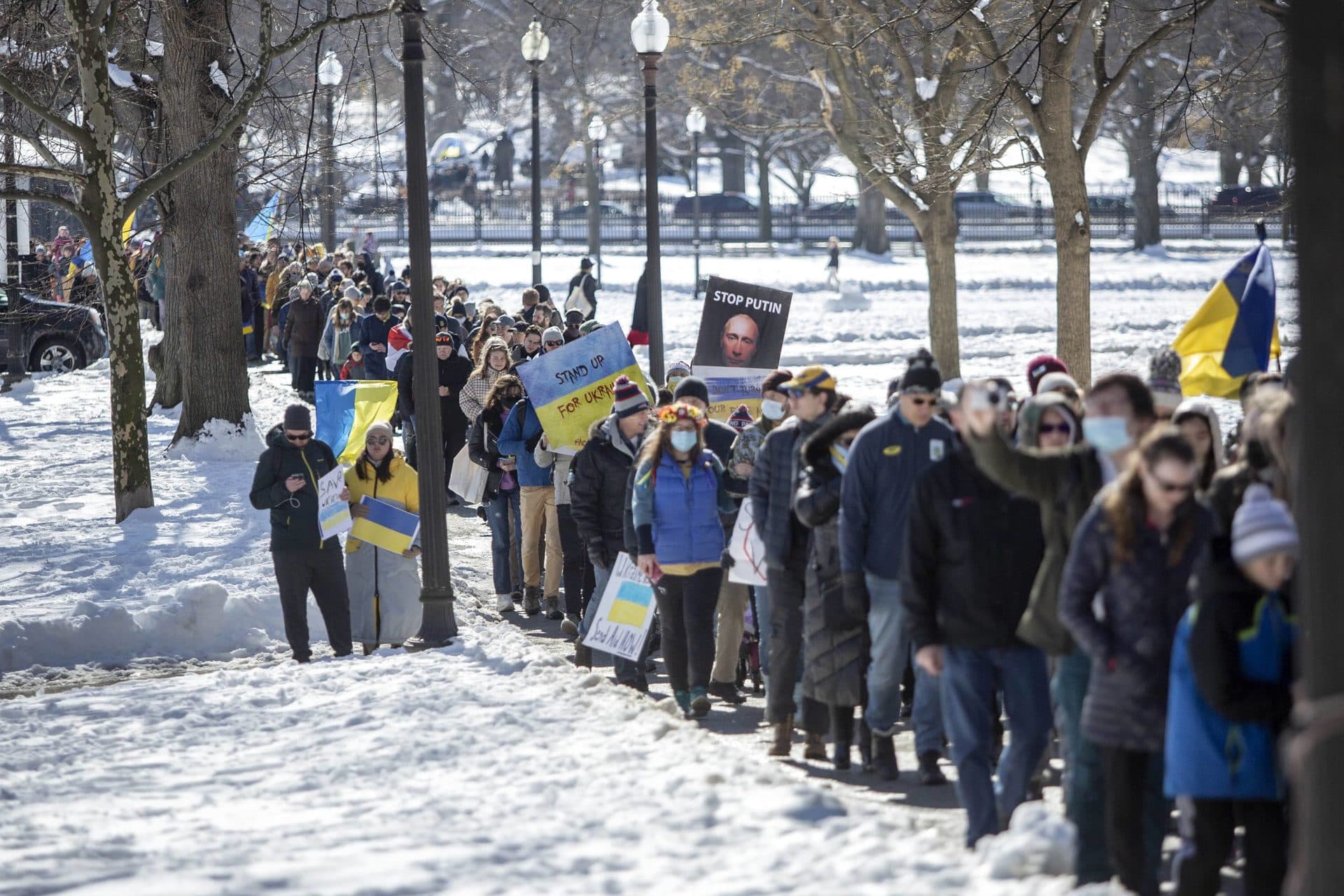 Another rally attendee, Alexei Faktorovich of Sharon, was born in Kyiv. He said he supports economic sanctions against Russia. Those measures from the Biden administration include cutting off Russian banks from the crucial messaging system known as SWIFT.
"I'm prepared to pay to twice the amount I pay right now to fill my car if it means that the city I was born in isn't going to get bombed," Faktorovich said, referencing the international ripple effects of U.S. sanctions on Russia's oil and gas industry.
Iryna Chastain of Worcester said she had started taking donations to send medical supplies to Ukraine via Poland. She estimates raising at least $1,500 in a matter of days.
"We were so surprised people donated hundreds of dollars," she said.
Sunday's march in Boston was the latest large gathering in the region to show support for Ukrainians.
College students from Harvard, MIT and other institutions rallied in neighboring Cambridge on Saturday calling for the U.S. to provide military support to Ukraine and stiffer financial and economic sanctions on Russia, among other measures.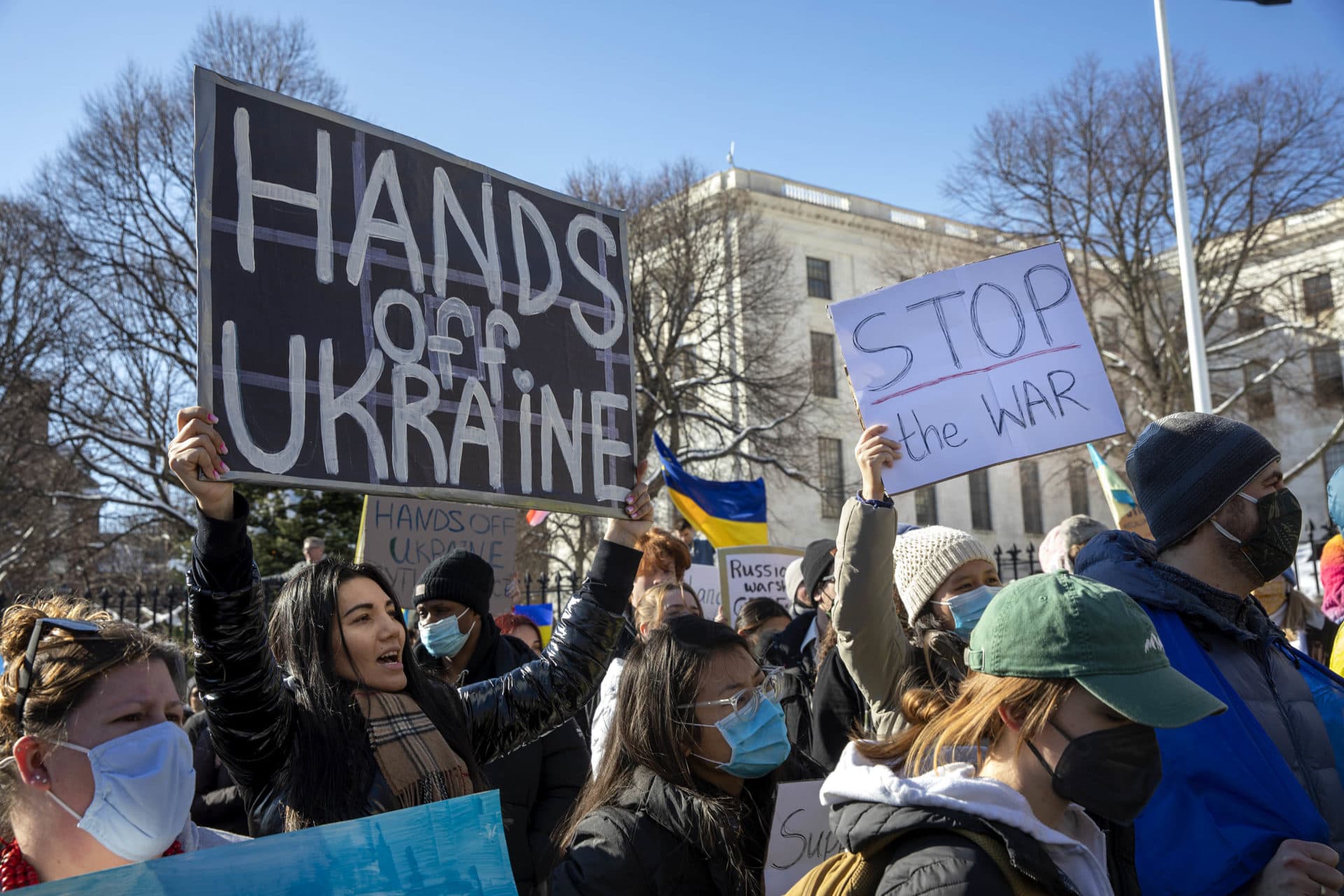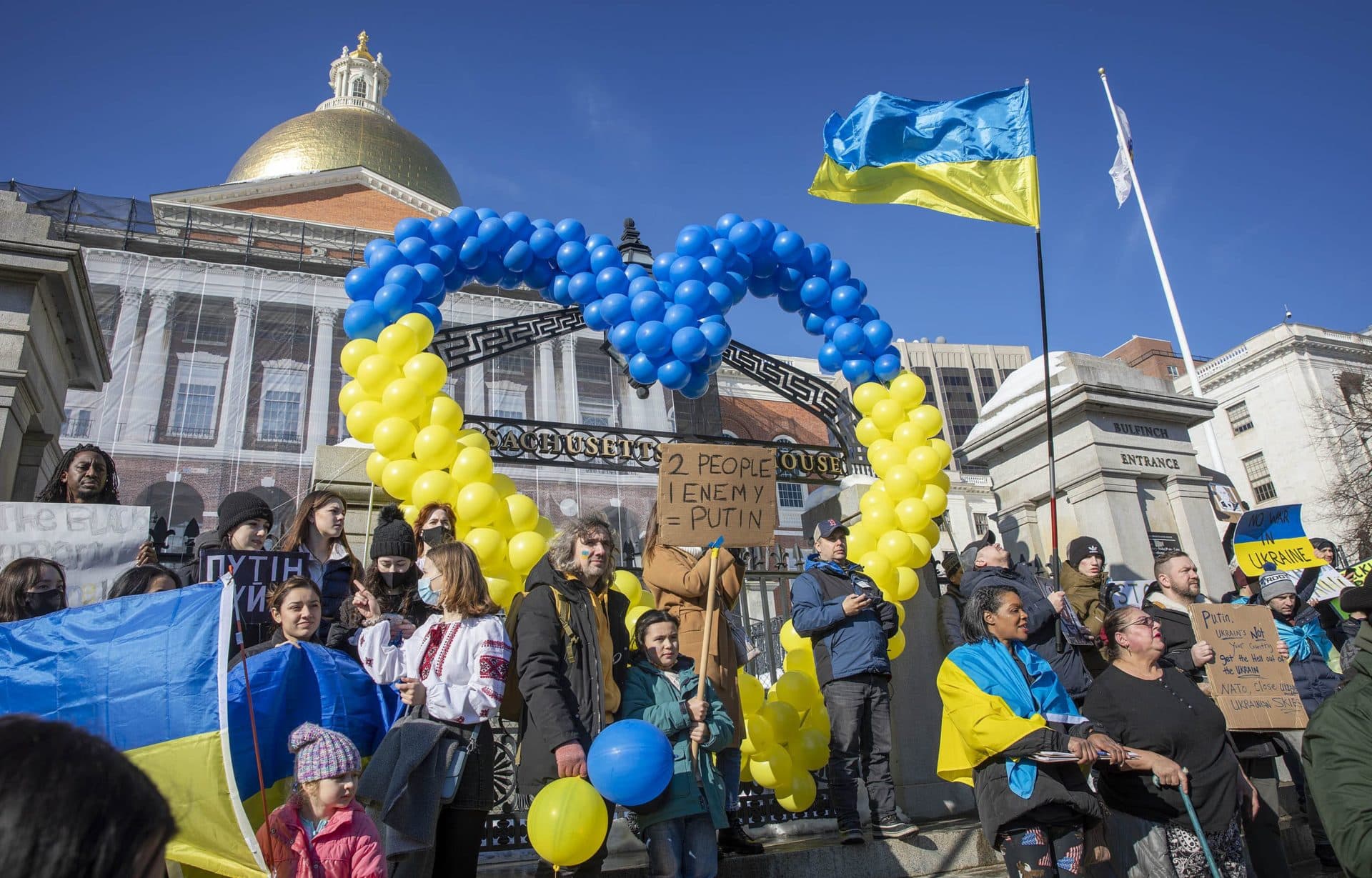 MIT student Sasha Horokh, whose family is home in Kyiv, joined Sunday's march up Boylston Street. They held a sign bearing the blue and yellow of the Ukrainian flag, which matched their bright yellow-dyed hair.
"They're doing so much — both my loved ones and my friends who are college students. Like chemistry majors making Molotov cocktails and supplying the city with them, and programming majors are making cyber stuff to fight Russian propaganda and fake news," Horokh said.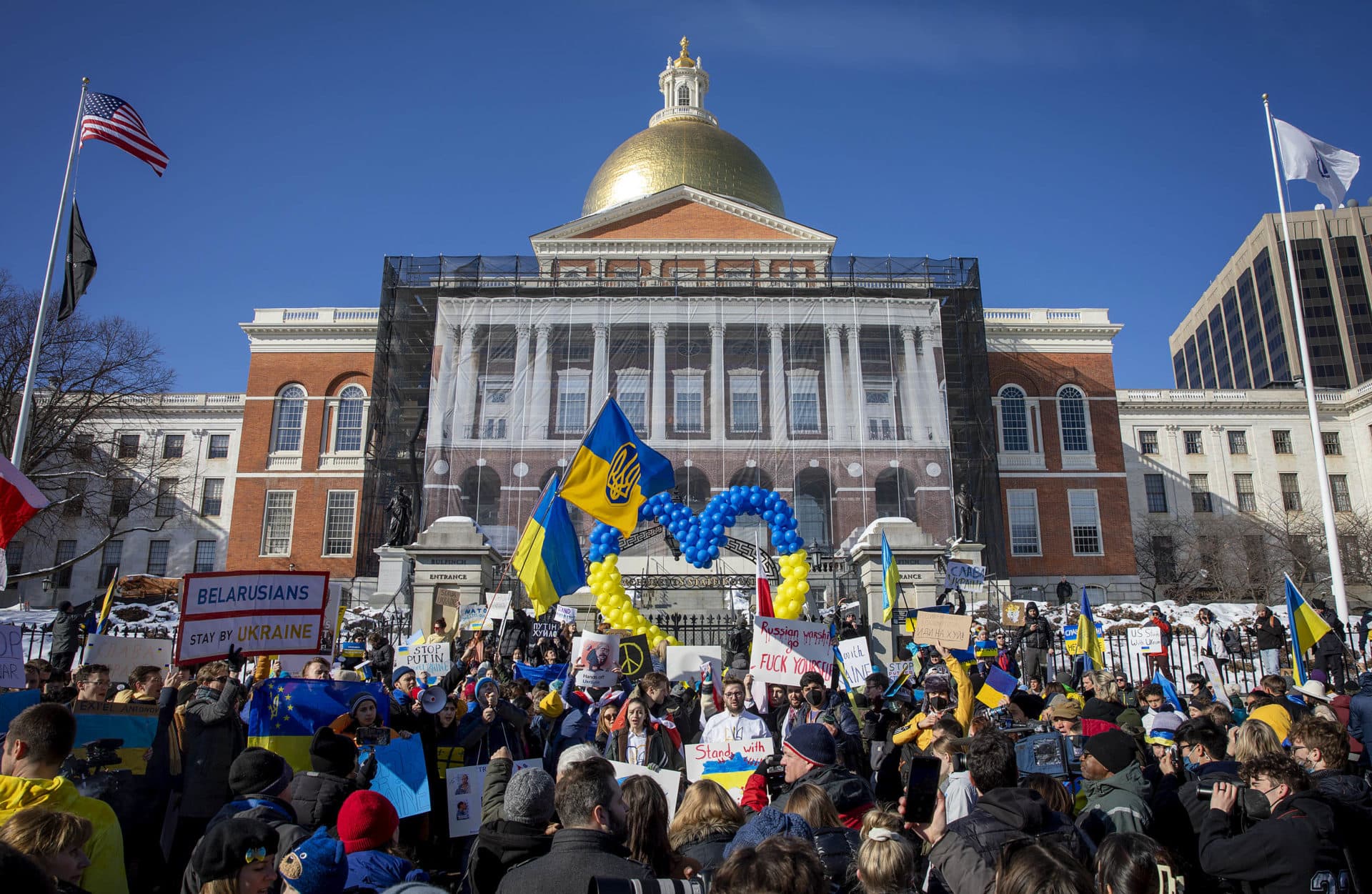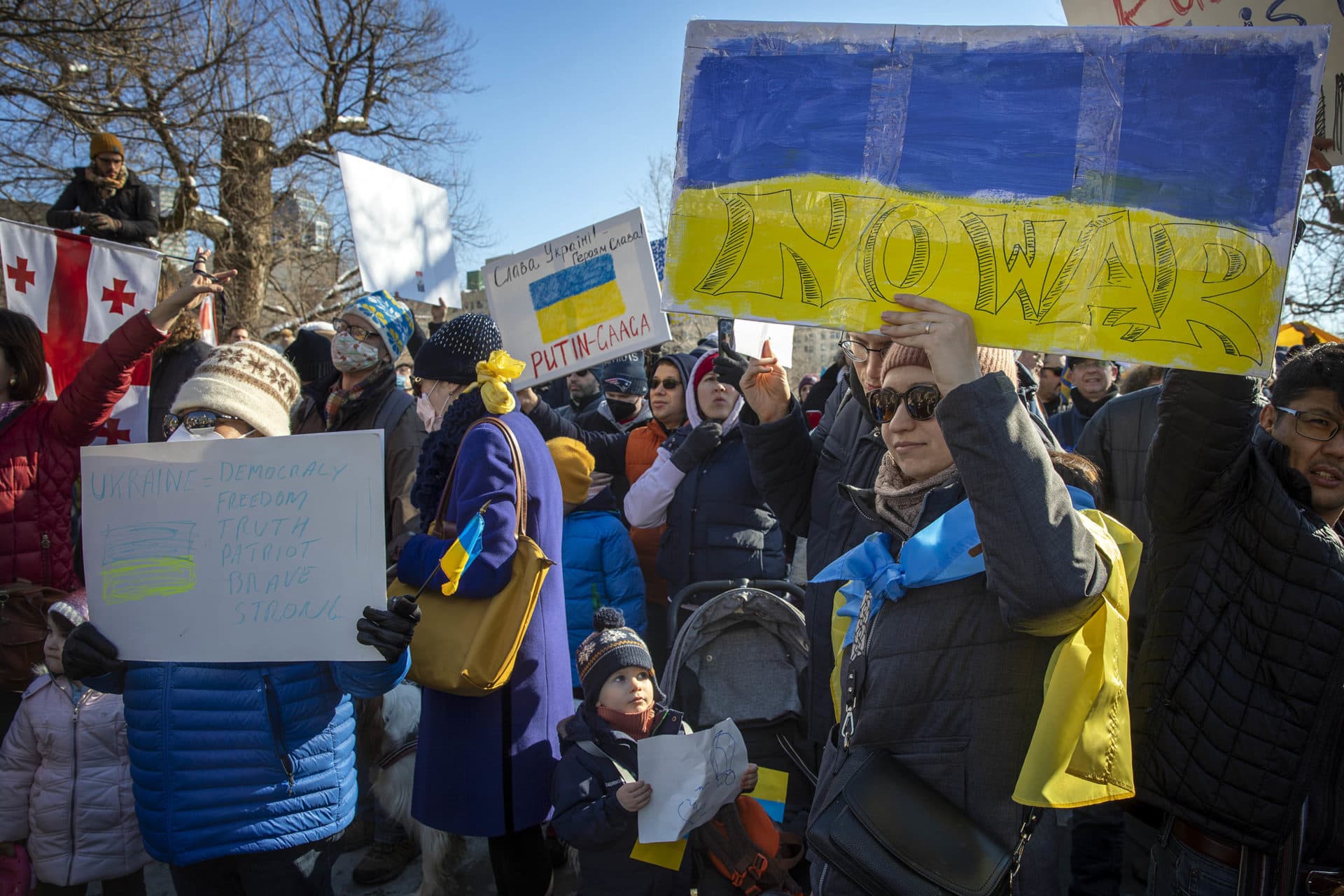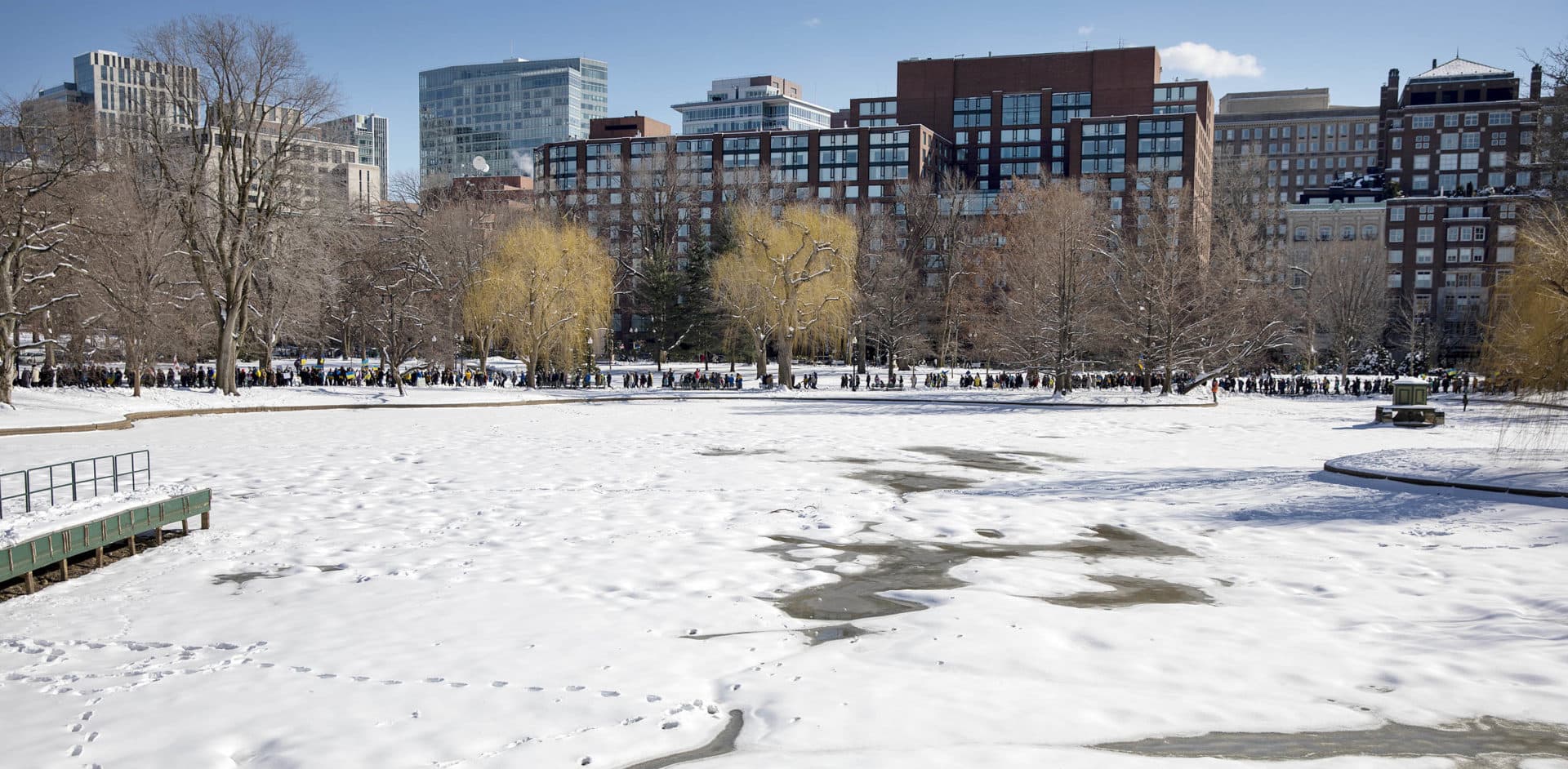 Other groups also demonstrated in front of the State House last week. The Massachusetts rallies join antiwar protests happening across the world in recent days.
With reporting from WBUR's Walt Wuthmann, Jack Mitchell and The Associated Press