Massachusetts will close 30 of its free COVID testing sites this month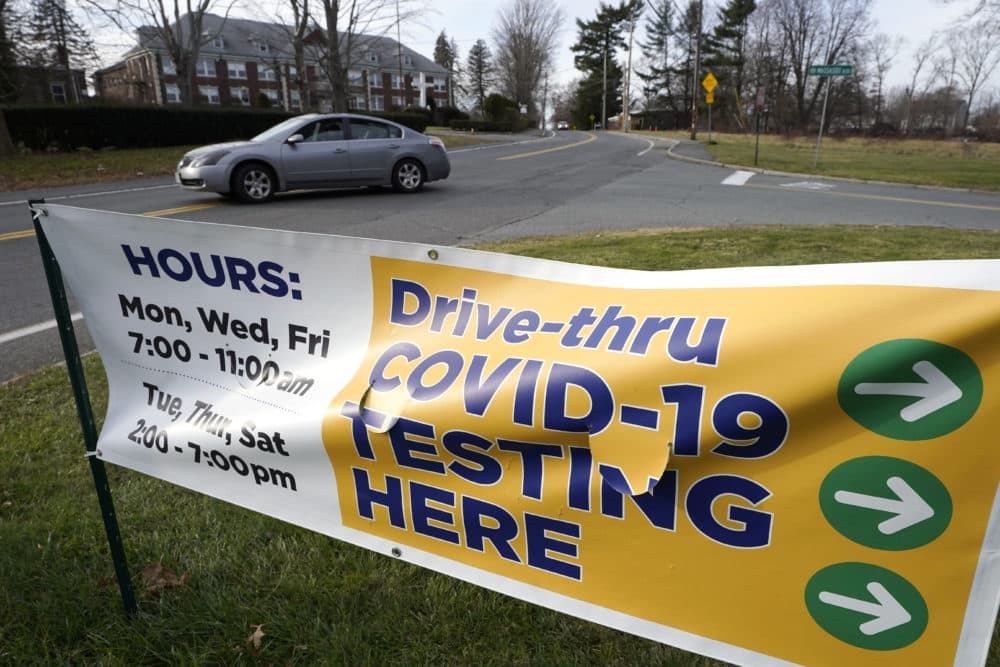 Massachusetts is closing about three-quarters of its free COVID-19 testing sites this month, amid a drastic decline in both infection rates and the demand for tests.
Gov. Charlie Baker's administration announced Friday it will wind down the "Stop the Spread" program — which offers free PCR tests with no insurance or ID necessary — to 11 sites in nine communities by April 1. That means 30 of the current 41 sites will close, a Baker administration spokeswoman confirmed.
The move comes as COVID rates have dropped to their lowest levels since last summer, and officials say the demand for tests has fallen sharply, too.
According to the Baker administration, the state-sponsored testing sites have seen a 80% decrease in demand since the beginning of January, when the highly infectious omicron variant of COVID was at its peak.
The 11 remaining sites — which accounted for 72% of the program's testing volume from Jan. 20 to Feb. 16 — will remain open until at least May 15. Here's the list of locations:
Everett
Framingham
Lawrence (two locations)
Lynn
New Bedford
Randolph
Revere
Springfield (two locations)
Worcester
Baker's administration say the remaining sites have been chosen based on testing demand and geographic equity.
There's still over 400 private COVID testing sites across Massachusetts, officials said.
State officials also noted that take-home rapid antigen COVID tests are more widely available than they were several months ago. Federal government has offered to mail every household a test kit and ordered insurance companies to cover other rapid tests. Though, experts say the reimbursement process can be onerous and confusing.
The Baker administration also privately procured 26 million rapid tests. State officials said Friday that they will use some of that stockpile to send additional rapid tests — a minimum of 1,080 — to the 30 cities and towns that are losing a Stop the Spread site this month to help "bridge the transition."
The exact amount, which ranges up to 6,120 for the town of Amherst, will be based on each community's recent Stop the Spread traffic and delivered by March 31.
Read the full list of communities where sites will close below:
Amherst
Ashland
Brockton
Chelsea
Fall River
Fitchburg
Great Barrington
Greenfield
Holyoke
Hyannis
Lowell
Marlborough
Methuen
Nantucket
North Adams
Pittsfield
Provincetown
Salem
Saugus