Wu vows support for Ukraine during call with Kharkiv mayor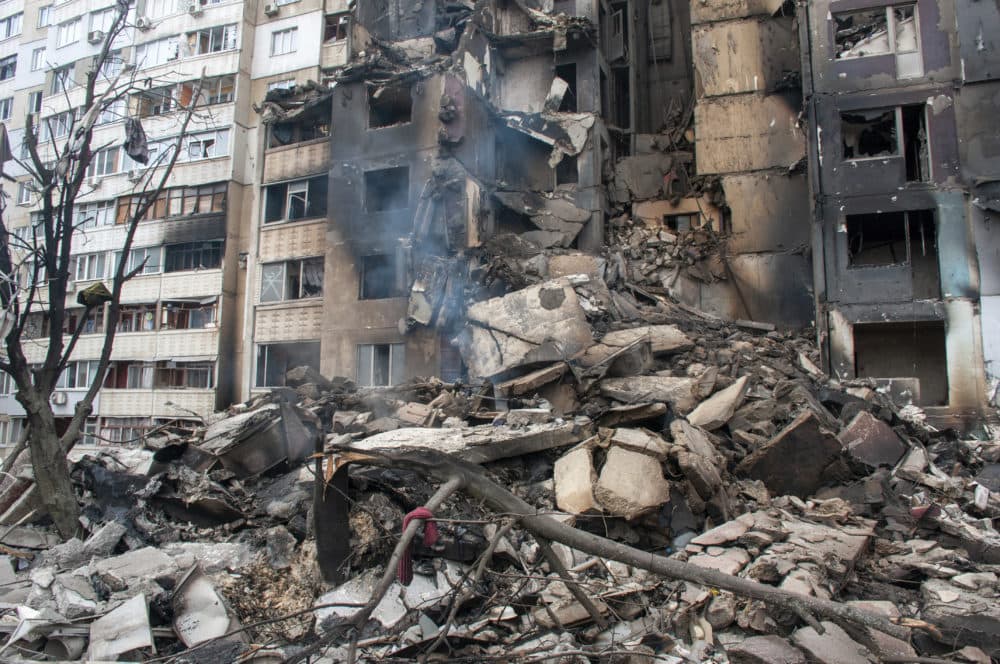 The city of Boston and Mayor Michelle Wu are working to find ways to support Ukraine amid Russia's attacks.
Wu spoke by phone Thursday morning with her counterpart in the embattled Ukrainian city of Kharkiv. It's located in northeastern Ukraine, not far from the Russian border.
Speaking through a translator, Igor Terekhov described airstrikes and rocket attacks that have hit the city in the two weeks since Russia invaded. He said dozens of schools and hundreds of homes have been destroyed, with "many children" among the victims.
Residents are still receiving city services despite the attacks, Terekhov said.
Wu promised continued solidarity.
"When — not if, but when — you triumph, we will be there as a partner, and I can't wait to be in constant collaboration around what you all are doing and how you are rebuilding," she said.
Terekhov asked Wu to push the state's congressional delegation to support continued sanctions against Russia.
"We have a strong Ukrainian community here in Boston, and they will not let us rest until we do everything possible to stop this senseless, unconscionable war," Wu said.