Dunkin', Baskin-Robbins latest to halt investments in Russia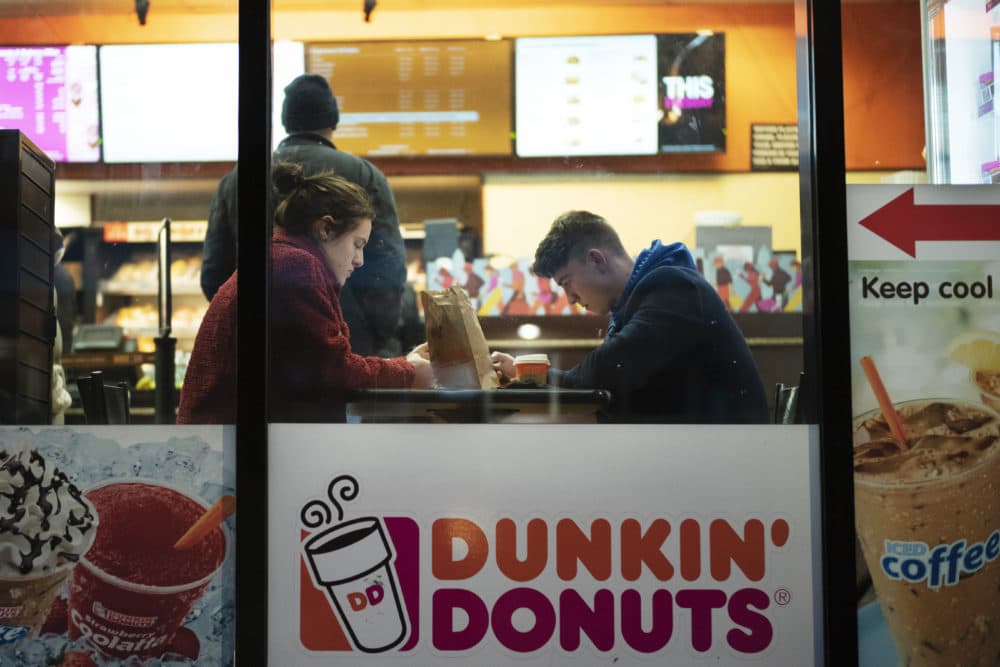 Canton-based Dunkin' and Baskin-Robbins join a list of Massachusetts businesses that have suspended investments in Russia.
There are currently 20 Dunkin' stores in Russia. Under a franchise arrangement, independent owners license the brand. Legally, the company told the Boston Globe it can't break that arrangement.
However, a Dunkin' spokesperson said the company "has suspended all current development and investment in Russia."
Dunkin' is part of Inspire Brands, which also owns Arby's, Buffalo Wild Wings, Jimmy Johns, Rusty Taco, Sonic and Baskin-Robbins.
Baskin-Robbins has a significant presence in Russia. According to its website, the multinational chain produces 16,500 tons of ice cream at its Moscow factory annually, making it one of the largest in Europe. A spokesperson for Inspire Brands said Baskin-Robbins is also suspending future investment in Russia.
Dunkin announced its return to Russia in 2010, after pulling out in 1999 following profit losses.
According to a research team at the Yale Chief Executive Leadership Institute, more than 300 American companies have already curtailed or suspended their operations in Russia since its attack on Ukraine.
They include Massachusetts-based Akamai, Avid, Raytheon, Thermo Fisher, TJ Maxx and Trip Advisor.