Dorchester Heights Monument receives $25 million for extensive repairs
The Dorchester Heights Monument in South Boston will receive more than $25 million to undergo an extensive restoration project, the National Parks of Boston said Thursday.
The announcement was made alongside Mayor Michelle Wu and the National Park Service on Evacuation Day, a Suffolk County holiday commemorating a major Revolutionary War victory. On March 17, 1776, colonial forces fortified the summit of Dorchester Heights and drove 7,000 British troops from the city.
"It is a neighborhood park with national significance," said Michael Creasey, the National Parks of Boston superintendent. "It's just an incredible story of how this fortitude of these troops came together in the British ceding to defeat."
The 120-year-old historical site will receive badly needed repairs. The monument has dealt with leaks practically since it was built in 1902, Creasey said.
For the past four years, Creasey and his team have been working with engineers and historic preservationists to determine the best strategy for working on the site. The monument sits on a hill of sediment created by glaciers, a common geological feature of the Boston area. But that sediment makes the landscape unstable.
"With crumbling infrastructure on the stairs, in the walls, it's really a difficult one to be working in," Creasey said.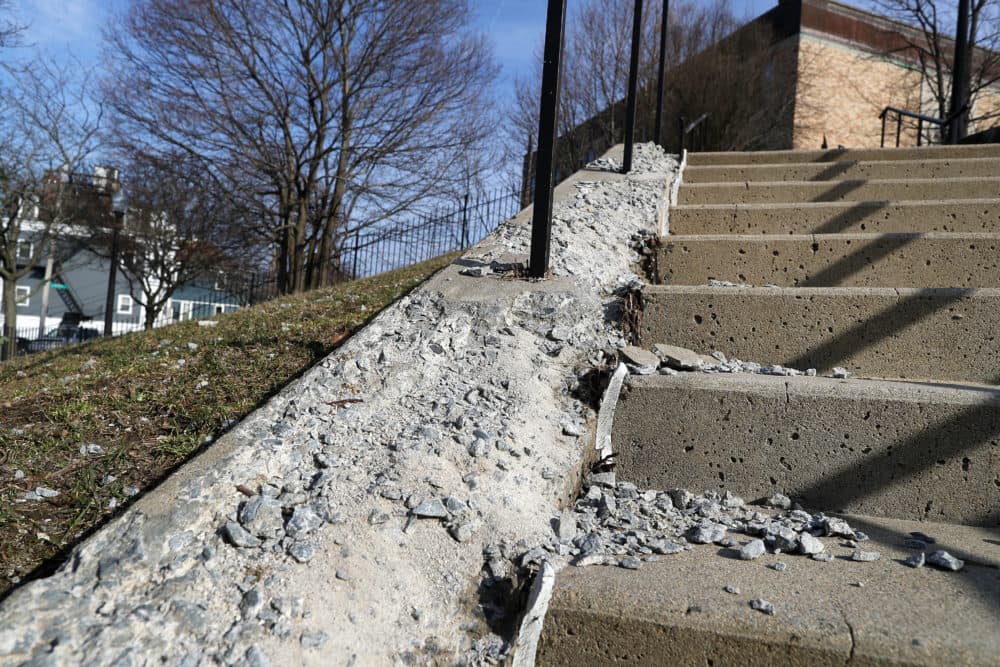 The project will take approximately 18 months. During that time, the 115-foot tower and surrounding park will be closed to the public.
Once the work is complete, the top of the monument will boast a view of Boston Harbor that Creasey said reveals why General George Washington chose the location as a stronghold.
"It's so high and the environment is just so dramatic," Creasey said.

The restoration will be funded with federal dollars from the Great American Outdoors Act, a bill to preserve national parks that was signed into law in 2020. The Dorchester Heights Monument was one of 75 sites chosen out of the more than 400 parks that applied for funding nationwide.
Work is expected to finish by summer of 2026, in time for celebrations marking the 250th anniversary of American independence.