The MBTA's Green Line finally goes all the way to Somerville
At about 4:50 a.m. Monday morning, a group of passengers rode the first MBTA trolley from Somerville's Union Square Station toward Boston.
The first stop on the T's Green Line extension opened this week after nearly four years of construction, stretching the E branch from Lechmere Station in Cambridge out to Union Square in Somerville.
MBTA general manager Steve Poftak was on board the trolley with excited riders.
"What we see today is really a great thing," said Poftak. "It's a gratifying day I know for everyone here who's from the area, but also for the MBTA."
This is the first time the MBTA has launched a new branch since 1987, when it demolished the elevated Orange Line to replace it with what is currently there.
Construction on the Green Line Extension began in 2018, but the project has been decades in the making.
"I've kind of been hearing about this all of my adult life," said Tyner Lawrence, of East Cambridge. "Wasn't sure we'd ever really see it happen. So this is very exciting to see."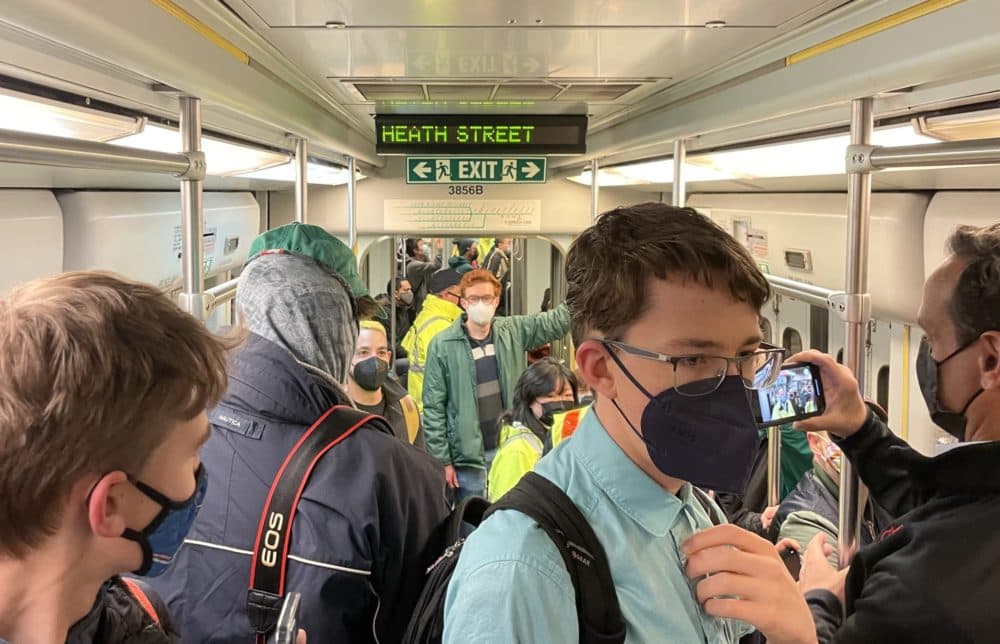 Ravi Hulasi, of Somerville, says he looks forward to simpler trips into Boston.
"It's going to be great to have a single seat downtown now and not worry about taking the bus, and transfers," he said. "It'll make things a lot easier, if you open things up, both in terms of getting downtown but also people coming into the square as well."
The opening is a victory for the T after the first pass at extending the line "crashed and burned" six years ago, Poftak told reporters last month. The Somerville line is the first of two extensions in a $2.3 billion project. A rail line to Medford is expected to open later this year. Once complete, the project will bring a total of six new Green Line stops.
Some residents and housing advocates are concerned this extension of the rail line will push renters out of the area by increasing housing costs. Somerville Mayor Katjana Ballantyne said the city is preparing by increasing affordable housing requirements and allowing for more density around transit stops.
With additional reporting by WBUR's Simón Rios