After weeks of wrangling, MIT's grad student union will come to a vote this week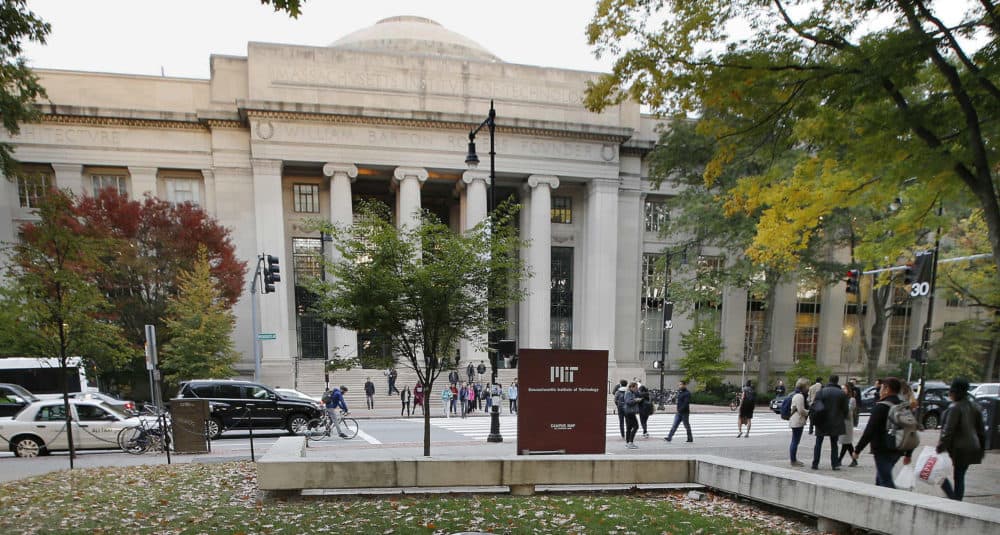 Thousands of graduate students at MIT will have the chance to vote on whether or not to form a labor union Monday and Tuesday.
Back in January, some organizers had hoped that support from what they called an "overwhelming majority" of student-workers would persuade MIT administrators to recognize the union voluntarily and avoid an election.
But it was not to be. Instead the campus has followed the pattern from similar drives at Harvard and Columbia: with the decision to hold a vote, a protracted media battle for and against the effort, and a move to exclude thousands of students funded by fellowships from the would-be unit.
Organizers say that move could put the outcome of the vote in some doubt. So could the logistics of the vote itself.
"Many people are doing travel as part of their MIT work: going to conferences, doing field research," said Jonathan Zong, an organizer and fourth-year graduate student in computer science. "And we only have in-person voting for two days ... during a pandemic."
Still, Zong and others say most students still embrace the union in light of shared problems, like limited safeguards against abusive advisors, a lack of dental insurance and the rising costs of living near campus.
"There's a research group in MIT's urban-planning department that puts out a living-wage calculator," Zong says. "So that's MIT's own thing, showing that [most] graduate students do not make a living wage in this area."
As of April 1, over 2,100 students had signed a petition pledging to vote "yes" on the union this week.
Meanwhile, across a series of open letters, MIT Chancellor Melissa Nobles and Vice Chancellor Ian Waitz have argued that the institute's stipends — often around $40,000 a year, — are comparatively generous, and that collective bargaining may not be able to win the hoped-for change. They also warned that strikes or labor disputes would inhibit the pathbreaking research that brought many students to the campus.
In a statement, Kimberly Allen, MIT's director of media relations, said that "like the students launching this effort," administrators are "committed to advancing a learning and work environment of mutual respect and care."
Even at its trimmed-down size, the 3,700-member unit would, if certified, become the nation's largest new private-sector union since 2018, when over 5,000 graduate students won their union at Harvard a mile and a half up Mass. Ave.