Cambridge gets its first recreational marijuana shop
The first recreational cannabis shop in Cambridge is set to open on Monday.
The Black-owned dispensary, called Yamba Market, is located on Massachusetts Avenue in Central Square. Co-owners Sean Hope and Sieh Samura say they completely renovated the 5,000-square-foot space once home to Harvest Co-Op.
While its retail area is limited to people 21 years and over, the building includes a community art gallery and event area open to all ages.
Massachusetts legalized recreational marijuana in 2016. However, the ability to open a dispensary in Cambridge was hampered by challenges to the city's effort to prioritize applicants from marginalized communities and pandemic-related delays. There is legislation moving through Beacon Hill that advocates say would remove roadblocks they blame for the cannabis industry's slow pace of growth statewide.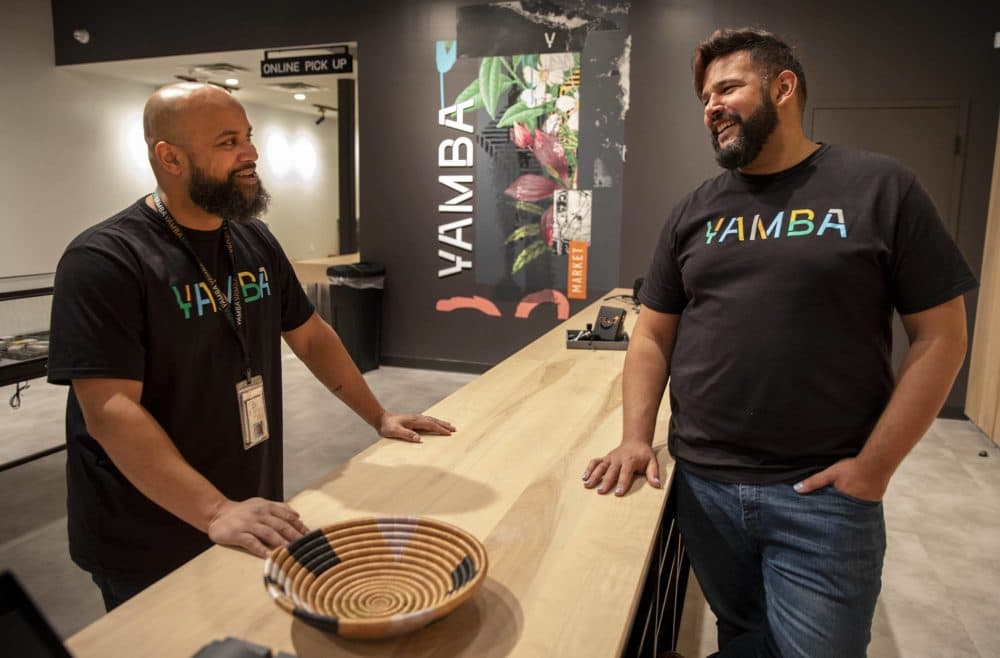 In February, the state's Cannabis Control Commission granted Yamba Market an equity license, making it the first shop in Cambridge approved to open.
"It was a long process, but this is challenging. Creating entitlements that are fair and equitable and makes sense is not something that's easy," Samura said.
Last month, he and Hope celebrated another win when the Cambridge City Council voted to eliminate a 3% impact fee for cannabis companies that qualify as economic empowerment and social equity license-holders.
"Cannabis businesses are making positive impacts in the communities in which they operate, not negative ones," Hope said in a statement. "There is no need to assess extra taxes and fees to minority businesses, when these companies are adding jobs, economic activity and tax dollars into the local economy."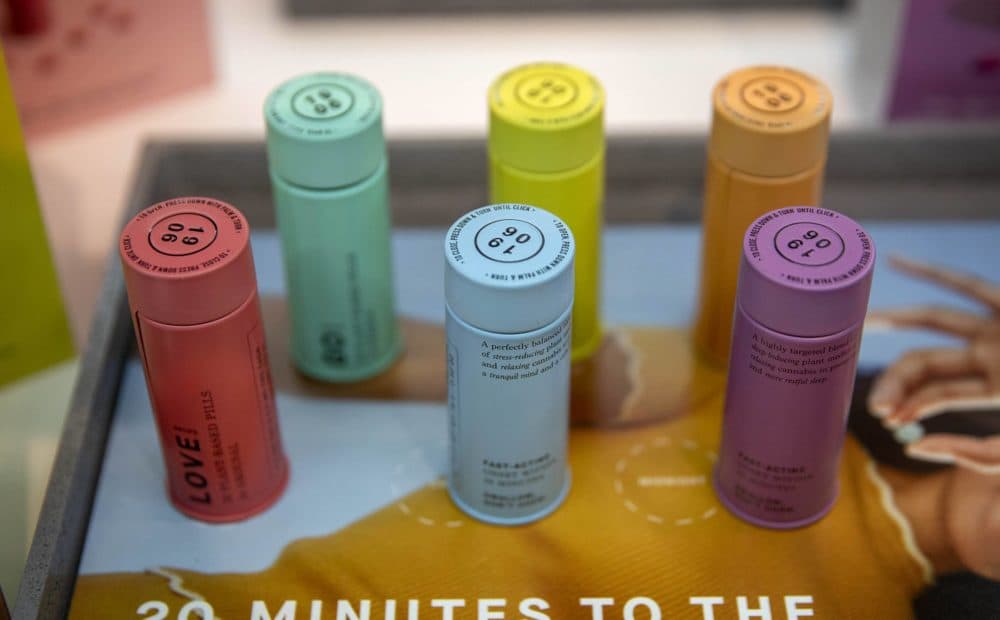 Samura, who also serves as Yamba's CEO, says his team will help build on that equity by laying a foundation of education. They plan to teach customers about their products in a way that removes stigmas often associated with marijuana use. He describes the ideal customer as someone who is curious about trying out cannabis but does not know where to start.
"They've seen it on the news, they've heard that it's legal. They haven't made it to a store yet for a number of reasons. But at Yamba Market, we are trying to reduce some more of that stigma for them, and really usher them in in a safe way while we're informing them," said Sumara.
Yamba's commitment to diversity is also reflected in its store staff, including the Black-owned company it contracted for security. Hope says they bring a perspective frequently missing from retail, like how children of color are often taught to keep their hands out of their pockets while visiting stores for fear they may be accused of stealing.
"We all know what it's like to walk into a store, and the security makes you feel like you don't belong. We're not going to do that," he said. "We're going to have security, and we're going to have a presence. But we know what it's like to not be treated equally because you don't have the money to be in the store."
The owners plan to open a sister location called Yamba Boutique soon in Harvard Square.