Novel 'Little Rabbit' is a moving exploration of desire and identity
When I was a young man, an older partner gave me a nickname. It was early in our relationship, when we were still figuring out what we meant to one another. The name came about organically, serendipitously, but when it happened, she recognized it as a meaningful event. As a psychology student, she'd learned that giving something a name was more than just a display of affection. To give a partner a nickname is to create an identity for them, a private version of them that exists only for you. It's a way to claim them. What we name, she said, we own.
"Little Rabbit" is the nickname Alyssa Songsiridej's narrator receives from the older man she's seeing. "I don't think that name fits," she protests. "I'm not cute." Her partner corrects her. "Bunnies are cute. Rabbits are small and wild and determined to survive."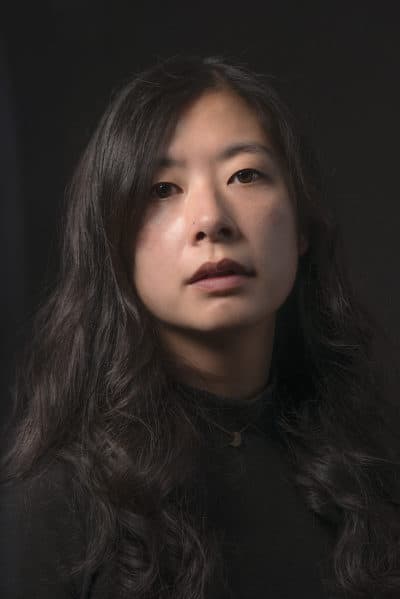 Their relationship seems designed to provoke: a young, queer woman entering into a relationship with a wealthy, powerful man 20 years her senior. It runs against the grain of what's considered appropriate in contemporary, progressive dating culture, which warns against the power imbalances inherent in a relationship with such a large gap in age and status. And when the pair begin experimenting with BDSM, casting Little Rabbit in the submissive role, it's easy to see a million different ways this relationship (and this book) could go horribly wrong.
But Songsiridej sidesteps the pitfalls and eschews sensationalism; instead, she has written a thoughtful, sexy and, at times, profoundly moving exploration of agency, desire and identity that brings to mind the dark, ambiguous eroticism of Mary Gaitskill's "Secretary" and the fraught, love triangle of D.H. Lawrence's "The Fox."
Little Rabbit meets her choreographer at a retreat for creative types in Maine; she's a fledgling writer living in Boston, he's the established leader of a New York City dance company that tours internationally. At first, she doesn't think much of him. But when he invites her to watch one of his performances, the physicality and emotion of the dance he has created gives her a new perspective. "I expected to be confused," she says, "to not understand. I hadn't expected to be hollowed out and gutted, watching the long-haired dancer swirling in the middle of the others." She's enthralled. "I wanted to follow him," she says. But it's really more of a pursuit. They begin spending weekends together at his Berkshires hideaway, and Little Rabbit keeps things under wraps at first, partly because she's unsure of how to explain the situation to her friends and partly because she's unsure of how to explain it to herself.
The very things that make the choreographer attractive to Little Rabbit — his maturity, his accomplishments, and his dominant, self-assured presence — challenge her perception of herself. As someone who has mostly dated women and "firm beta" males, her interest in the choreographer feels to her, on some level, like a betrayal of her self-image. When her roommate and best friend, Annie, finds out about the relationship, she is perplexed and threatened by her friend's sudden swerve into heteronormativity. She reminds Little Rabbit of how "all the things the choreographer contained — man and older and prestige — expanded his capacity for damage."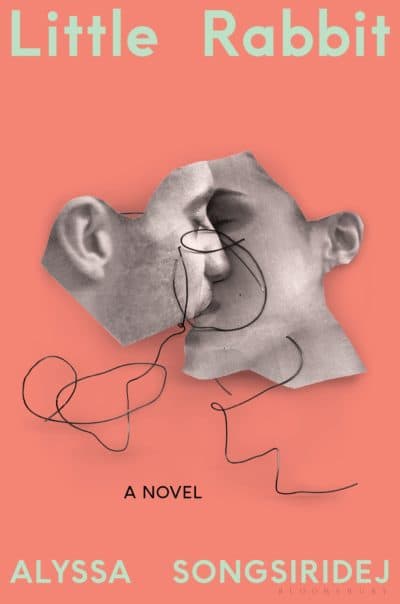 But Rabbit likes the frisson of danger and seeks to escalate it. She asks the choreographer to slap her, to choke her, to lead her around on a silken leash. Their intimate encounters become a way for Rabbit to shed the self-consciously cerebral persona that she's constructed to protect herself from her own desires. Songsiridej's sex scenes are powerful and well-rendered, with sensual language that remains firmly focused on Rabbit's emotional experience. They're exciting without being salacious, transgressive without being lurid or gratuitous.
The choreographer is just reluctant enough to reassure us that his intentions are good; he's sensitive to Rabbit's needs and mindful of consent. In one scene, he tears the dress from her body, only to sew it back together afterward. "Won't you just tear it again?" she asks. "Yes," he says, "but then I'll fix it again." Songsiridej depicts their play without judgment, even as Rabbit herself struggles with her desires. "How could I like it?" she wonders. "How could I want him to do this to me?" But the excitement overwhelms the doubt, and as she becomes more assertive in her choices, both personally and professionally, her relationship with Annie — which on the surface seemed so supportive and nurturing — begins to fray.
The climax of the book sees Rabbit at another of the choreographer's performances, this time watching a dance solo that she inspired. "The music crested. A knot of tension, then release, her body breaking open and free. And with that freedom, she fell, she melted, letting go of the ground." It's an epiphanic moment for Little Rabbit, and for the reader, as well. What she has struggled to articulate becomes palpable; that to truly be herself, as a person and an artist, she must submit not to the expectations of others or the shame and fear that plague her, but to her own desires. And at this moment, we finally learn her true name. "Little Rabbit" (out May 3) is an impressive debut, and with her unflinching prose, Songsiridej shows us how important fearlessness and honesty are when it comes to creating great art.