Ed Markey says Congress must protect abortion rights; calls to end the filibuster and expand the Supreme Court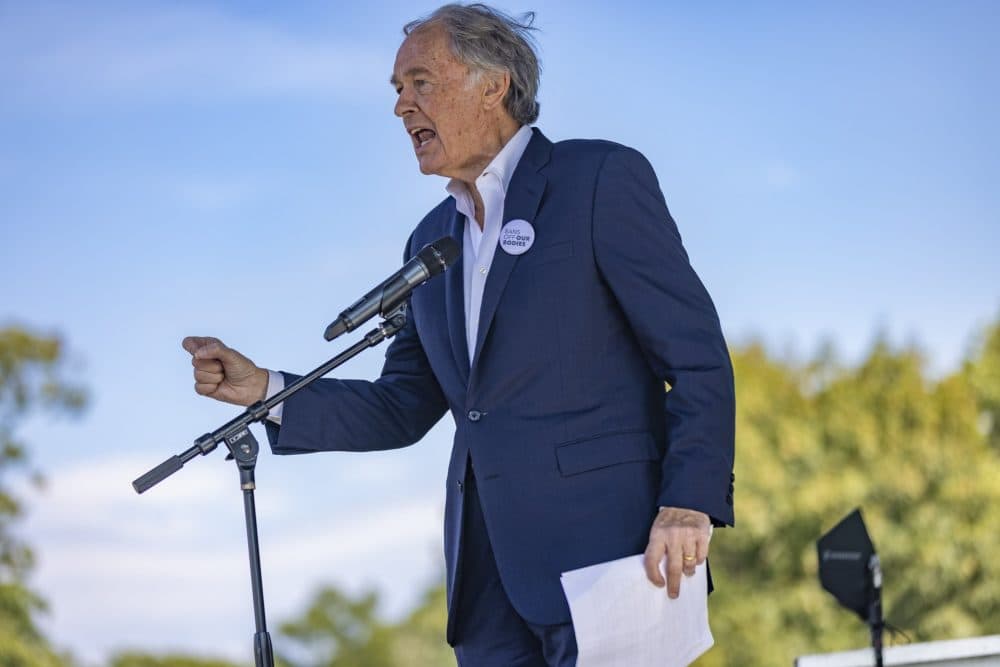 U.S. Sen. Ed Markey said Thursday it's time to end the Senate filibuster and pass a federal law to legalize abortion now that the Supreme Court appears poised to overturn Roe v. Wade, the landmark decision that created a constitutional right to abortion.
The Massachusetts Democrat says Democrats should expand the Supreme Court, which would allow President Biden to nominate additional justices. The court is currently dominated by conservatives appointed by past Republican presidents.
And Markey argues ending the Senate filibuster — which generally requires 60 votes to advance legislation —  could potentially allow Democrats to pass a measure that has already passed the House and would codify Roe v. Wade into federal law.
But some Democrats, including Sens. Joe Manchin of West Virginia and Kyrsten Sinema of Arizona, oppose killing the filibuster. That means next week's Senate vote on the Women's Health Protection Act will almost certainly fail. Republicans and Democrats are currently split 50-50 in the Senate. And Republicans successfully blocked a previous effort to advance the bill in February.
But Markey says voting on the legislation again will send a powerful message.
"It will signal the beginning of a historic, monumental political battle in the Senate, but also across our country in 2022," Markey told WBUR.
Markey made the comments after after Politico published a draft majority decision earlier this week that would upend almost 50 years of precedent. Chief Justice John Roberts confirmed the draft was authentic, but cautioned that it was not the court's final decision. It is extremely unusual for a draft decision to become public.
Democrats like Markey said the fight over abortion rights is energizing their party ahead of the mid-term elections. Before the leak, many observers had expected Republicans to regain control of Congress. But abortion opponents say the fight is also energizing conservatives.
Jim Lamon, a Republican U.S. Senate candidate in Arizona, called the draft decision "a victory for human life."
Still, in Massachusetts, Republican Gov. Charlie Baker and many other elected officials pledged to protect abortion rights in the Bay State. Abortion is also expected to remain legal in other New England states for the foreseeable future, but dozens of states in other parts of the country are expected to significantly restrict access to abortions.
Several members of the Massachusetts congressional delegation, which is entirely composed of Democrats, said they hope to legalize abortion at the federal level.
Like Markey, U.S. Sen. Elizabeth Warren, called for ending the filibuster and expanding the high court.