5 things to do this weekend, including the BLO's 'Blythely Ever After' and Duckling Day
Just in case you forgot, this Sunday is Mother's Day! Give her a call, or even better, invite her to do something fun with you this weekend. And for those that have lost their mothers or have complicated feelings about the day, these events are for your enjoyment as well! You can catch a unique musical performance at the Mirror Cabaret, a cutting-edge, multisensory exhibition at the Goethe-Institut, or catch the opening of the Downtown Boston Arts Market.
Through Monday, May 9
This weekend, you can visit a multimedia exhibition by artists-in-residence Liu Wa and Yang Bao. Featuring video, music and painting, this sensory experience pulls from field research in Washington, U.S. and Gansu, China. Their works deal with the tension between Cold War nuclear plants and the natural world by looking at the lives of plants. On Sunday, May 8, at 5 p.m., the two artists will take part in a panel discussion about the 11,000-mile journey they embarked on to create this project.
---
Friday, May 6
MassOpera is presenting a special new show that's a mix between opera and theater. Some of the world's most popular musicals and operas will be presented back to back, allowing the audience to compare and contrast the different mediums. You'll have the opportunity to see 16 of New England's best performers sing tunes from shows like "La Bohème," "Rent," "La Cenerentola" and "Cinderella." This is a one-night-only performance of The Mirror Cabaret at City Winery Boston that you don't want to miss.
---
Thursday, May 5-Friday, May 6
Today marks the 13th season of Downtown Boston Arts Market. New vendors like hand-crafted pet accessory brand Proud Dog Apparel, printmaker Leanne Tamar, and home-goods maker My Arte BB are scheduled for 11 a.m.-5:30 p.m. each day. Throughout the weekend, up to 20 different vendors will be selling handcrafted goods. There will also be live music and performances to enjoy as you browse. Not able to make it this week? The market returns each Thursday and Friday through October.
---
Friday, May 6
Mezzo-soprano Stephanie Blythe will perform as her alter ego, Blythely Oratonio, in the original musical "Blythely Ever After" hosted by Boston Lyric Opera at Royale Boston. The musical is a mix of disco, rock and opera and follows the life of the opera singer with humor and heart. Directed by John Jarboe with music and arrangements by Daniel Kazemi, the evening will be a celebration of life that honors the queer, drag, and cabaret communities through song.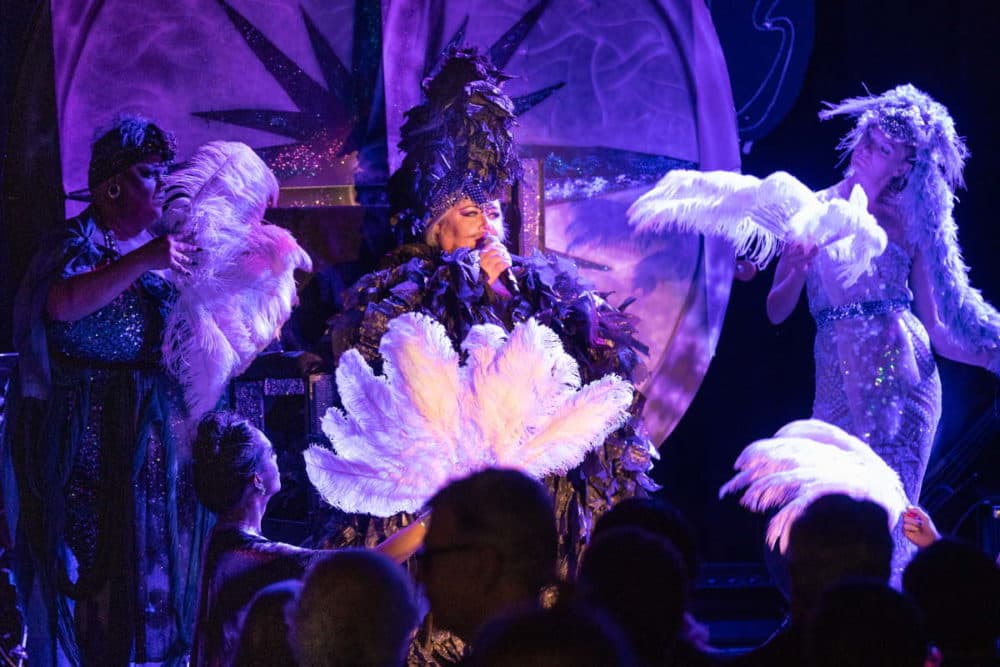 ---
Sunday, May 8
For the first time since 2019, Duckling Day is back in-person for Mother's Day. Dress up as characters from the classic children's story "Make Way for Ducklings," and stroll through Boston's parks. Before the parade, a creative play area will be set up and a magician, a juggler and other performers will entertain on Boston Common. The parade will start on the Common and will be led by the Harvard Marching Band to the Public Garden. This is a family-friendly event perfect for celebrating moms and their little ones.