Medford bluesman Ryan Lee Crosby captures the moody sounds of Bentonia, Mississippi on new album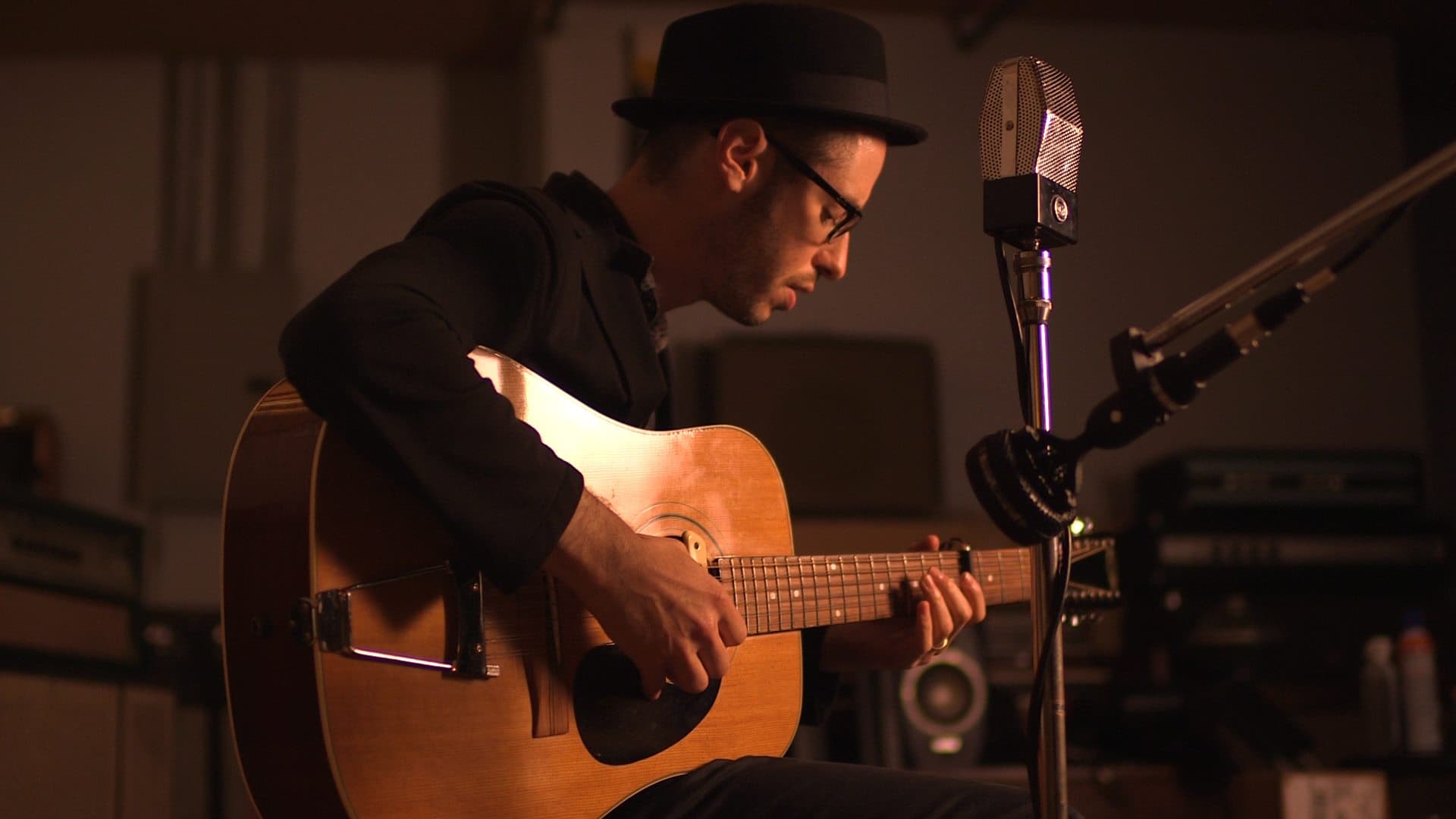 Ryan Lee Crosby felt struck by lightning three times in his life.
At age 13, when he first picked up a harmonica to play the blues. ("It was a struck-by-lightning moment, where I knew, 'Oh, I'm going to be a musician.'")
Again, around 2012, when he first heard an old recording from Bentonia, Mississippi blues musician Skip James.
"He sang in a falsetto voice, played in a minor tuning, had a very haunted sound. I wasn't aware of the Bentonia tradition, and when I heard it, it was like emerging from fog," says Crosby. Bentonia blues, a regional style of Mississippi blues, is characterized by an open minor guitar tuning; a moody, high-and-lonesome sound.
"The third lightning bolt moment I had, around 2012, was when I began to wonder what it might sound like to play raga on the guitar, and what the overlap was with the Mississippi blues," says Crosby. Raga is Indian classical music.
The Medford bluesman's new album, "Winter Hill Blues" (out June 3) — named after Winter Hill in Somerville, where he was living at the time — channels the moody blues of Bentonia, Mississippi, the North Mississippi blues, and sees a bit of Hindustani slide guitar.
As a fan of Delta blues, I usually listen to tracks that crackle and pop with age— Son House, Charley Patton, Robert Johnson. There aren't many Gen Y New Englanders playing old-style Mississippi blues.
So what first intrigued me about Crosby is how rare he is on paper: a 42-year-old former English major and post-punk rocker from Medford, who can channel 1930s Mississippi.
While he's clearly moved by that haunted minor key that defines Bentonia blues — and counts Grammy-nominated 74-year-old Bentonia legend Jimmy "Duck" Holmes as his mentor — "Winter Hill Blues" shows he's well-versed in other blues styles.
A foot-tapping, head-nodding opening track, "I'm Leaving," and a few other tracks smack of Junior Kimbrough. A few are North Mississippi, while the brooding title track (and others) epitomize that Bentonia sound.
As Crosby describes it, Bentonia blues carries a "brooding, ethereal, moody sound. A lot of the traditional lyrics deal with the devil, or a supernatural quality. There's something very haunted about it."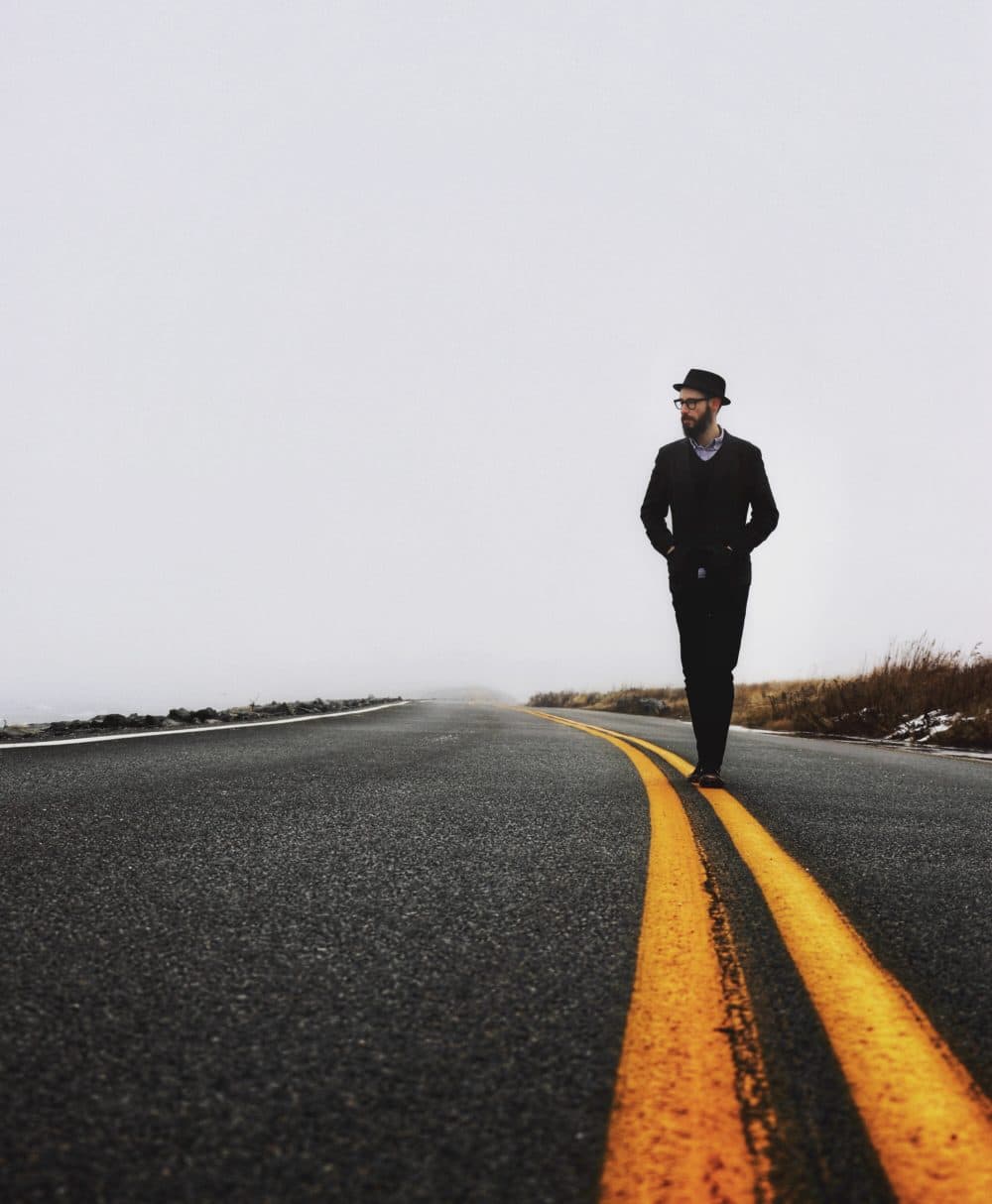 His track "Going to Bentonia" — "Going to Bentonia, I'm gonna put my feet in the dirt/ I'm going to find the root of all my hurt" — feels like something of an album thesis. Crosby visits Bentonia a few times a year, what he calls healing trips, often to visit his mentor, Holmes.
The most personal song here may be "Was it the Devil" about his mother, who died in 2016.
"My mom I don't talk about too publicly, but she had a long history of mental illness. She's a central figure for me in my musical life," Crosby tells me in our recent phone interview.
He sings on the track: "Was it the devil who made her think that way/ Was it the devil who made her act that way/ It was the devil who changed my Mama's mind… For she loved us all, but still she said goodbye."
"She's sort of right at the center of that" song, Crosby says. "I feel like my relationship with the South, going to the South, has a lot to do with my mom, because she lived in the South on and off for the last 15, 20 years of her life." Going to Mississippi "helps me as a person," he says. "Going to Bentonia to learn from Jimmy 'Duck' Holmes is part of my process of healing."
"There was a lot of tension in my household growing up, and music opened the door to feelings of freedom, power and beauty."

Ryan Lee Crosby
Born in Maryland in 1980, Crosby grew up in Fairfax, Virginia. His family moved to Avon, Connecticut in 1991. Crosby moved to Boston in 1998, at age 18, to attend Northeastern University. He planned to major in music business.
"I switched out pretty quietly. I don't think I'm very business-oriented," he says with a chuckle. So he studied English, and started the Boston-based post-punk rock group Cancer to the Stars in 2000. They played area clubs — T.T. the Bear's Place, The Middle East, Lizard Lounge — until breaking up in 2004.
"Themes of illness and healing really started to emerge for me in my relationship to music around that time. That was a big part of what that band was about," Crosby says.
His father died of bone cancer in 2007; his mother died nine years later.
Music, he says, has been his lifelong "outlet… a refuge from suffering." Growing up, "I was just going through things a lot of young people are — feeling isolated, lonely, unsure how to relate. There was a lot of tension in my household growing up, and music opened the door to feelings of freedom, power and beauty."
Neither of his parents worked as musicians, but "there's music in the bacgrouknd of my family. Apparently, my father played the clarinet and saxophone, but I never saw or heard him do it. My mom could sing really well. My grandmother was a singer. My great-grandparents were entertainers. My great-grandfather, in the golden age of Hollywood — if you see those movies where there's 10 guys dancing in the background — he was one of those dancers. My great-grandmother was a burlesque dancer."
With both his parents dying relatively young, "their stories are a big part of how I relate to music."
Shortly before his mom died, Crosby began journeying to Mississippi. After her death, he found the treks helped him heal "from the loss of my parents, from just the suffering of being a human being. There's something about going down there that's…part of an understanding of what my own life means to me."
"The Bentonia style thins the veil between the worlds. [It's] a mysterious music that helps me to feel the present spirit."

Ryan Lee Crosby
"My mom was, as a result of a southern Baptist church community, preoccupied with angels and devils," which are also themes of classic Bentonia style music, he said.
"I feel I can engage with that material from the perspective of conversations that I would have with my mom. [In] 'Was it the Devil,' I sang about my mom within the language of the Bentonia repertoire."
As for what strikes him about Bentonia blues specifically, that's "something that goes into my heart, that's hard to articulate. The Bentonia style thins the veil between the worlds. [It's] a mysterious music that helps me to feel the present spirit. There's something about spending time with Jimmy that feels good for me on a soul level. I think there's just something in how the music is played that allows me to feel like myself."
Whether he's playing raga music or Mississippi blues, Crosby doesn't "think in terms of genre, but in terms of the basic qualities of music," Crosby says. "The styles I like, they don't have a lot of chord changes. There's a hypnotic droning, sometimes meditative quality to the music that leads to a meditative state, a transcendent experience."
---
Presented by ONCE, Ryan Lee Crosby will have a "Winter Hill Blues" CD release show at The Rockwell in Somerville on May 22.