Singer Miranda Rae is intent on emerging from her cocoon
It was sort of an accident that put Miranda Rae on a stage, singing in front of other people for the first time. A rejection for admission to Emerson College around 2012 sent the then 18-year-old Rae from her native Boston back to West Palm Beach in Florida, where she had been living with her mother. One night, she and a friend came across a sign advertising an artist showcase. Rae decided to go inside on a whim but her shyness prevented her from signing herself up. She asked her friend to do it for her.
"There was this big man named Chris who was sitting in a chair. He ran the showcase," Rae says. "He asked me if I think I can sing and I told him, 'I think so but now I don't really want to.'" But Chris told her that since her name was on the list, she had to perform. So Rae nervously took the stage and sang Adele's "Melt My Heart to Stone." Once she was done, Chris asked her to come back and sing again. And just like that, an accidental and unplanned performance pushed Rae further toward her passion for singing.
"From there, I performed more and more," she recalls. The live band playing in the room next to the showcase started to listen in on her singing and eventually asked her to perform with them too. "How I felt with the live instruments playing, I just felt like, 'Wow, this is home.'"

Rae, who had applied to Emerson College for filmmaking, suddenly found an entirely new path opening up for her. Performing covers of songs from singers like Jill Scott, Amy Winehouse and Adele was her specialty. But it wasn't long before she felt the desire to do something more with her voice and music. As a kid, Rae spent many nights with her sister in front of the stereo, filling notebook after notebook with the lyrics from their favorite songs. (This was before the days of major lyric sites like Genius or AZLyrics.) She decided to go back to that practice of studying lyrics and their meanings, except this time, she was determined to write her own.
"That's when I stopped making the excuse of 'Oh, I don't write music," Rae says. She jumped into writing and arranging her own lyrics, drawing from her personal experiences. The result was "Back To Me," a track that made it onto her debut EP "Defying Love" in 2016. "Lyrics are really important to me and I wanted to really go deeper with my music. . . you know those relationships you lose yourself in? That's what the song is about."
"Defying Love" is an impressive first project and Rae's voice really stands firm on the forefront. But at the time, she hadn't taken vocal lessons yet and was still experimenting with what her music could sound like. There's immense power in her vocals but that power is a little tenuous and unsure. This changes on her 2019 EP, "Excuse My Baggage," which shines a light on Rae's vocal evolution.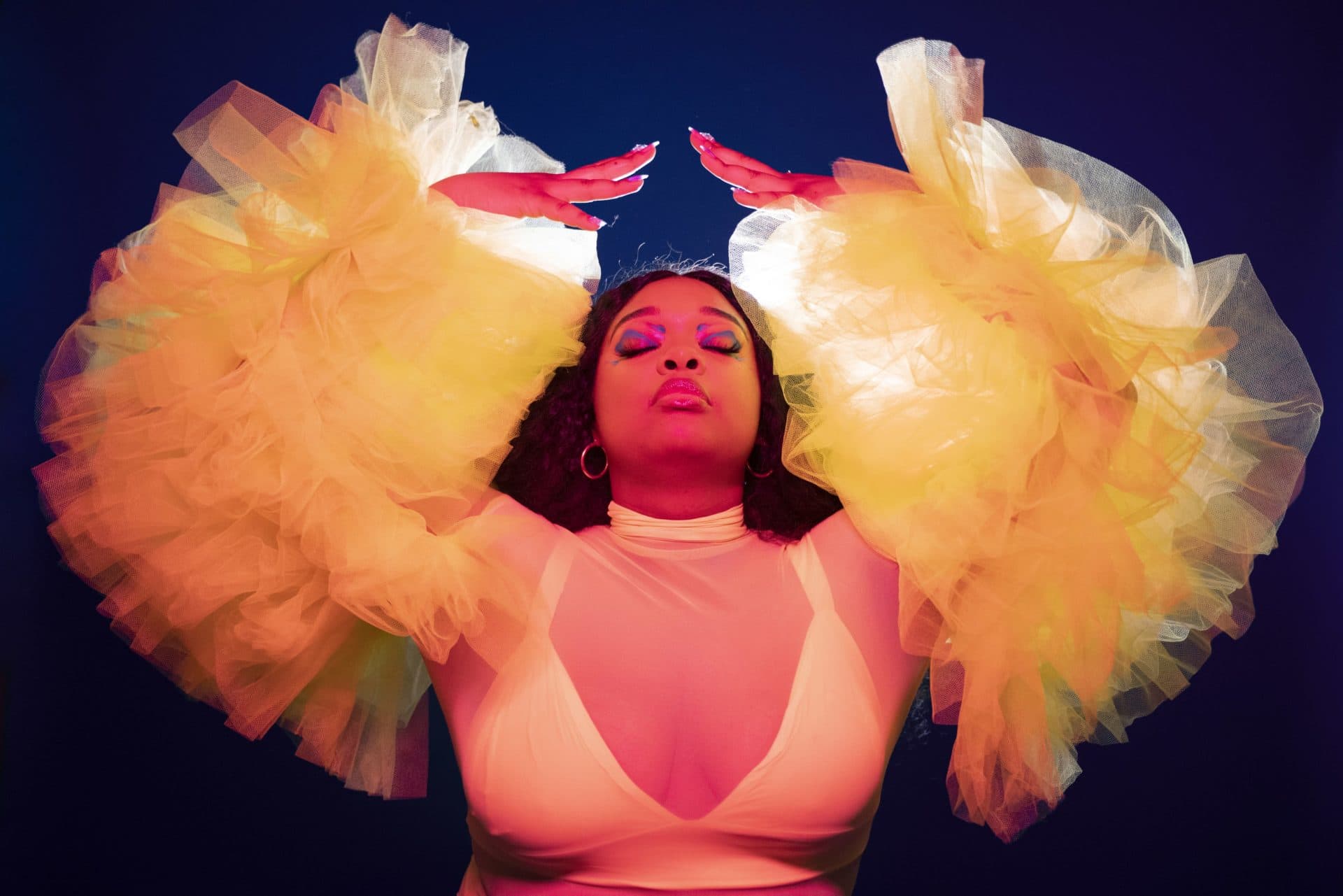 But Rae says the journey to get there wasn't easy — she actually had doubts about her voice and music, prior to releasing this second project. "I was in a space where I felt like I couldn't sing." Metaphorically and literally, Rae felt stuck. A toxic and tense living situation robbed her of a physical space to just let her voice fly free or to create music in her bedroom. "I knew this other person living with me didn't want to see me or even hear me sing. So I started whispering or singing very, very low." After months of doing this, "I just lost the confidence of hearing myself sing," she says.
Taking vocal lessons and reconnecting with producer Don Beamon from the Boston-based music collective DNAAO helped her decipher her unique sound. "I knew I really wanted live instruments," Rae says, so they focused more on deeply involving live guitar, bass, keys and drums. This all allows Rae's voice to shine on "Excuse My Baggage," a neo-soul, groove-driven project where she glides confidently between her usual, powerful alto range to her head voice, or light and floaty vocals, which she worked to develop during vocal lessons.
This adventurous vocal range adds a texture and color to "Excuse My Baggage" and the project resulted in Rae taking home a 2020 Boston Music Award for R&B Artist of the Year. Since her win, Rae has released multiple singles that run the gamut of genres, from the soulful springiness of "Mama Says" (2021) to the trap-driven lilt of "BLUYELLO" (2020), featuring rapper Dutch ReBelle. Her 2021 song "Moonlight" was the first instance where Rae listened to the track after recording it, and actually liked it. It was a feeling akin to finally seeing oneself clearly in a mirror. She really felt like, finally, her music was her own.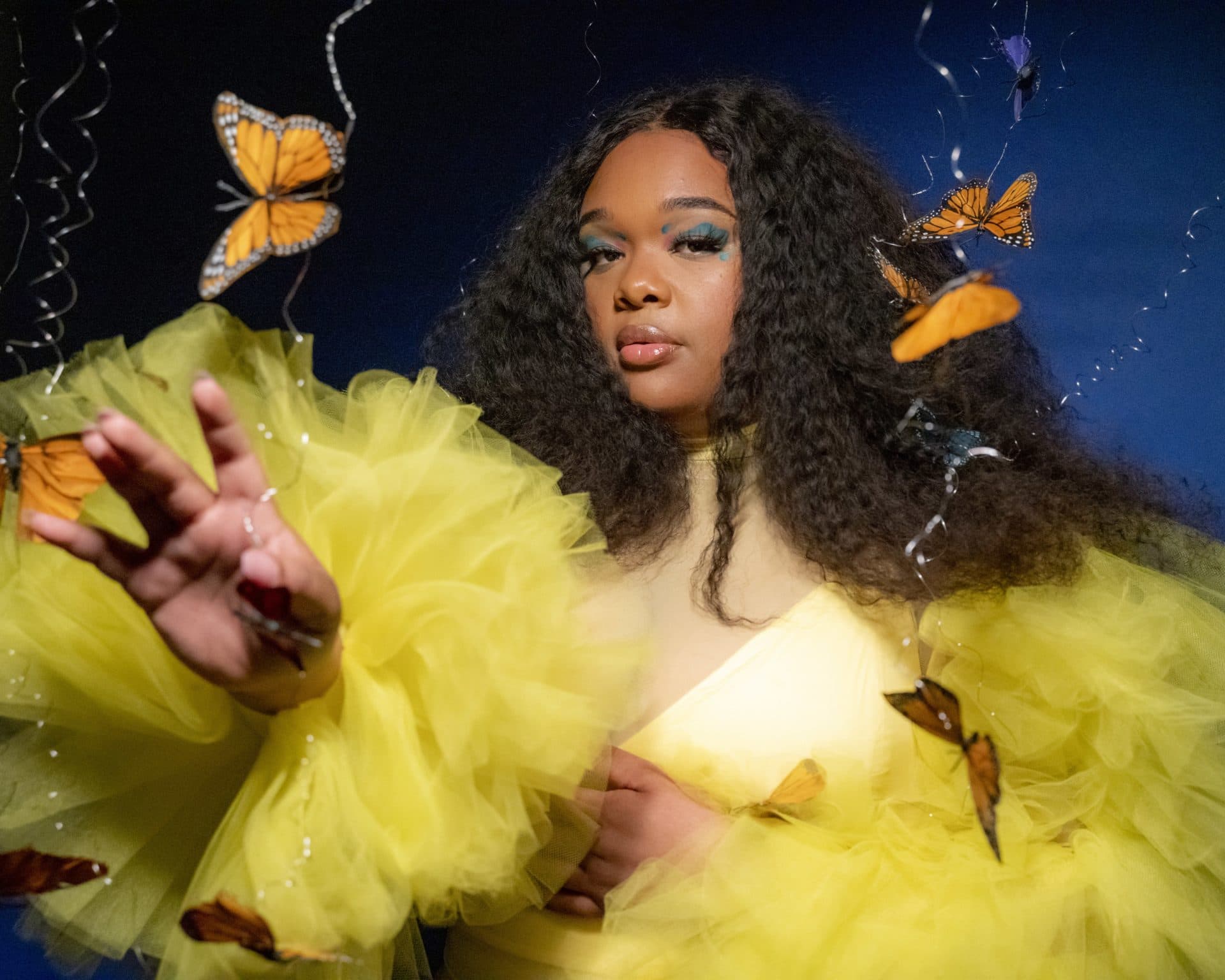 It's a process that feels similar to the metamorphosis of the butterfly, Rae says. "I felt like I was in a cocoon for a long time. And sometimes when I'm in my music bag, like, that's when I feel free, and I feel butterflies like embody freedom." Finding freedom is a beautiful thing and she intends on holding onto it while still pushing herself to grow more, especially when it comes to her lyrics. "I think sometimes I play it a little safe with my lyrics. But on my next project, I really just want to be even more real."
That next project hasn't been officially announced yet, though Rae says she expects to drop new music this year. One of her biggest moments of 2022 may end up being her performance at Boston Calling, which is returning after a two-year, COVID-induced hiatus. She's no stranger to performing in front of a crowd but singing in front of the thousands who attend the music festival will be an important moment in her career. It marks a shift toward Rae's dream, which is to finally sing full-time.
"I still feel like I'm in a cocoon," she says with a laugh. But there's no doubt that once she fully emerges, Rae, and her voice, will fully take flight.